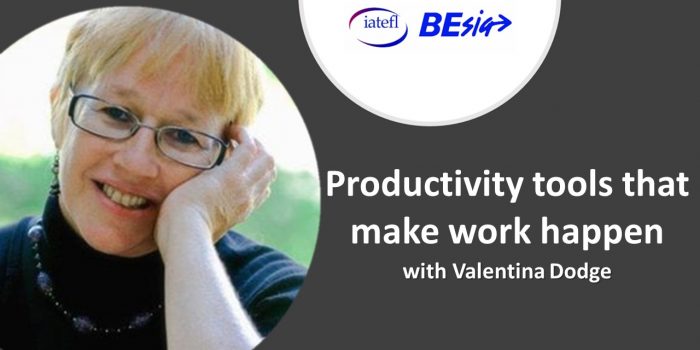 After a short break in April when the IATEFL BESIG took an active part in the IATEFL Annual Conference and Exhibition in Liverpool, on Sunday 5 May the IATEFL BESIG Online Team was back at work for our regular May webinar.
In this webinar Valentina Dodge looked at the fluidity of workplace conversations in a post-email era. She gave an overview of some new digital spaces where co-workers share ideas, manage projects and comment in real-time. Trying to answer the question of what it means for our business students, she demonstrated some of these new channels of communication and illustrated how teams from Tokyo to Tallahassee are using them to spur new dialogues.
The recording is available to IATEFL BESIG members. Another reason to join us today.