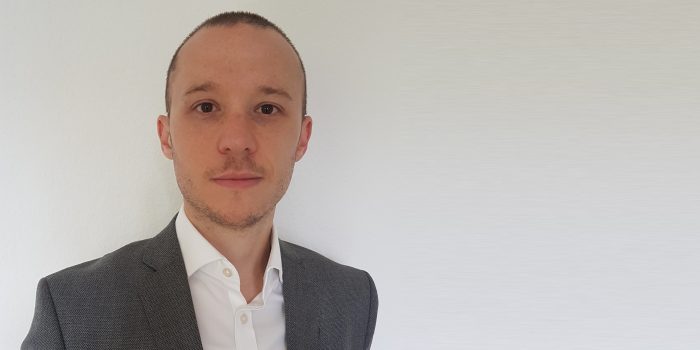 Dale Coulter
This week, we have the pleasure of meeting Dale Coulter, a BESIG enthusiast who is a regular at the annual conference. Read on to find out more about Dale's experience teaching business English in different cultural contexts, taking the leap from teacher to manager and how he has benefited from being a member of BESIG.
Bio: Dale is an Associate Director of York Associates and a leadership and communication skills trainer. He also consults and writes on projects for print and digital business English materials. www.york-associates.co.uk / www.ilp.training
How did you first hear about BESIG and what were your first impressions?
I'd heard about BESIG here and there for a couple of years, but it only became a reality when I was talking to Justin Ehresman at All on Board in Berlin about working with them. He talked me through the benefits for trainers and one was a funded trip to that year's BESIG conference in Prague – I was instantly sold.
A trip on the train from Berlin to Prague (I'm a big fan of visiting Eastern European cities with BESIG conferences) with colleagues was then followed by a warm welcome from the tireless volunteers working at the location and then onto the evening reception. So, you might say my first impressions were colleagues, dedication, and of course, a pre-dinner drink, or two…
How does the business English teaching scene differ in the various places you've lived and taught (Berlin, Italy, UK, south Germany…)?
Berlin is a big city where the travel is possibly the most tiring thing. As a market, it's much more price sensitive than the rest of Germany and it's a tough environment to stay positive in. That's why organisations like ELTABB are so important to build a sense of community and support.
Switzerland always felt more focused on preparation for examinations like BEC Higher and CAE, which was much rarer to find in Germany. In contrast, the German clients I work with are much more focused on language for getting their job done effectively in English. Underneath it all though, in all the places I worked, the perceived need of learners has always been to feel more comfortable communicating in English.
These days, my work in Germany and further afield focuses on supporting people to communicate effectively in teams or in leadership positions.
What advice would you give someone taking the leap from teacher to manager?
Schools owners and directors are often in need of people they can trust, to whom they can delegate the jobs that take them too long. If you're aiming to be a manager, you can't undervalue soft and people management skills, but having the following strategies could be the difference between getting your foot in the door or not:
Learning to manage your time effectively: prioritizing and managing your calendar – especially if you are client-facing.
Having organized systems for your admin and documentation: can you make invoices? Great! Can you complete a lot of forms and send them to the right people? Even better. Do you make mistakes in these? No? When can you start?
Proving yourself an asset in these areas isn't going to make you a great manager. It is, however, going to help you make the jump from teaching to managing. Another key factor would be whether you can offer revenue to the company. Do you have a client or clients you would like to bring with you to your new company? This flags a strong commitment to a common goal.
How have you benefited from being a member of BESIG?  
Being a BESIG member has given me the opportunity to sharpen my presentation skills. I've always found memorizing a presentation immensely challenging. With time and practice, I've realized I don't need to; I can hold the presentation as an interaction with my audience. It's much more engaging, and it means I don't have to say as much! Presenting at the annual BESIG conference gave me the opportunity to learn this.
You give training across the globe to people from diverse cultures. How do you adapt your training style to fit each new class?
In Japan, I was convinced that giving participants sample questions to ask in a presentation Q&A session would be too much. Against my prediction, the opportunity to ask someone else's question instead of their own was the perfect scaffolding!
At a training in Buenos Aires, I had to be very prepared to go with the flow when a senior medical expert invited all the ladies up to dance in the introduction to his presentation. This totally messed up the timing of my session and I was visibly frustrated.
Training a group of production and quality managers in Iran forced me to be very open and transparent about my communication style and engage in a lot more conceptual talk about how things are said and understood. This meant that everything took a lot longer than I had planned, but eventually we co-created a shared communication style, adopting elements of both our direct and indirect preferences.
These three experiences have taught me to have a plan, be fully prepared that your plan may fail, and have the boldness to admit that you are probably the main obstacle to communication. Move past your preconceptions of what learning should be and create a shared concept with your client.
How has writing coursebooks impacted your training?
I give clearer instructions and create more achievable tasks! Rubrics and scaffolding. Sometimes, it's getting your basics right that makes the difference.
Can you give us some tips for acquiring new clients?
Have a system: you'll hear that it's all about relationship building or the pitch or solving a problem for your client. I don't doubt any of this is true for a second. The key for any of this is defining your process. How will you identify a prospect? How will you know if the prospect is interested? How will you convert them to a sale? An example of this could be something as simple as a newsletter list with resources for identifying prospects, with statistics to see who is engaging with your newsletters to see who is interested and then setting up a call or visit with repeat engagements. In other words, a robust sales funnel.
Know who your target customer is: don't play whack-a-mole with anything that comes your way. Try to get an idea of who you want to help and why they would hire you. Doing this will give you a focus for your sales and marketing activities. The pay-off will come from focus and prioritization.
Developing an existing account takes less time than acquiring a new client: if you have a client, find new ways to help them beyond their current needs. It's much easier than trying to drum up new accounts, each of which is a significant time investment.
There are different areas in the BESIG team where you can apply your skills.  We could use help in designing the newsletter, organising events, and promoting scholarships, to mention a few. If you are interested in volunteering for BESIG, send an email to: [email protected]
Questions by Mandy Welfare
Editing by Mike Canning
March 2nd 2020
MEET A MEMBER is available to IATEFL BESIG members and non-members alike but only features our current members. Another reason to join us and "BE with BESIG."