In addition to our face-to-face events, which take place throughout the year, IATEFL BESIG is very active online, organizing a full programme of webinars and other online events on a wide range of topics every year. In an effort to reach as wide an audience as possible, and to fulfil IATEFL's charitable mandate, these events are open and free to everyone.
The events are organised by the BESIG Online Team (BOT), often in partnership with other teaching associations from around the world.
Upcoming and recent events are listed below. An archive of past online events will be available soon.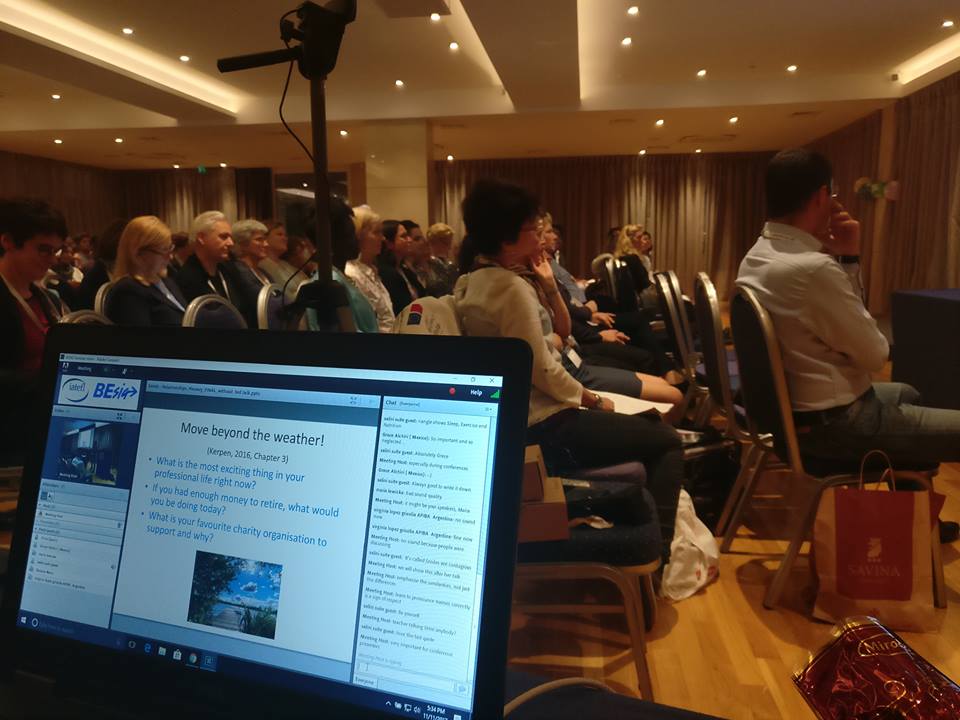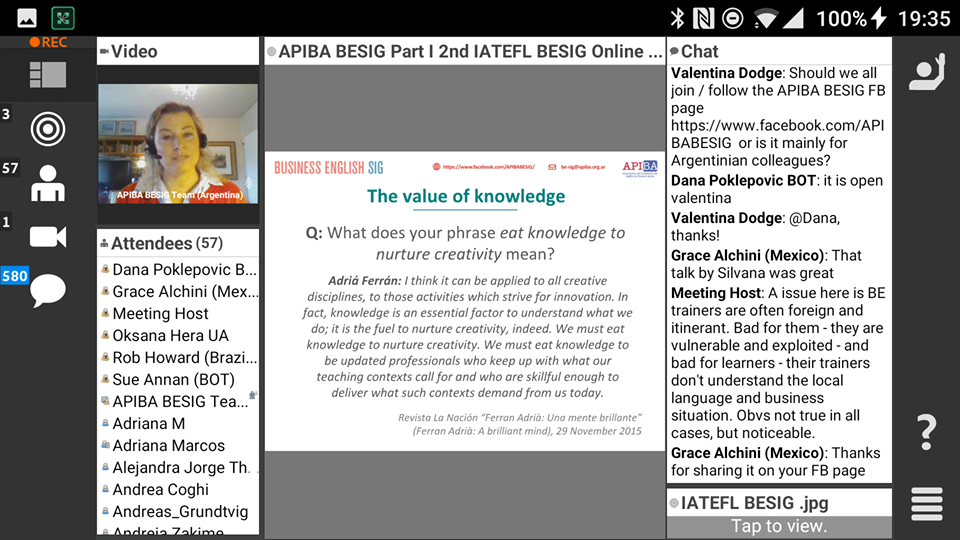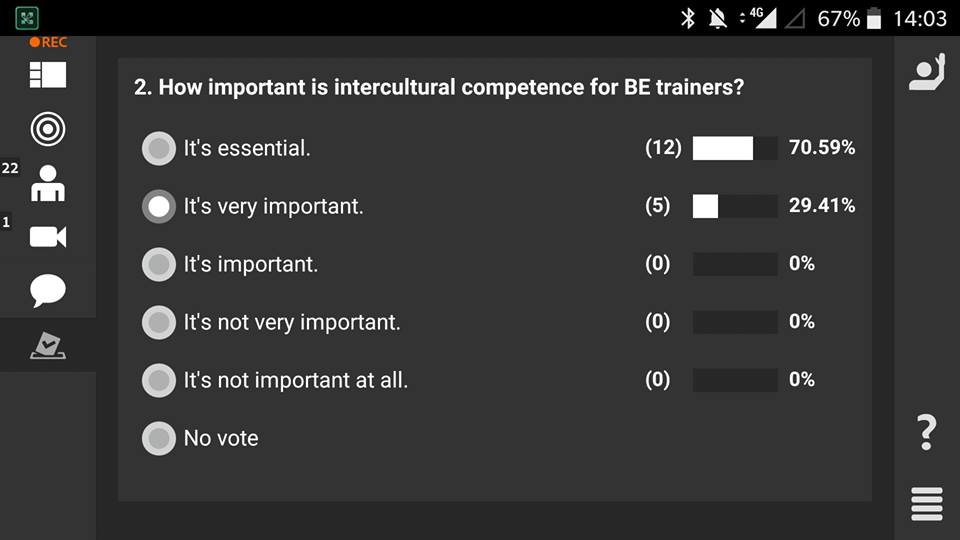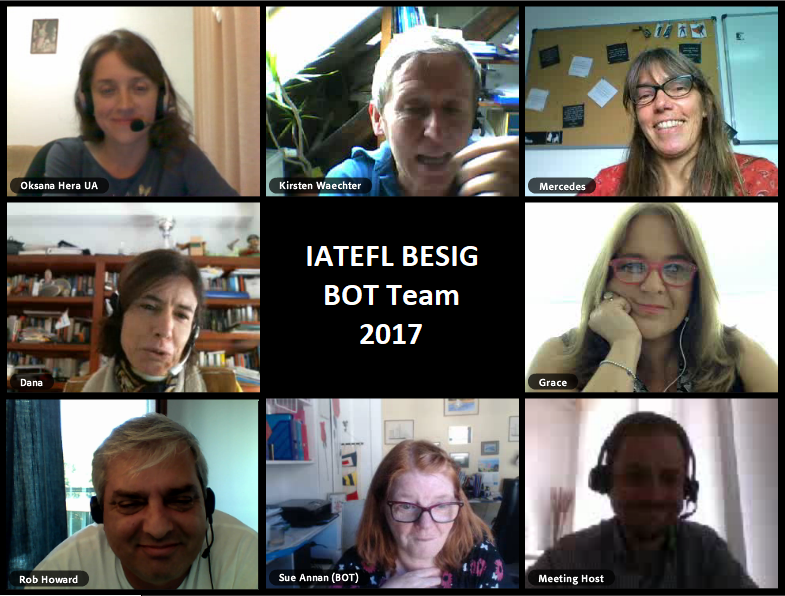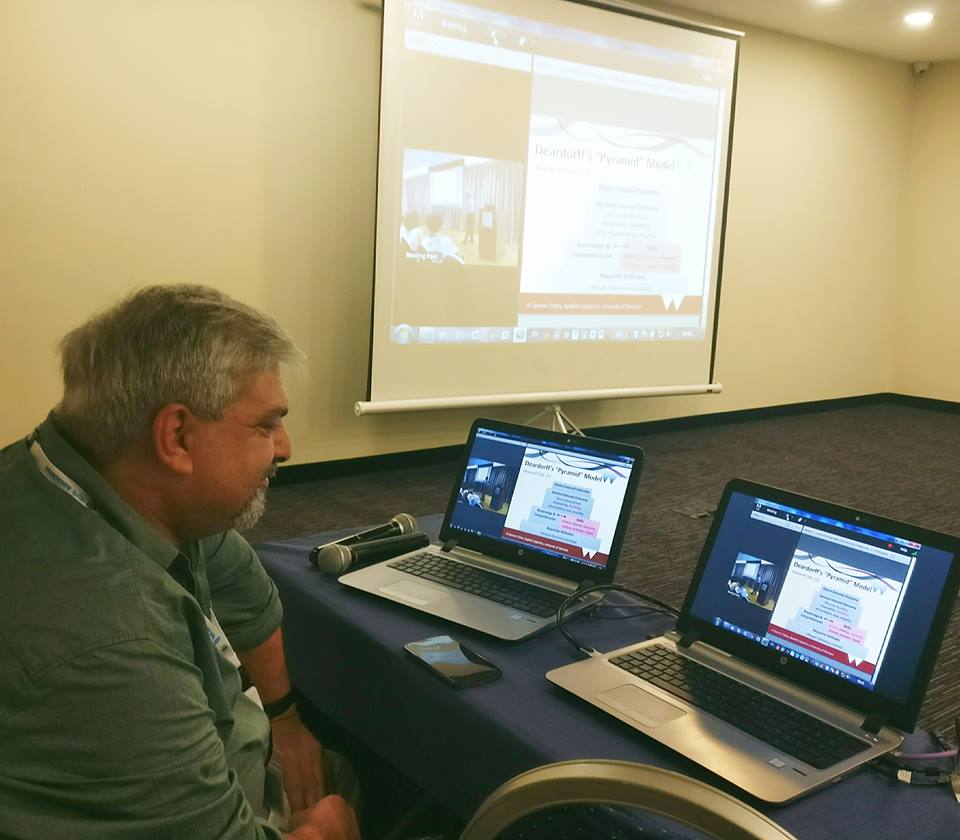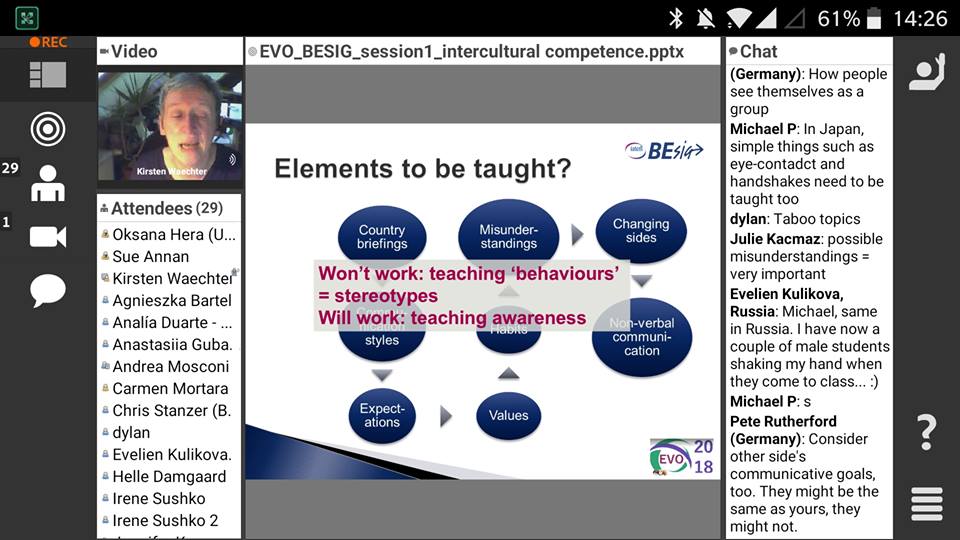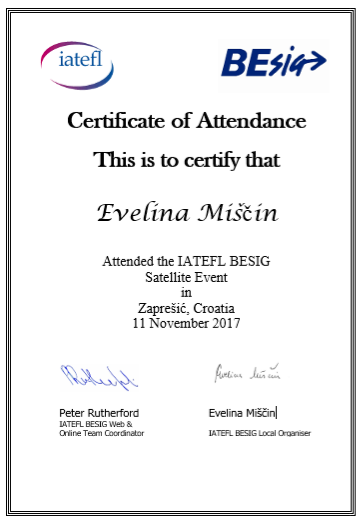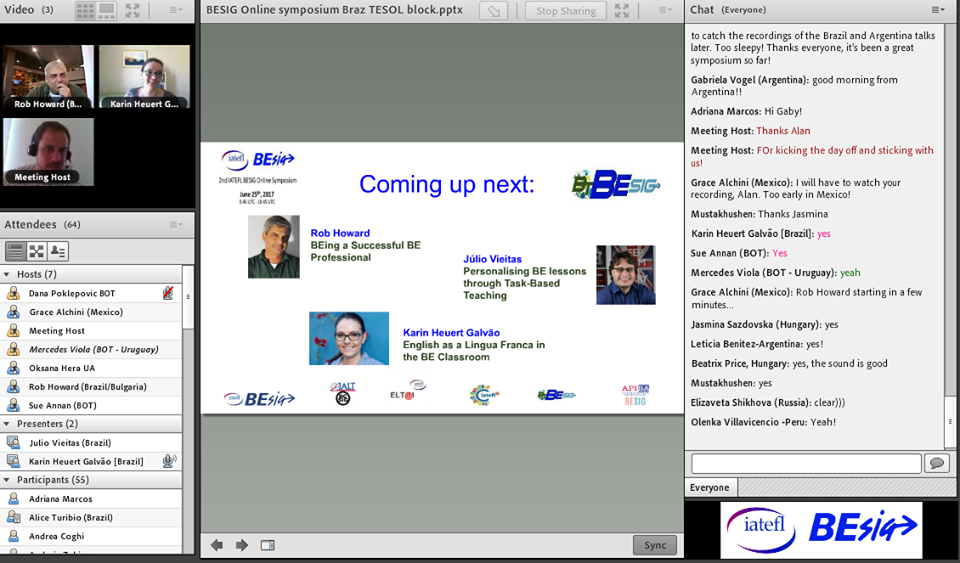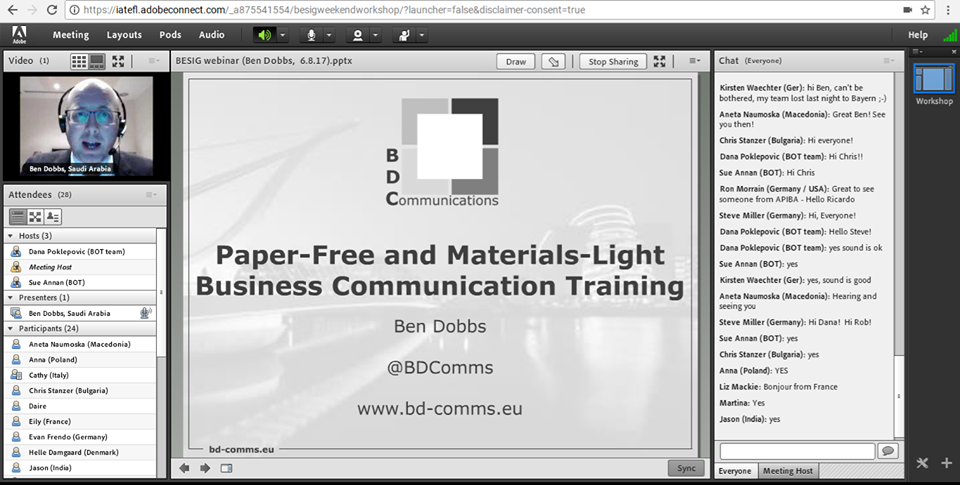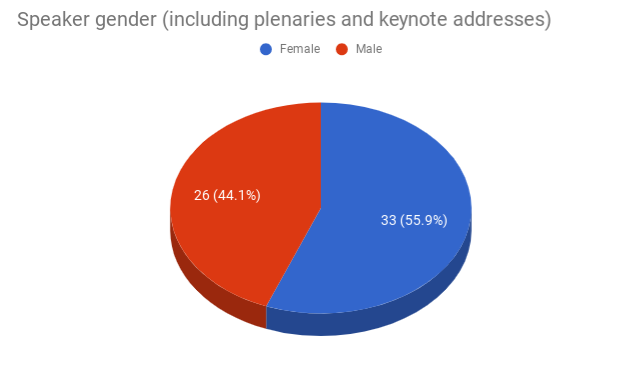 Date:
11 October 2019
Join us online on Friday, 11 October, at 7:15am UTC (8:15am BST) for the simulcast of the plenary talk "Back to basics: dynamics of 'English as corporate language'" by Anne Kankaanranta.
The ubiquitous role of the English language on the global linguistic landscape has attracted plenty of research in international management and sociolinguistics. Whereas management researchers tend to examine English as a strategic tool to align operations across linguistic borders in multinational companies (MNC), sociolinguists are interested in the use of English as a shared resource among speakers of diverse linguistic backgrounds. Interestingly, 'English as a corporate language' is an everyday notion used frequently in research designs focusing on business practice although seldom do researchers define it, nor do they introduce explicit recommendations on its use.
In my talk, I will elaborate on the dynamics of English as corporate language. I will demonstrate how differently it may be conceptualized: some may picture it as Standard English, while others think of something like English as a Business Lingua Franca (BELF). By unpacking the notion of English as corporate language, I will discuss what our different conceptualizations may entail for the everyday business practice. In particular, I will focus on training and teaching for international business interactions, which are inherently multilingual and multicultural and in which actors need both business knowledge, negotiation skills and an understanding of BELF competence to do their job and maintain/enhance rapport.
Anne Kankaanranta
Anne Kankaanranta, PhD, MSc (Econ), EMBA is Senior University Lecturer in the Department of Management Studies, Aalto University School of Business, Finland. She has worked as a visiting scholar/lecturer at the University of Michigan, USA; Southampton, UK and Aarhus, Denmark with shorter visits to e.g. WU Vienna University of Economics and Business; Takachiho University, Japan; NHH Norwegian School of Economics and Ural State University of Economics. Since 2005, she has contributed to the study of English as a business lingua franca by coining and advancing the concept of BELF together with her co-authors. She has also built bridges between linguistics and international management research through the examination of language in the multinational corporation (MNC) and through the conceptualization of English as corporate language in the MNC context. Currently Kankaanranta is involved in, for example, investigating Englishization of global knowledge work. Her research has been published in, for example, Journal of Management Studies, Multilingua, International Journal of Business Communication, English for Specific Purposes, and IEEE Transactions on Professional Communication.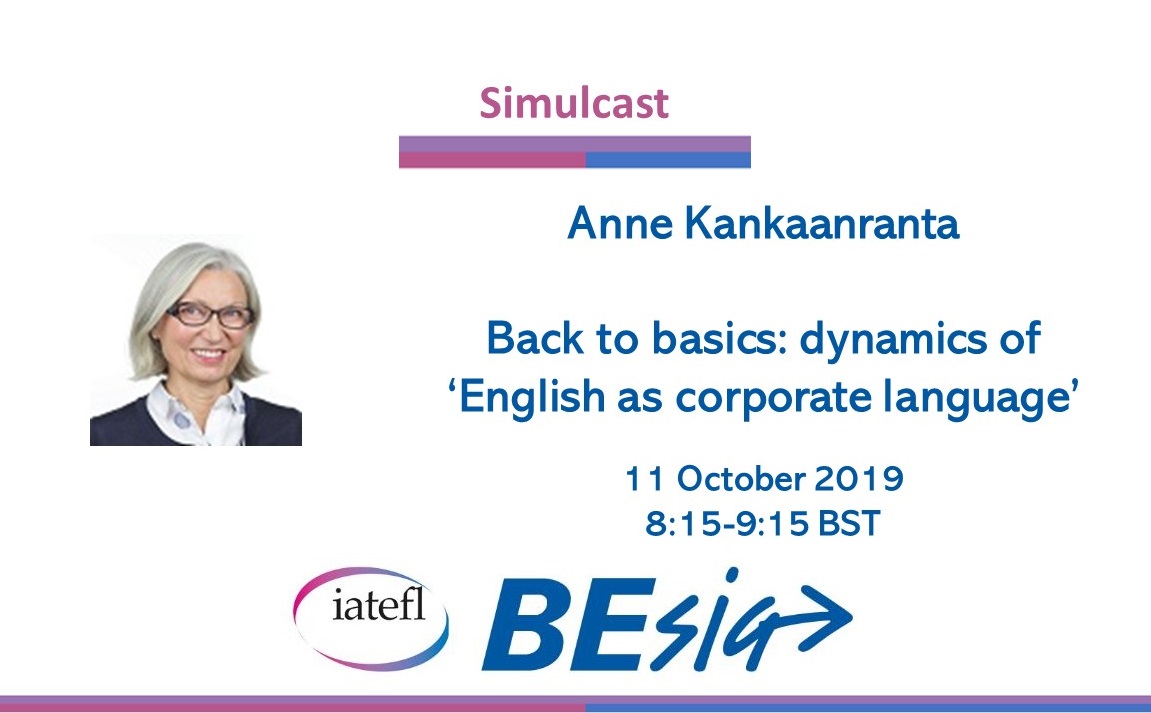 Date:
12 October 2019
Join us online on Saturday, 12 October, at 7:15am UTC (8:15am BST) for the simulcast of the plenary talk "Indoctrination, Empowerment or Emancipation? The Role of ELT in Global Society" by Steve Brown.
In the context of neoliberal corporate globalisation, English tends to be regarded as a commodity that can benefit individuals, corporations and national economies by increasing capacities for international communication. English Language Teaching (ELT), therefore, is often perceived as a means to a different – financially motivated – end, with the possibility of career enhancement or financial gain presented as key reasons for learning English. Business English courses are often good examples of this, with companies encouraging their employees to learn English in order to build capacity, and employees encouraged to believe that improving their English will improve their employment prospects.
However, by defining English in economic terms we are promoting an ideology that monetises learning, which in turn requires English, and English language programmes, to be broken down and itemised as marketable commodities. We are also stifling any capacities that might exist within ELT to critically explore or challenge current structures, processes and power locations within global society. Given the inequalities and injustices that these structures and processes cause, and the damaging impact of corporate-driven globalisation on the future of the planet, it seems irresponsible to omit such criticality.
In this talk, I invite participants to take a few steps back to consider the purpose of ELT and its role in the world today, with a particular focus on how our profession supports practices that inhibit the positive transformation of society – indoctrinating learners into a societal model that is both repressive and damaging. I then draw on the work of Paolo Freire, Henry Giroux and other critical pedagogues to explore alternatives that promote the emancipation of learners, as opposed to their indoctrination. Rather than using English to encourage compliance with existing power structures, I propose that ELT should be used to critically engage with those structures, allowing learners to identify examples of social injustice and take steps to redress imbalances. This leads to a model of ELT that is not only socially responsible but is also far more congruent with widely accepted principles of language acquisition.
Steve Brown
Steve Brown started his English language teaching career in 1993 as a volunteer in Mongolia. He then moved to the private ELT sector and spent several years in Central/Eastern Europe and South Africa working as an English teacher, teacher trainer and director of studies. In 2001 he returned to the UK to complete an MSc in applied linguistics at Edinburgh University. He then spent more than 15 years in the Scottish further education sector, managing and teaching on ESOL programmes. In 2018 Steve completed a Doctorate of Education from the University of Glasgow and now works as Director of Studies of the English Language Unit at the University of the West of Scotland. Steve's main research interests are in the application of the principles of critical pedagogy in English language teaching, particularly the impact of teacher education, programme design and materials development on the emancipatory potential of ELT.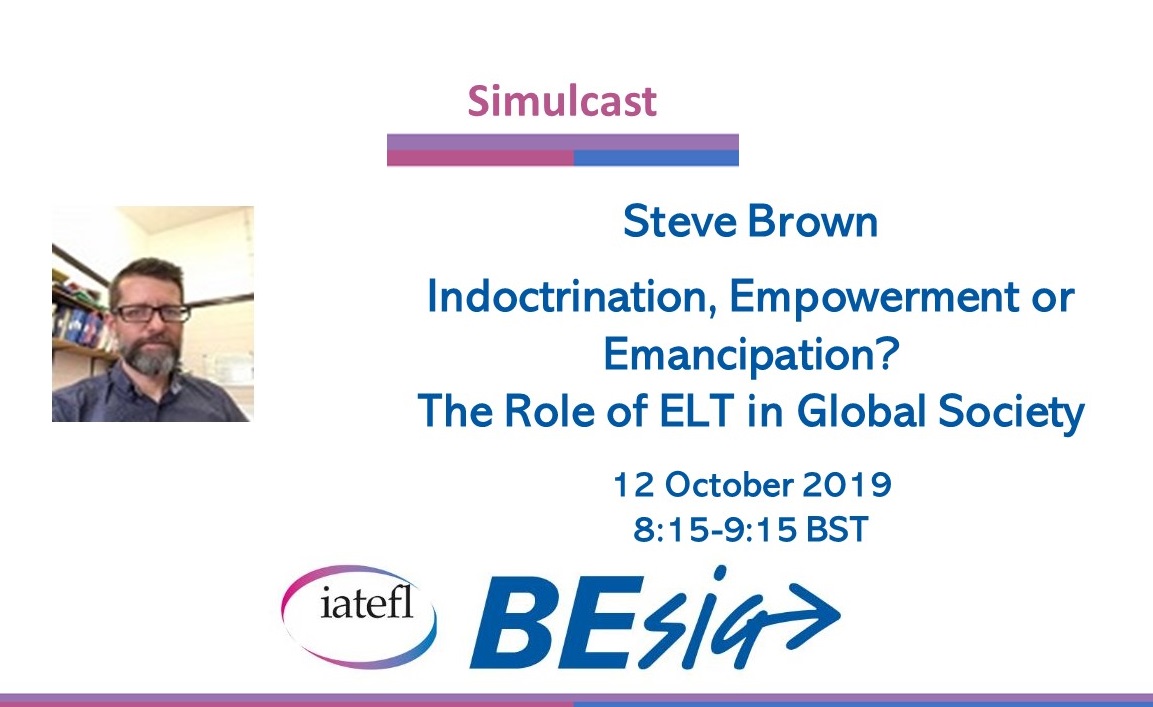 Date:
3 November 2019
Join us online on Sunday, 3 November, at 3pm UTC (3pm GMT) for a webinar titled, "Promoting clear expression" with Paul Dummett.
Much of what we do in work relies on clear, convincing expression to establish credibility, build rapport, make an impact and ultimately persuade others. Expression – or individual language use – is fundamental not just to basic communication but also to the impact our message has. This webinar explores how we can develop learners' clear expression through preparation, practice and performance.
Paul Dummett
Paul Dummett is a teacher and writer based in Oxford, UK, where he ran his own school teaching English to professionals from 1996 to 2006. He is now a full-time writer and educational consultant. Business English titles include Success with BEC (2008), Energy English (2011) and Keynote (in collaboration with TED talks, 2016). His main interests are in needs-based teaching, critical thinking, memorization and improving speaking performance. He is currently working on an online business course with ELTjam.