In addition to our face-to-face events, which take place throughout the year, IATEFL BESIG is very active online, organizing a full programme of webinars and other online events on a wide range of topics every year. In an effort to reach as wide an audience as possible, and to fulfil IATEFL's charitable mandate, these events are open and free to everyone.
The events are organised by the IATEFL BESIG Online Team (BOT), often in partnership with other teaching associations from around the world.
Upcoming and recent events are listed below. An archive of past online events will be available soon.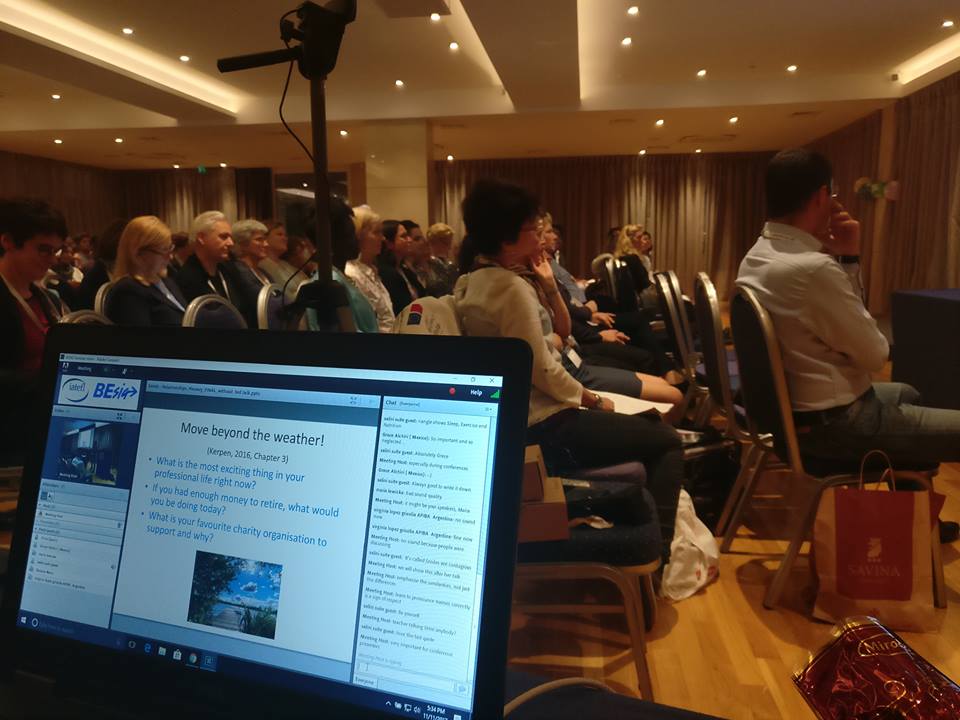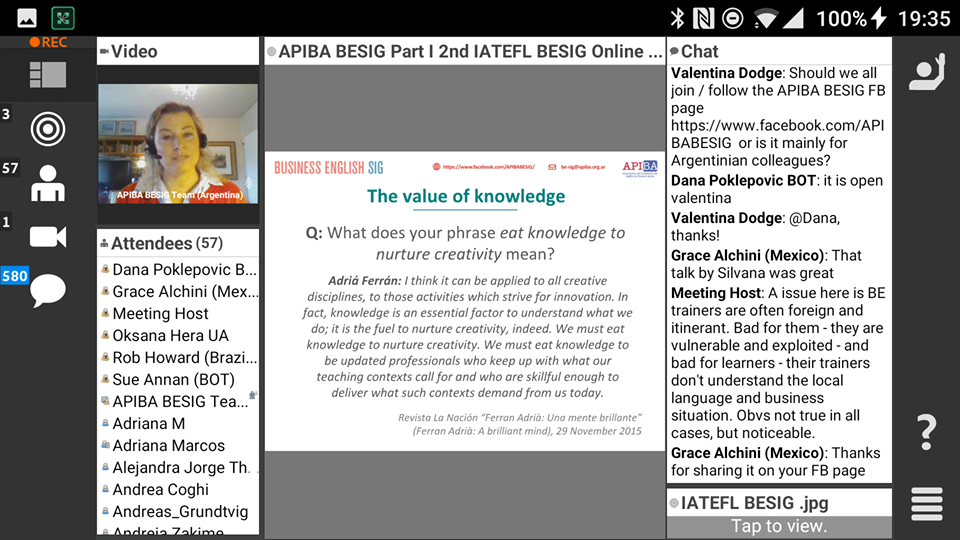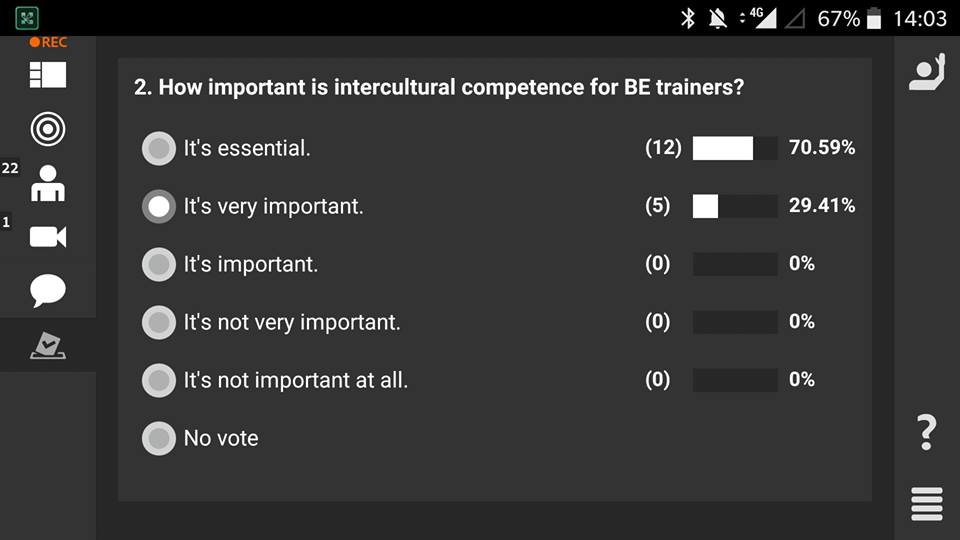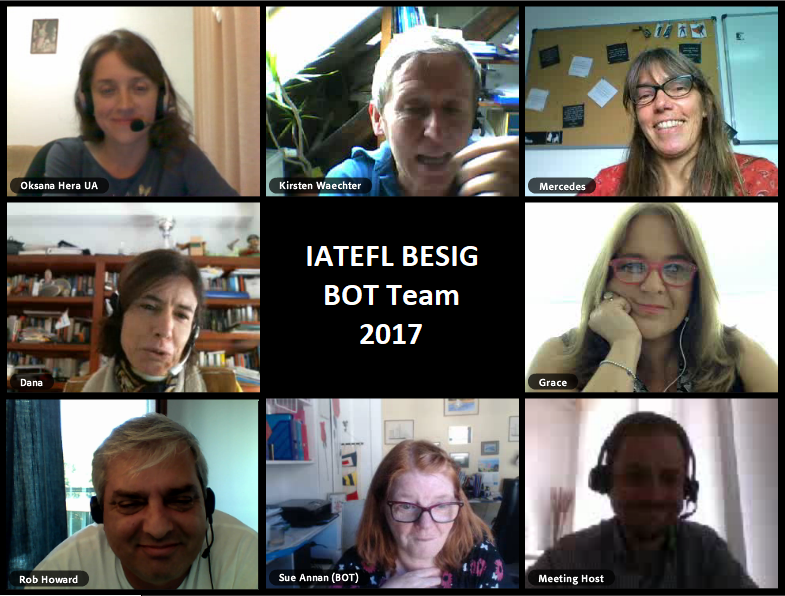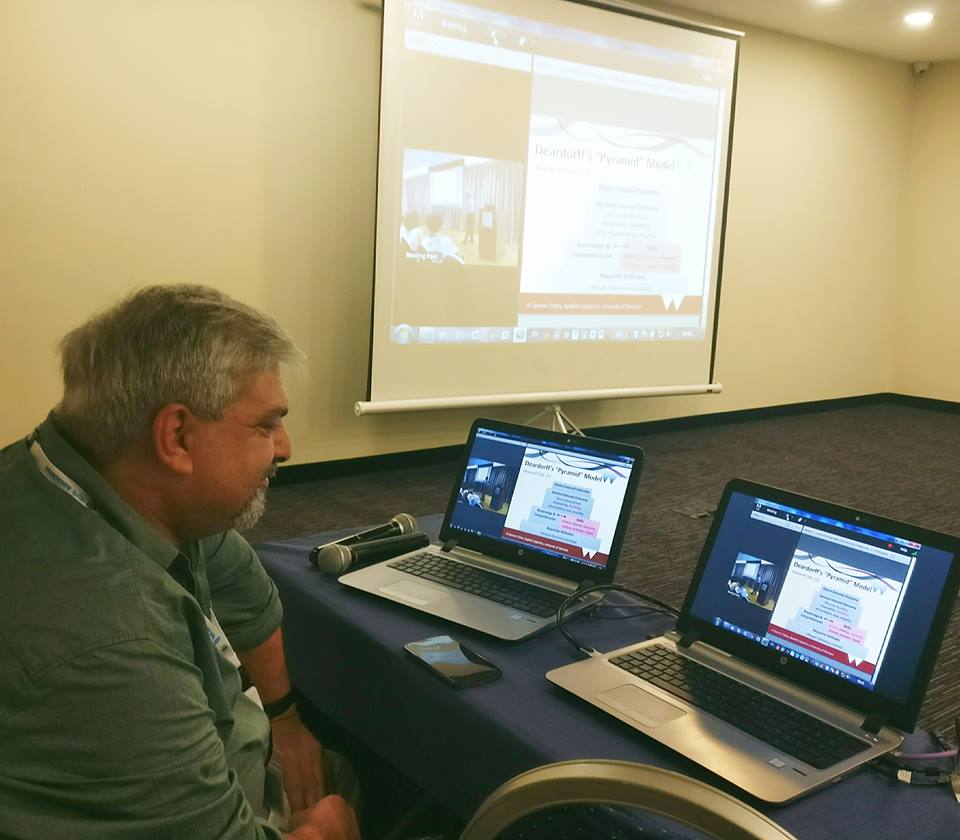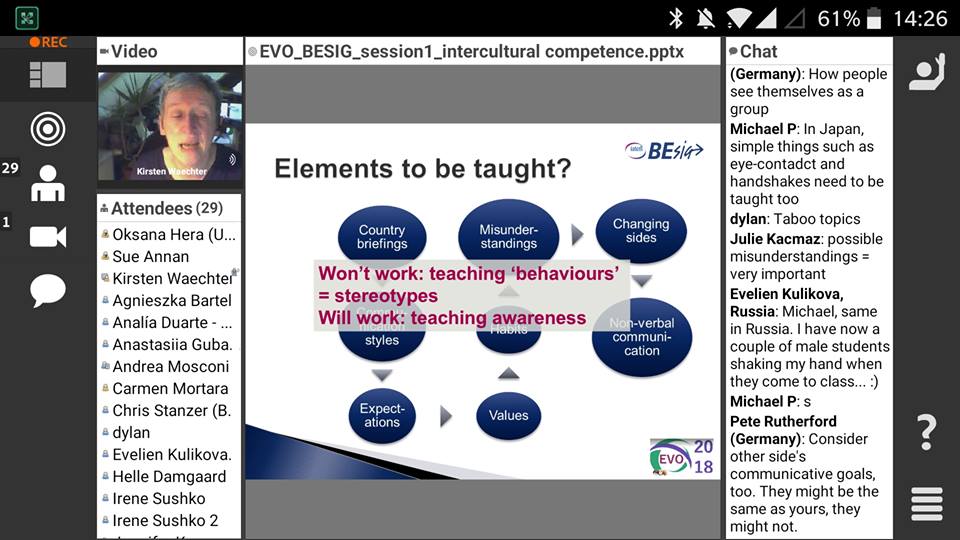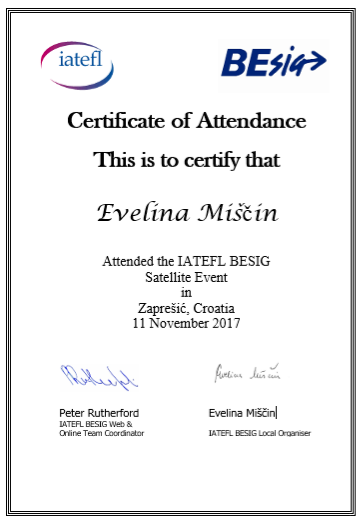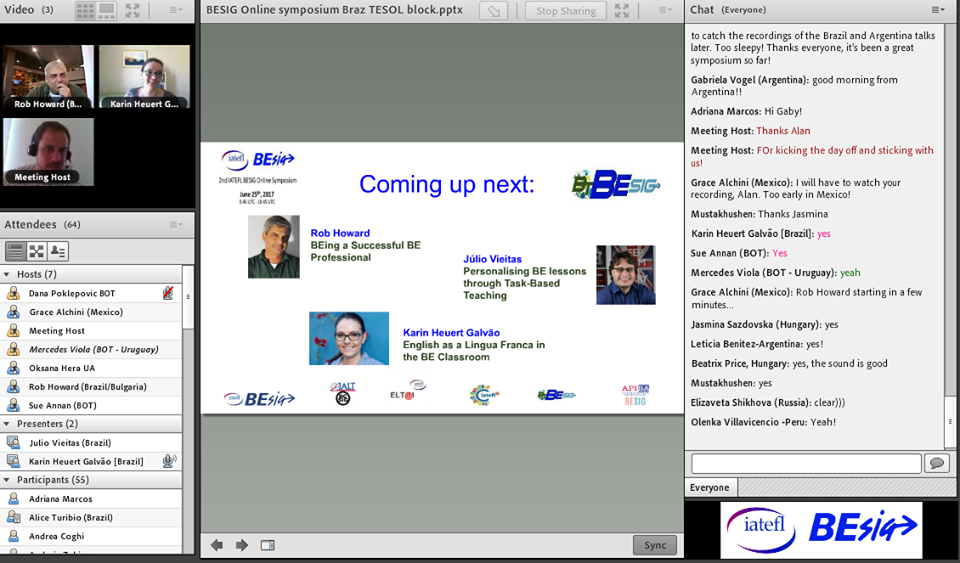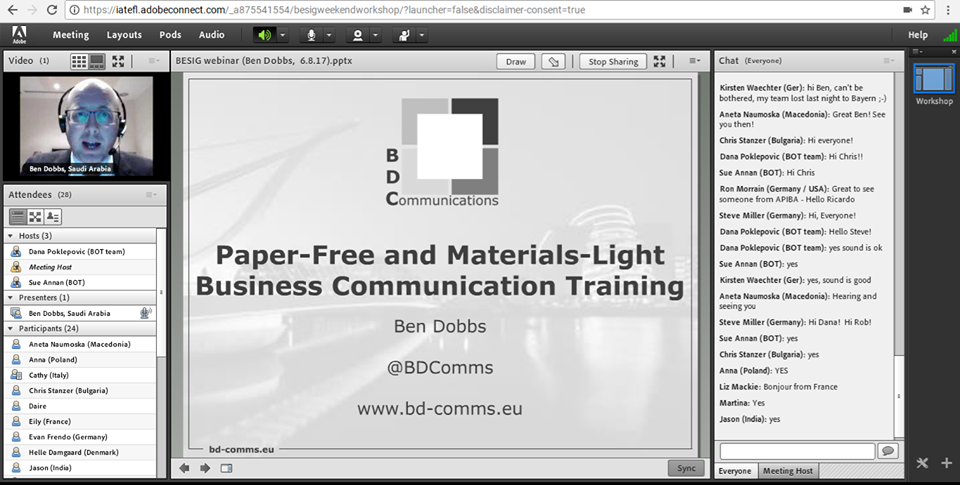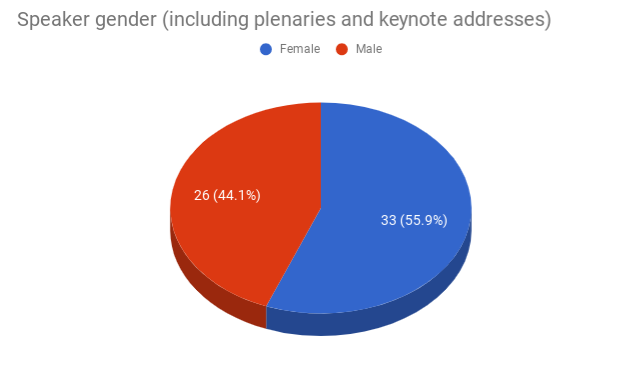 IATEFL BESIG Reading & Discussion Group: Launch Meeting
Date:
20 April 2021
Get the reading and discussing bug at IATEFL BESIG's new Reading & Discussion get-togethers.  Join us every month on Zoom for an hour of lively and enriching discussions about business English/business-related books and articles.
For our launch meeting on Tuesday, 20 April at 18.00 UK time, we will discuss a selection of key quotes on business English and then as a group decide on a reading list for future get-togethers.  The discussion quotes will be posted in the members-only area of our website, on a shared Padlet where you can add your own favourite BE quotes.  Email Maria at [email protected] if you would like any further details.
Please note, this event is exclusive to members and the joining link will be posted on the day in the Members-Only area of our website.
The BREAK ROOM
Dates:
Every 2nd and last Wednesday of the month.
Need a break? Well, slip on your slippers, grab a coffee or tea, get a donut and slip on into the Break Room, a new feature from the IATEFL BESIG is back.
The committee would like to invite members and non-members to join us in online networking meetings. The idea is to provide a platform where both can meet up informally, and chat about life, the universe and everything. If lots of people turn up it will be easy to split into smaller break-out rooms and chat in smaller groups. A great chance to catch up with IATEFL BESIG friends and make new ones.
Just click on the right Wednesday below to enter the Break Room.
2nd Wednesday of the month at 10:00 BST (9:00 UTC)
IATEFL BESIG Webinar: Learning stations in the online synchronous classroom
Date:
9 May 2021
Join us online on Sunday, 9 May, at 3pm BST (2pm UTC) for a webinar titled "Learning stations in the online synchronous classroom" with Claire Smith.
In this webinar, I will remind you what classroom learning stations look like and examine how they can translate to the online synchronous classroom using a HyperDoc style methodology. I will show you how engaging, differentiated lessons which promote learner agency can be designed using this innovative approach.
Claire Smith
Claire Smith has been a freelancer teaching Business English in Universities of Applied Science in Germany for over 10 years. She specialises in English for healthcare and is newsletter editor for the English Language Teacher's Association of Ulm.