In addition to our face-to-face events, which take place throughout the year, IATEFL BESIG is very active online, organizing a full programme of webinars and other online events on a wide range of topics every year. In an effort to reach as wide an audience as possible, and to fulfil IATEFL's charitable mandate, these events are open and free to everyone.
The events are organised by the BESIG Online Team (BOT), often in partnership with other teaching associations from around the world.
Upcoming and recent events are listed below. An archive of past online events will be available soon.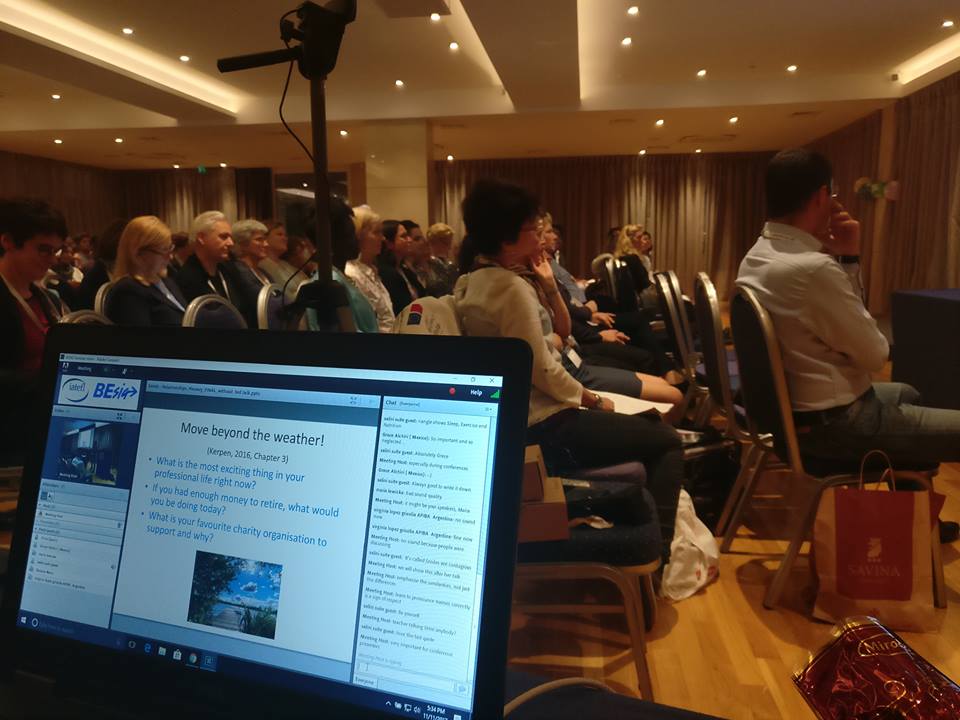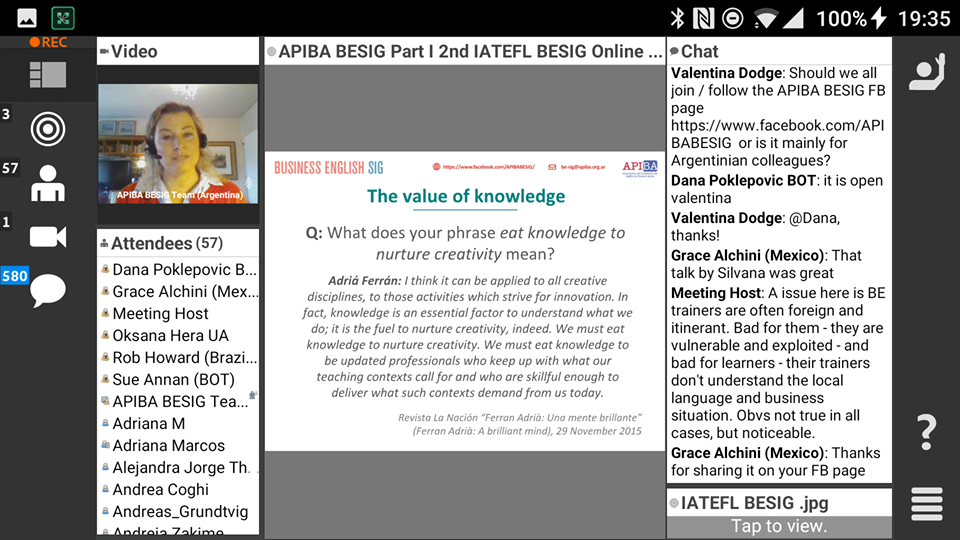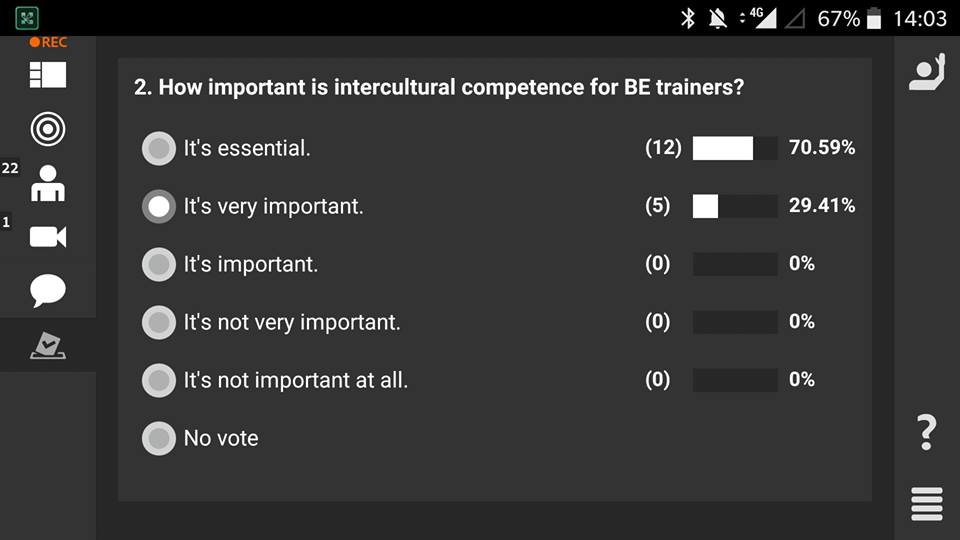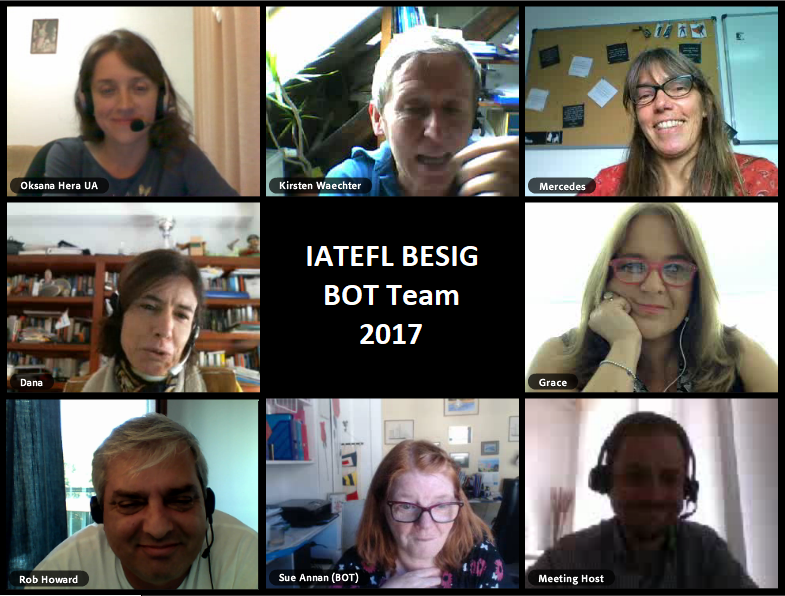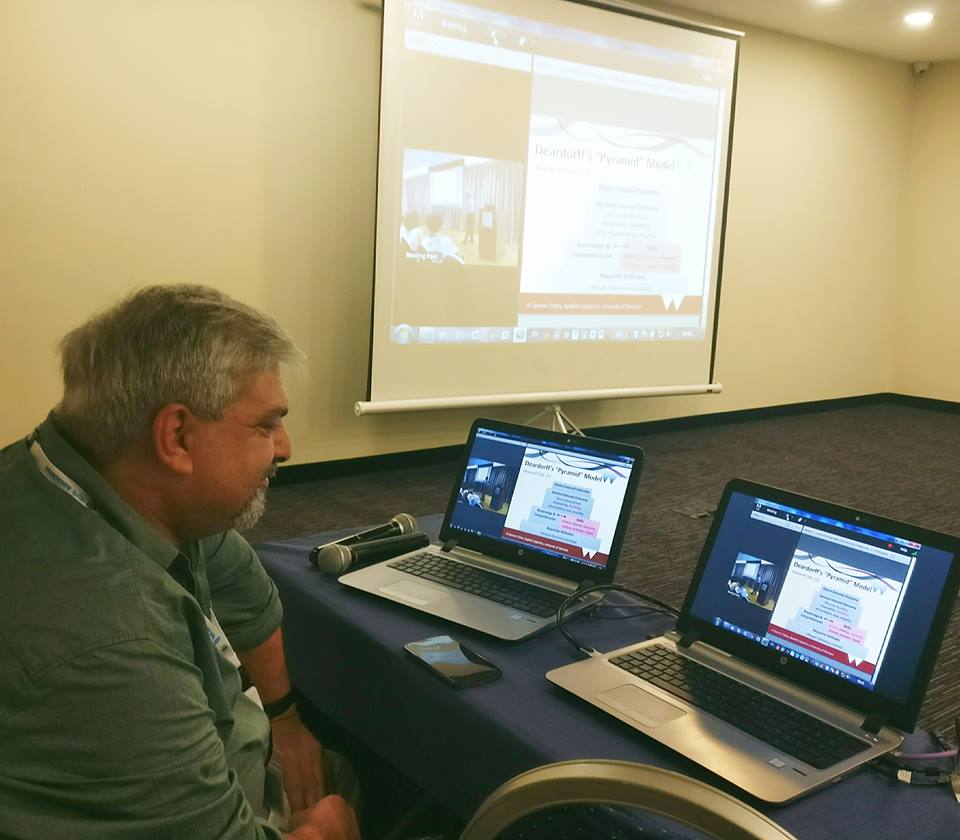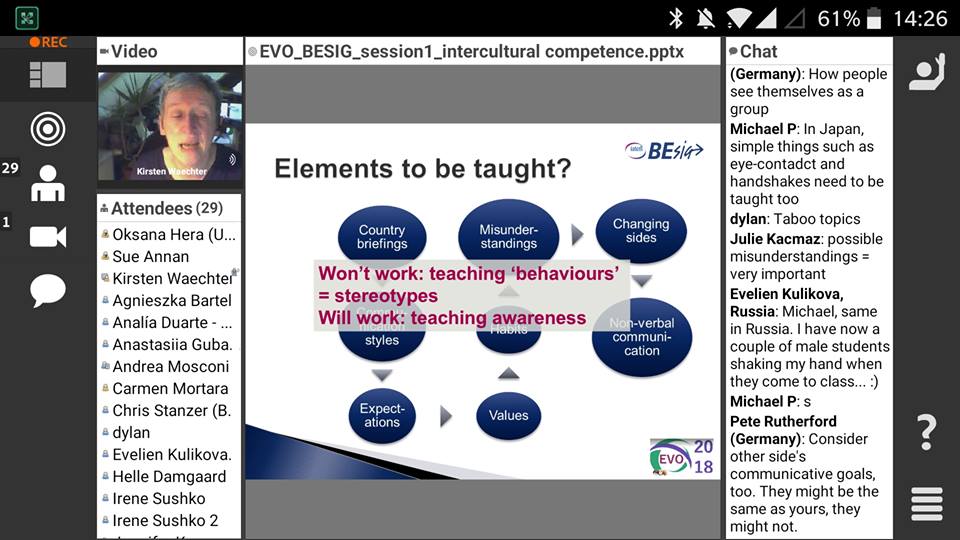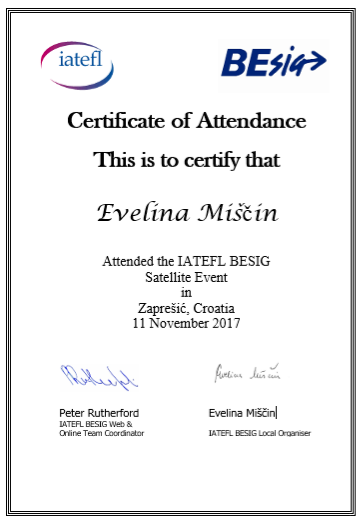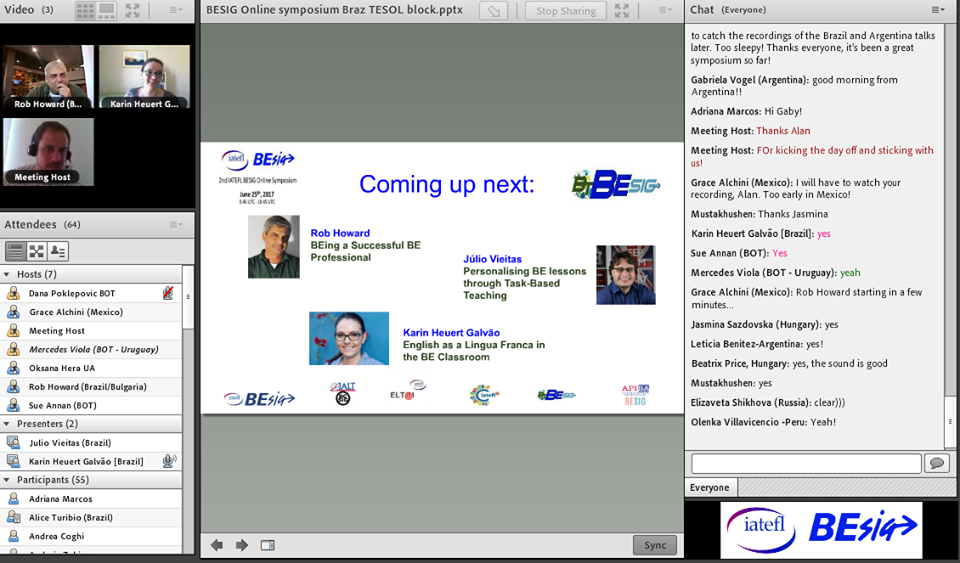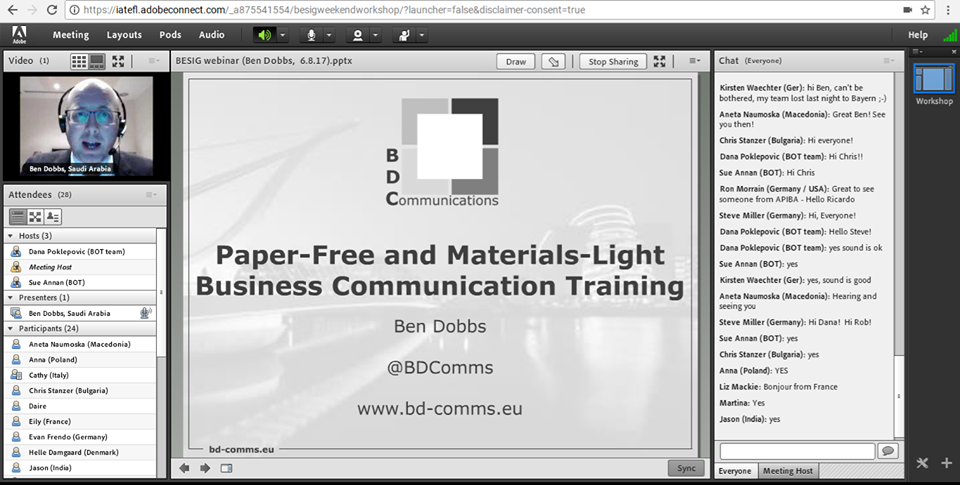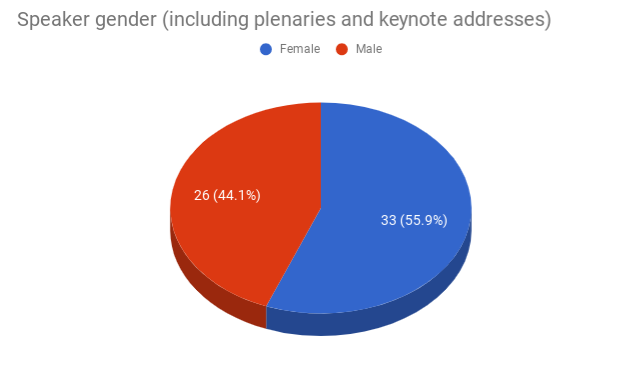 Date:
11 January to 16 February 2020
IATEFL BESIG is gearing up for our biannual EVO offering. This is the 20th year that TESOL CALL have offered the five-week free programme of events.
This year, within the title of "English for the Workplace", we will be analysing different scenarios which call for Business English – starting with pre-service students and moving on to a variety of in-service topics and ways to deliver Business English to suit the needs of our students.
We have assembled a truly international team of, predominantly, IATEFL BESIG members to deliver their expertise, with the aim of providing the very best CPD to all participants.
Our BOT team will provide moderation and we expect that the contributions will be as positive and beneficial as always.
The registration for participants opens on 5 January 2020. To learn more about the event and join us, follow this link.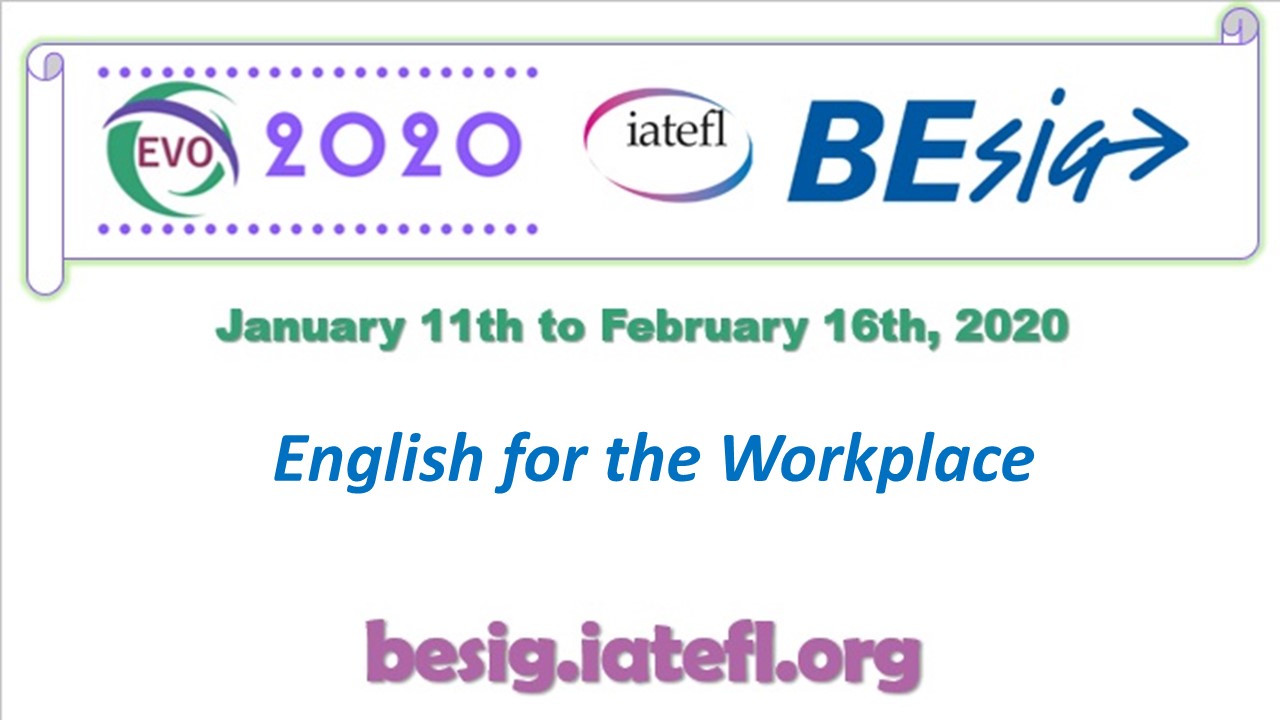 Date:
23 February 2020
Join us online on Sunday, 23 February, at 3pm UTC (3pm GMT) for a our next webinar. More information about the speaker and the event will be available soon.