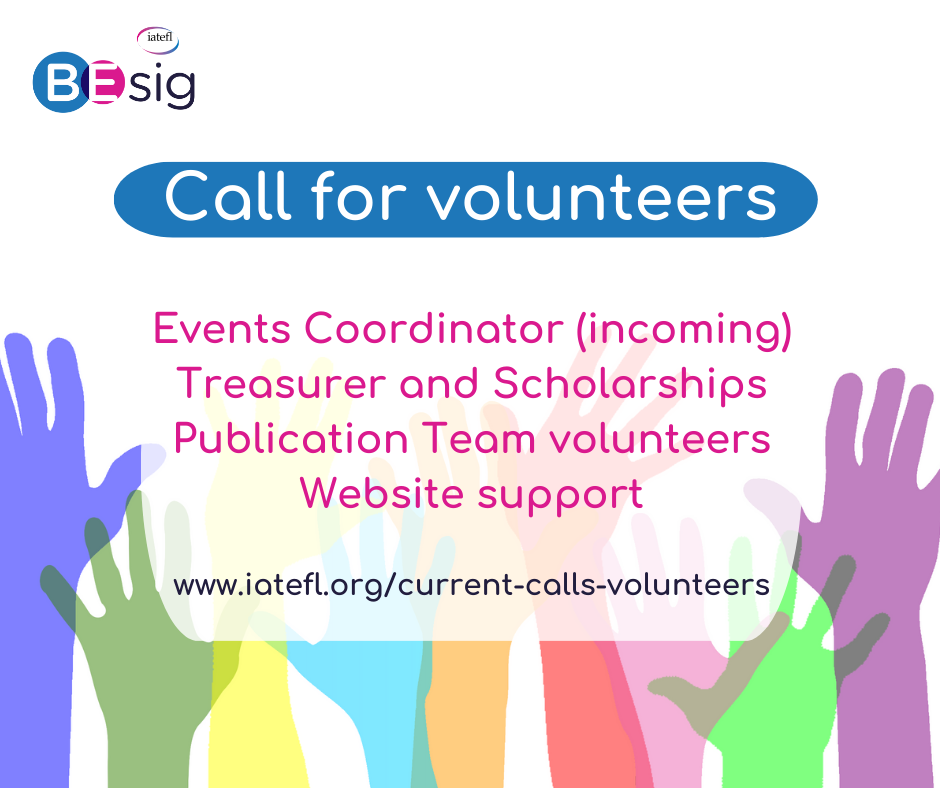 IATEFL BESIG is an organisation which relies on volunteers to help support the SIG behind the scenes. Read about the many advantages of working on the committee or one of the teams when giving your time and sharing your expertise. 
Take a moment to learn more of what it takes to BE in BESIG.
See what some of our past volunteers have to say.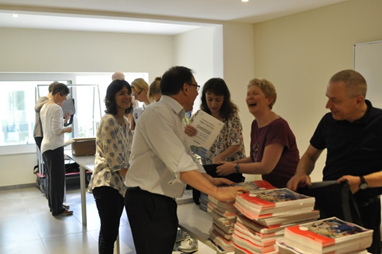 How many people are on the committee? 
This varies, but at the moment we have seven. These are people who typically commit to serving for at least three years. The current committee can be seen on this page.
What about the other positions? 
Some of the committee jobs can be quite onerous if done by one person, so over the years IATEFL BESIG has built ad hoc teams to help lighten the load. These teams are very flexible, and depend on who is available and what needs to be done. Note that the people on these teams are not members of the IATEFL BESIG committee.
IATEFL BESIG online team (BOT) – This group is responsible for running the website, webinars, IATEFL BESIG on social media, and the live streaming of talks at events.
IATEFL BESIG events team – Tasks here range from finding suitable venues, liaising with sponsors, managing a call for papers, producing a conference programme, looking after plenary speakers, producing budgets, packing conference bags, and so on.
IATEFL BESIG publications team – this team is responsible for putting together the magazine (Business Issues), conference proceedings, and the blog. Tasks include editing, proof-reading, and soliciting contributions.
How much time is involved?
Basically we try and share the workload as much as possible, and every little helps. Committee members have regular meetings, most of which are online.
What skills sets are needed?
All it takes is a willingness to do some work and to ask questions when necessary. A little bit of reliability and self-organization helps, but it's really not that difficult. If you are not sure, the best thing to do is ask.
Do I have to be based in Europe?
Not at all. Volunteers come from all over the world.
Will it cost me anything?
This depends on how many events you attend. Most of the work is done online or from home, but it is normal for committee members to attend the IATEFL BESIG annual conference.
What are the advantages of volunteering?
As a volunteer you are behind the scenes in one of the largest business English teaching communities on the planet. Specifically you get to network with other professionals in the field, influence the way IATEFL BESIG grows and develops, gain new skills and experience, and have a lot of fun!
But don't just take our word for it. We've asked a few ex-volunteers to write a few words on how they benefited. We are sure you will recognise some of the names. If you are someone who volunteered in the past, please feel free to drop us a line about your experience, and we will add it below.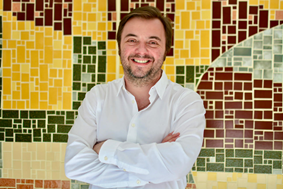 Akos Gerold
(Development Coordinator 2011- 2014)
My time on the IATEFL BESIG committee gave me a birds-eye view of our industry, made my professional network truly global, opened my eyes to new directions for my career and helped me make friends for life. Most importantly, it also gave me a chance to give back to IATEFL BESIGers. All in all, it was a life-changer.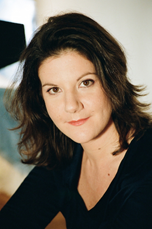 Bethany Cagnol
(Treasurer 2010 – 2016)
Being a part of the IATEFL BESIG committee was not only an enjoyable experience, it was a good career move. I met amazing professionals at IATEFL and BESIG events and even gained a few clients from my time on the committee. As the SIG's treasurer, I developed business-related skills that truly came in handy when developing my own freelance training services.
Eric Baber
(Webmaster 2004-2006, Joint Coordinator 2006-2009)
I thoroughly enjoyed working on the IATEFL BESIG committee in various positions between 2004 and 2009. It really helped me develop a range of skills including collaboration; events organisation; gathering feedback and implementing changes; and leadership. It was a great way to develop in my personal and professional lives within a supportive, constructive environment. I can thoroughly recommend it to anyone who wants to grow beyond being a teacher or trainer.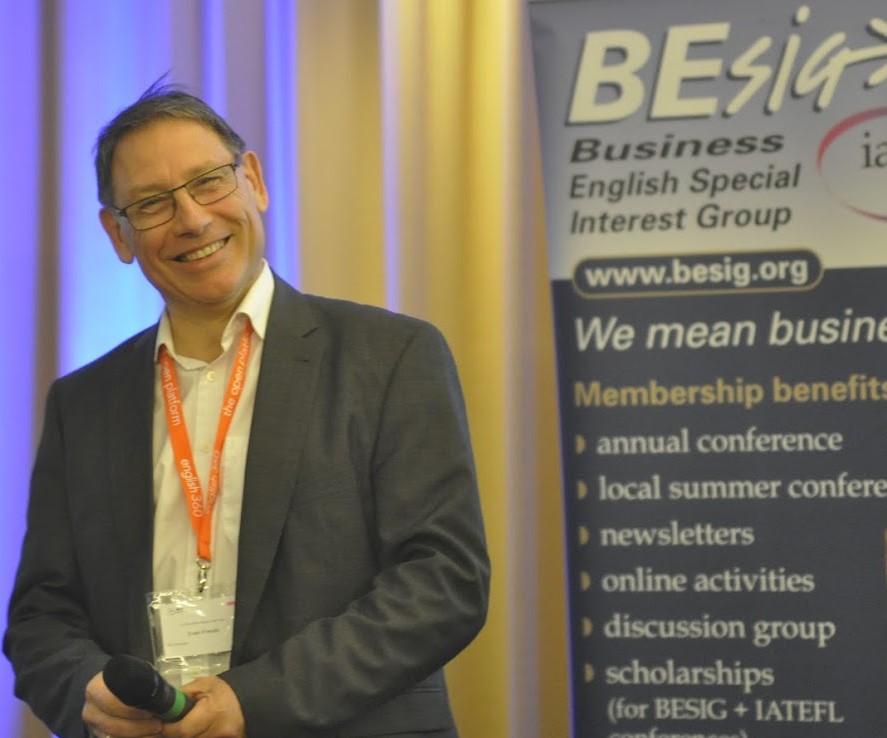 Evan Frendo
(Coordinator 2002- 2005, Joint Coordinator 2017-2020)
In my experience volunteer work is extremely rewarding, not only in terms of the fellow practitioners you meet and get to work with, but also because of the friends you make and business contacts you develop. A great way to learn new skills too. Any member can volunteer – there is no need to be well known, or highly qualified, or even old. Strongly recommended.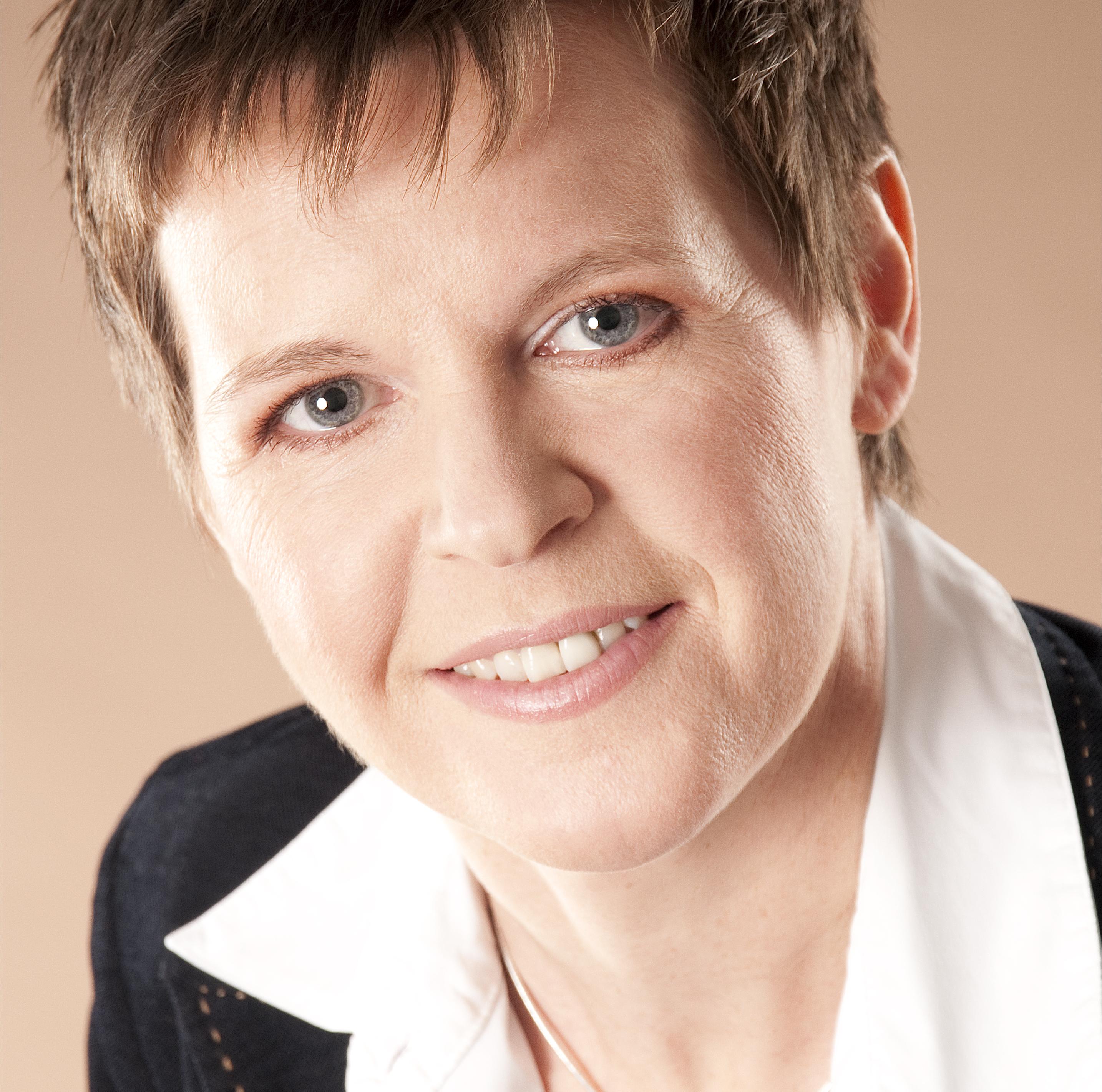 Helen Strong
(Events Coordinator 2015-2018)

I thoroughly enjoyed my work on the IATEFL BESIG committee as Events Coordinator. Not only was I able to hone the technical skills involved in organising international events, coordinating team members and assigning tasks, but my people skills improved immensely too, for example, in working virtually with colleagues across continents and being part of an effective team.
In addition to my own development, it was also a pleasure to be able to serve IATEFL BESIG members by providing a platform (i.e. a conference or other face-to-face event) to enable them to learn from and network with each other, to exchange ideas, to make new friends and cultivate long-standing relationships, and so much more. I'd recommend serving on a committee to anyone interested in making a difference to their community, as well as developing themselves personally and professionally.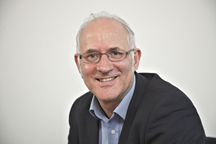 Ian McMaster
(Joint Coordinator 2006-2009)
Being part of the IATEFL BESIG committee is an opportunity that I would recommend to any active IATEFL BESIG member. It is not only a chance to give something back to the business English community, it is also way to develop new contacts — in the business English world and beyond – learn new skills, and make new friendships.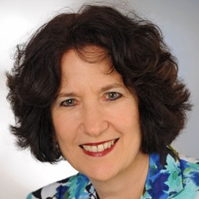 Marjorie Rosenberg
(Coordinator 2009-2015)
As a business English trainer, I can highly recommend the learning experience that being on the committee provides. As we teach both communication and business skills to our learners, the chance to work in a team to put on an event, set agendas, run efficient meetings, check minutes and submit budgets are invaluable. As my learners often say "You are not just an English teacher, you really understand what we do in our jobs."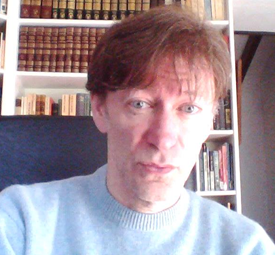 Mark Powell
(Committee member 2003-2005)
Being on the IATEFL BESIG committee was a great way to learn about the profession of Business English from behind the scenes and get to know who's who in the all-important local and national teachers' groups. Networking opportunities abound. I personally got several seminar bookings through connections made whilst on the committee.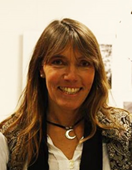 Mercedes Viola
(Committee member / BOT 2010 - 2020)
IATEFL BESIG has given me the opportunity to work with committed professionals who are experts in their fields and has given me the chance of not only getting top-notch information on best practices, but also from the way they work. Both have enriched my career immensely. Attending and organizing webinars have given me the experience of working online with different technologies, fostering my presentation skills and experience hand on interactions in virtual environments.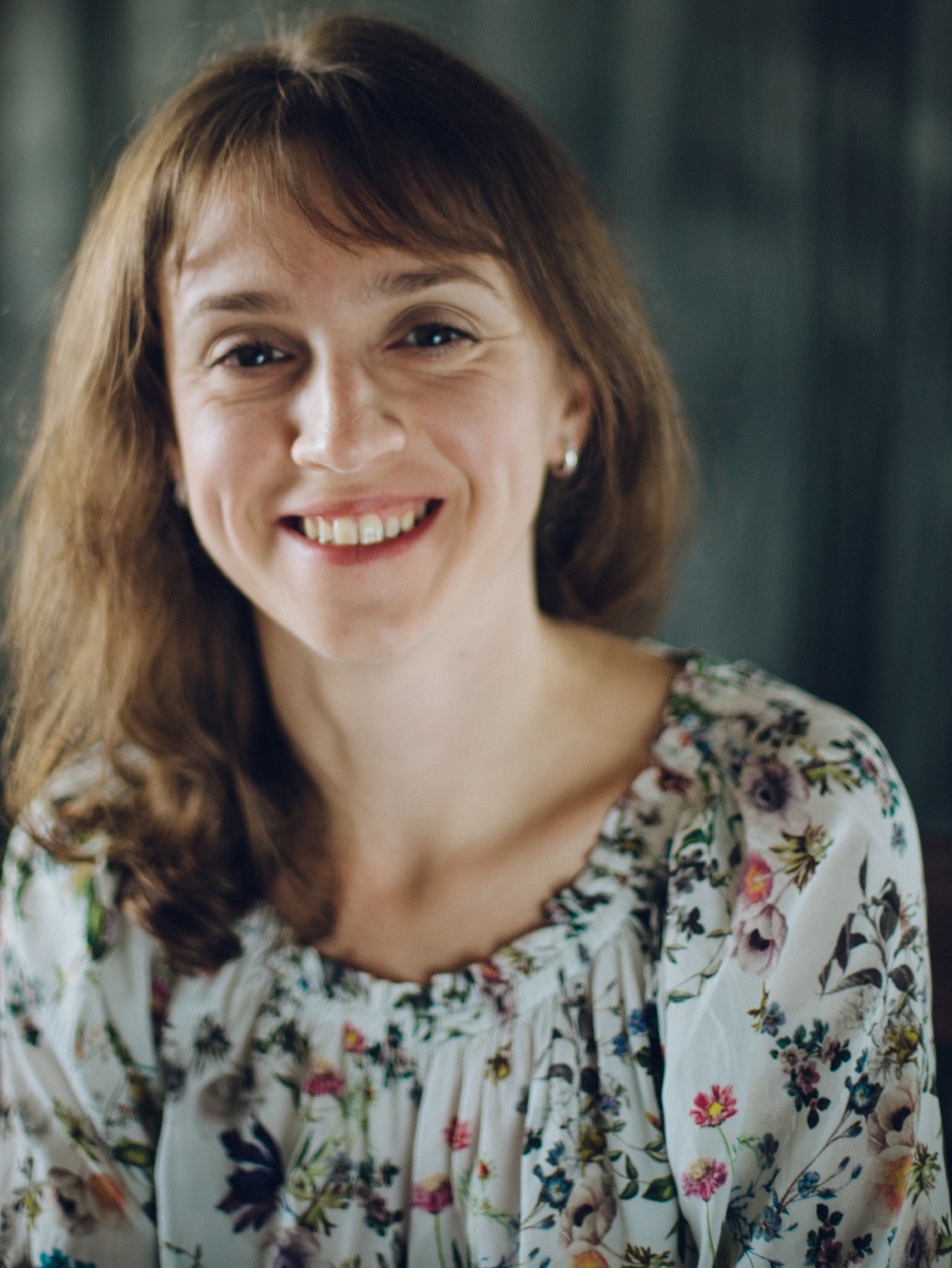 Oksana Hera
(BESIG Online Team 2017-2018, Joint Web and Online Team Coordinator 2018-2021)
Volunteering for IATEFL BESIG has given me a unique opportunity to broaden my horizons, master new skills, challenge myself, and connect with some of the most amazing people across many industries. An absolutely worthwhile experience I am grateful for.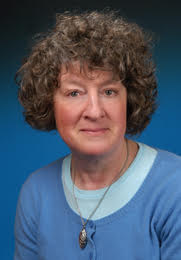 Pat Pledger
(Committee 1999- 2005)
I was on the Committee for 5/6 years in the early days of IATEFL BESIG – my motivation was to help improve the status of business English trainers, which has certainly happened over the years.  Working on the IATEFL BESIG Committee is a wonderful way to get to know everything about the business and the people involved, meet authors and publishers and improve your organisational skills arranging conferences and seminars, which also had the added advantage of travelling to other countries.  The networking possibilities are great and by volunteering, doors definitely open for your own business too.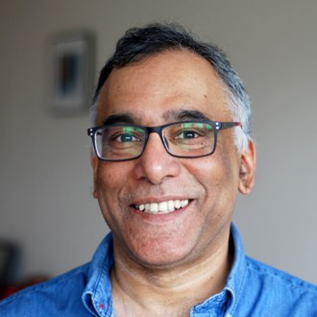 Pete Sharma
(Newsletter 1999-2001)
I thoroughly enjoyed my time on the IATEFL BESIG committee. I did have a baptism of fire as Newsletter editor, making rather a mess of my first edition. Nevertheless, the committee helped and encouraged me. We learn from our mistakes and I went on to become the editor of the LT SIG CALL Review. The committee were really supportive; many thanks.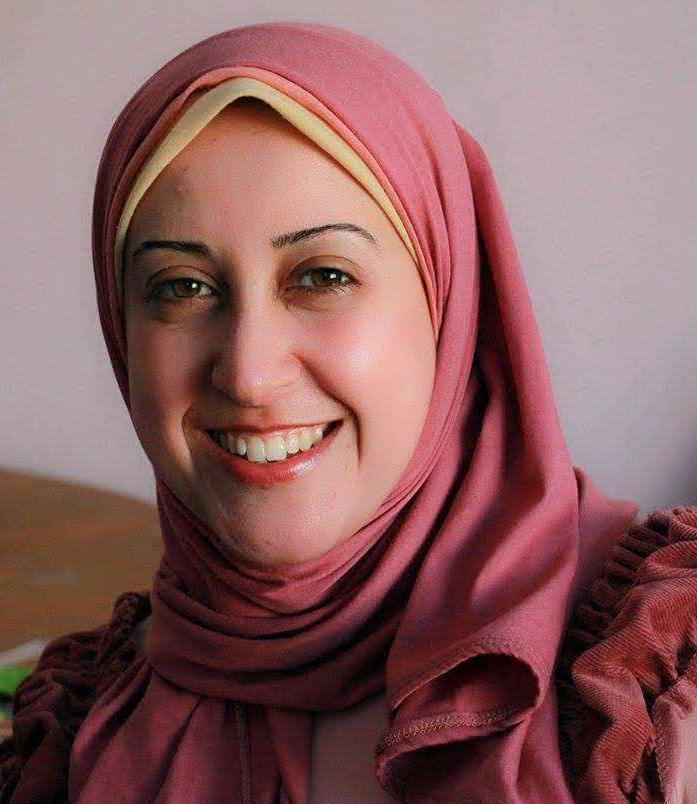 Sara Awad
(Publications 2018-2022)
Sara has been teaching business English in Egypt for over 16 years to both university students and work trainees. She holds a PhD in linguistics (1st class honors), and is interested in computational, socio-cultural, anthropological linguistics and critical discourse analysis. In 2010, she won an IATEFL Africa scholarship to attend the IATEFL annual conference in Harrogate, and has been an enthusiastic supporter of IATEFL and BESIG ever since, contributing articles to both Voices and Business Issues. As Publications Coordinator she is particularly keen that IATEFL BESIG's publications reflect the diversity of cultures, work contexts and perspectives which make IATEFL BESIG the successful SIG it is today.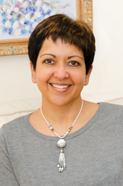 Shanthi Cumaraswamy Streat
(BOT 2015-2016)
My time on the BOT was an invaluable learning experience especially on how to deliver high quality content online. Strongly recommended!