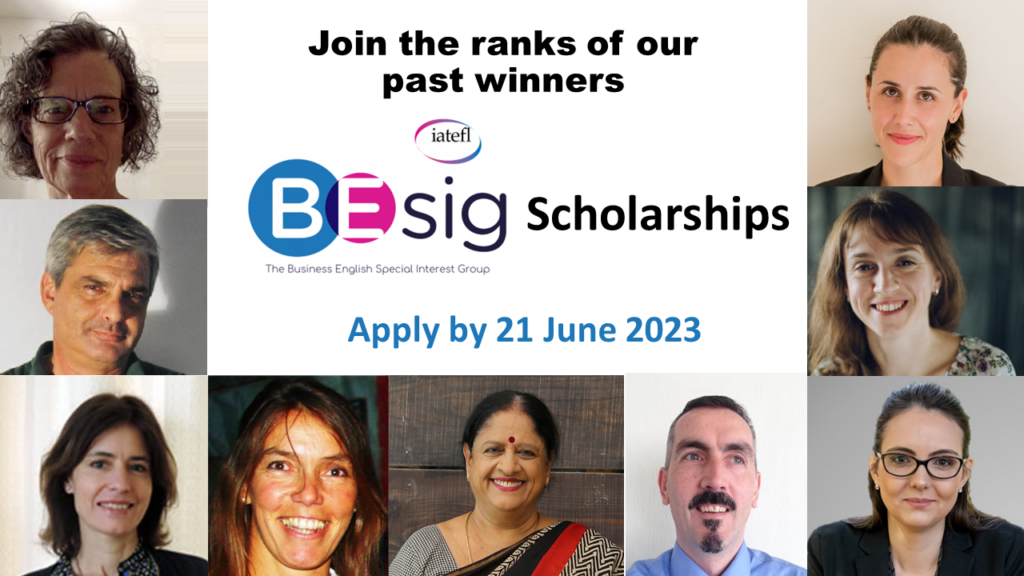 Winner of the
Vicki Hollett Award
We are glad to announce the winner of the Vicki Hollett Award for Innovation in Business English Teaching: Catherine Chen-Fliege. We look forward to attending her presentation at the Stuttgart conference.
Catherine is a full-time English lecturer at the Frankfurt University of Applied Sciences. She specialises in English for Aviation Management, Tourism Management, Business Law and Taxation English.
This year, IATEFL BESIG is offering three scholarships.
Learn more about how you can apply:
Previous IATEFL BESIG Facilitator Scholarship winners
2011 - Mercedes Viola - Uruguay

2012 - Jennifer Verschoor - Argentina

2013 - Atul Sharma - India

2014 - Justine Arena & Dana Poklepovic - Brazil & Argentina

2015 - Olena Korol & Evelina Miscin - Ukraine & Croatia

2016 - Jennie Wright & Elena Mateva - Germany & Russia

50th anniversary scholarship - Oksana Hera & Lalitha Murthy - Ukraine & India

2017 - Rob Howard - Brazil

2018 - Alan Simpson - Japan

2019 - Andreea Nechifor - Romania

2020-2021 - Mary Sousa - Hungary

2022 - Karin Heuert Galvão - Brazil

2023 - Julia Koifman - Israel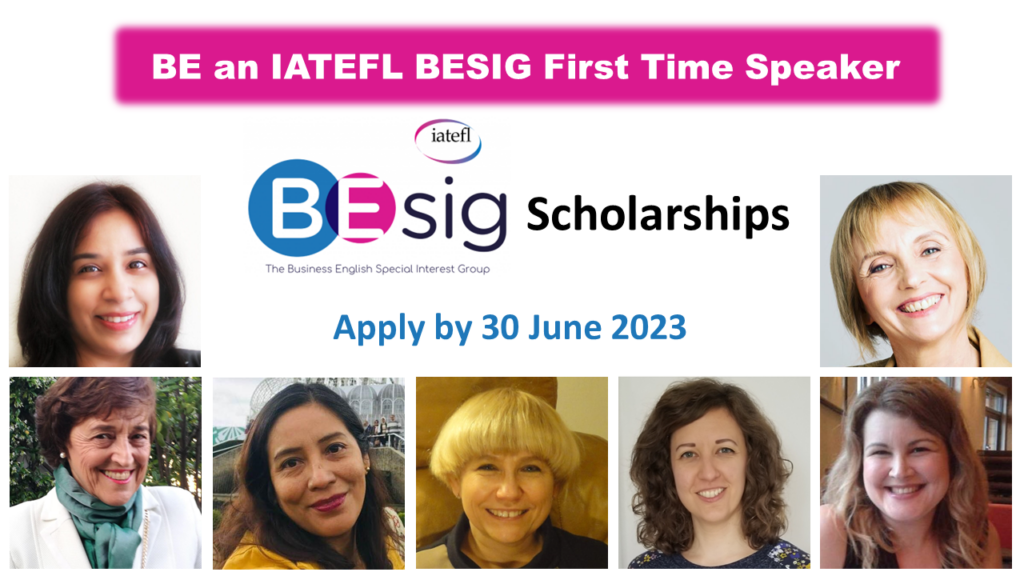 Previous First Time Speaker Scholarship winners
2015 - Joanna Malefaki - Greece

2016 - Sherri Williams - Germany

2017 - Louise Goodman - Italy

2018 - Maria Isabel Huaccho - Peru

2019 - Virginia Lopez Grisolia - Argentina

2020 - Shweta Paropkari - India

2022 - Lucyna Wilikiewicz- Górniak - Poland

2023 - Uma Tadema - Germany