Members' Benefits for Training & Professional Development
IATEFL BESIG supports the professional development of our members, with conferences, webinars, workshops, groups, and much more. Additionally, we can offer you even more benefits for your professional development! As an IATEFL BESIG member, you can receive an exclusive discount for the numerous courses described below. Don't forget to include your IATEFL BESIG membership number during registration to be eligible for the discounts offered.
Not an IATEFL BESIG member yet, see how these discounts could pay for your membership. Become a member today!
Please note that this listing is only intended as a service to IATEFL BESIG members. IATEFL BESIG is not responsible for the content of external sites and offers no guarantee for the accuracy of the contents of this listing, which is offered in good faith.
If you would like to advertise with your professional development course(s), please contact: [email protected].
BLTi – Business Language Training Institute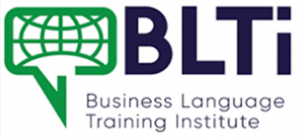 BLTi Starter Course (Entry-level BE training) : 25% discount 
Join us today for a 4-week, eight-hour blended, synchronous and asynchronous course designed for EFL/ESL/ELT teachers migrating towards providing business English classes to professional clients. We have live interactive weekly sessions with one of our professionals. Your class size is limited to only six colleagues in order to provide you ample time for thorough interaction.
This course is designed primarily for teachers who would like to, not only develop their Business student's presentation and communication skills in the Business world, but also use critical thinking and analytical strategies necessary in this area of expertise.
IATEFL BESIG members receive a 25% discount off the course fee.
Raise your level of professionalism – and your students' – with targeted training and globally-recognized professional development from Bridge Education Group.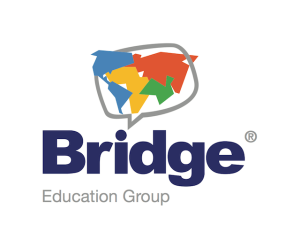 Bridge is an accredited post-secondary institution recognized by the U.S. Department of Education, offering affordable, internationally-recognized, and accredited online TEFL/TESOL certification for experienced teachers.
Our 100% online course gives you the 21st-century tools and techniques to effectively teach English to professionals – with confidence. Our flexible schedule allows you to work at your own pace, earning this 60-hour certification in 3 months or less, with access to personal tutors and peer discussion boards, downloadable resources and a digital badge.
Use BESIG30 to take an additional 30% off.
Business Class Language Solutions

CPD for Teachers: Training as an Agile Project (TAP) shows how an iterative teaching process inspired by agile project management can boost learning effectiveness and teacher/learner satisfaction. It's an approach that provides structure and flexibility and continuously adapts to adult learners' needs, contexts and goals and is strengthened by useful insights from applied neuroscience.
We'll explore how to bring the process alive by team (teacher and learner) collaboration, monitoring the learning process through defining indicators and observing the visible evidence of learning. Participants in the course will begin to observe and reflect on the impact of their posture and the responsibility of the learner during the learning journey.
TAP takes place over 6 months with 24 hours of presence and 20 hours of personal investment. Each of the 8 modules includes two live, online meetings with facilitators and fellow participants.
BESIG members are offered a 15 % discount. Also, members residing and working in France can claim funding from this organisation https://www.fifpl.fr/procedures-prise-charge.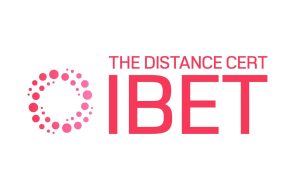 The Distance Cert IBET
The Distance Cert IBET is designed for any current or future business English teacher who aspires to gain an internationally recognised certification and who wants to study at their own pace in their own space.
IATEFL BESIG members can get a 10% discount off the training fee (moderation fee calculated separately). Sign up with a friend and each gets 15% discount (on the training fee); only one of you need be a current IATEFL BESIG member.
You get: 2 years to complete 40 units; receive personalised written feedback per unit; 2 coaching sessions; support with the final assignment preparation. The assignment is initially assessed by the TDCI team, then final moderation is done by English UK who award your certificate. On graduation you can be added to the alumni page on our website and promote your newly certified international business trainer status.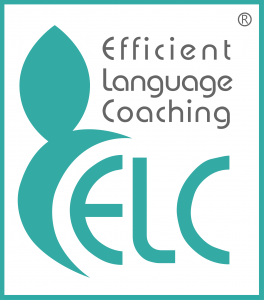 Language Coaching Certification and Accreditation Course, 40% discount.
Neurolanguage Coaching® is the efficient and fast transfer of language knowledge and skills from the Language Coach to the Language Coachee with sustainable effects facilitated by brain-based coaching and coaching principles and neuroscience.
Accredited by the ICF in the USA and with CPD Registered Provider status in the UK, you can have complete confidence that our courses are externally assessed for quality, good practice and count towards your continuing development and continuing coach education.
elc – European Language Competence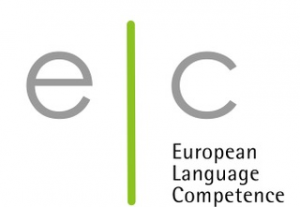 The ICE Blended Learning Course has several advantages for you as a trainer as well as for your learners.
Two days ONLINE train-the-trainer course. Introducing participants to theoretical and practical aspects of the course, e.g. how to design a course that fits learners' needs; use interactive exercises; raise (self-)awareness; introduce theoretical approaches; use critical incidents and case studies; practise culture-sensitive use of English as a Lingua Franca (ELF); initiate learner-centred projects and presentations.
10% discount

New: Fierce Trainer Certification (24-hour programme leading to certification from Fierce Inc.)
Fierce Trainer certification allows trainers to develop their expertise in soft skills in partnership with Fierce Inc, an internationally-recognised professional training organisation delivering Susan Scott's Fierce Conversations. Trainers learn tools to help people develop new conversation strategies so they can build better relationships, stronger business networks and resolve workplace confrontation faster.
fierce TRAINER offers IATEFL BESIG members a 20% discount on their certification courses.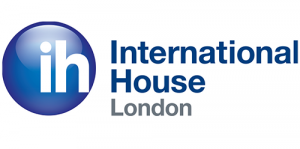 Take your career to the next level. Fast-track your career with a range of online and face-to-face courses at IH London. Book now and save 10% on our Executive group courses.
Our face-to-face executive courses are designed specifically for professionals and take place in The Executive Centre offering panoramic views across the London skyline. If you prefer learning online, or want to continue your learning after your course in London, we have online training options designed for professionals.
Start The CELTA Adventure For £150 Less!

Developing Intercultural Training Skills 
A trainer training course – delivered online
Developing intercultural training skills is an online train the-trainer course, adapted from the face-to-face course held regularly at LTS in Bath and at client locations abroad since 2005. This interactive online version of the course was launched in March 2021. It consists of 8 weekly modules of 3 hours each, plus weekly tasks and short assignments. The trainers are Adrian Pilbeam and other members of the LTS team.  
The course is designed for trainers and coaches from fields such as language, communication, social work, business and management in both professional fields and higher education. The course aim is to introduce the theory and practice of intercultural training, so that participants can integrate intercultural topics into their current work, and also design and deliver their own intercultural courses. Exchange of experience with other participants is a valuable part of the course. 
LTS offers IATEFL BESIG members a 10% discount.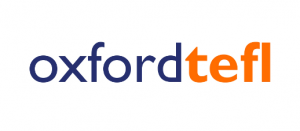 Oxford TEFL offers various 30-hour online one-to-one teacher development courses  with expert tutor support, such as Business English, Teaching English Online, Teaching CLIL, English for Academic Purposes, and many more.
Save €50 with promo code #BESIG50.
100% Online and Face to Face (Barcelona) CELTA courses: Save €50 with promo code #BESIG50.
Online / Blended Trinity DipTESOL course: Save €100 with promo code #BESIG100.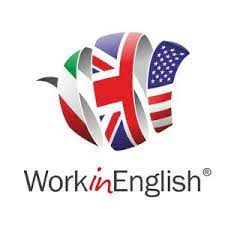 Are you a professional teacher and passionate about your job? Do you always want to keep up to date with industry standards? Contact us to request information on the Trinity CertPT in Business English.
Trinity CertPT in Business English focuses on evaluating and adapting learning resources to your learning context, creating new resources and applying them. The highly practical nature of our courses will allow you to immediately apply these new skills in your learning environment.
WorkInEnglish is offering a 40% discount on the Trinity CertPT in Business English for BESIG members.

All teacher training courses on the York Associates website qualify for 20% discount.
York Associates offers a broad range of teacher training courses including focus areas such as neurodiversity (autism, dyspraxia, dyslexia and dyscalculia), intercultural communication, NLP and soft skills for the ELT classroom. Our aim is to help teachers grow as practitioners and learn how to design their own courses suited to their specific needs. We always aim to deliver customised training so do contact us if you would like to talk through your own development needs.
All other teacher training courses on the York Associates website qualify for 20% discount.