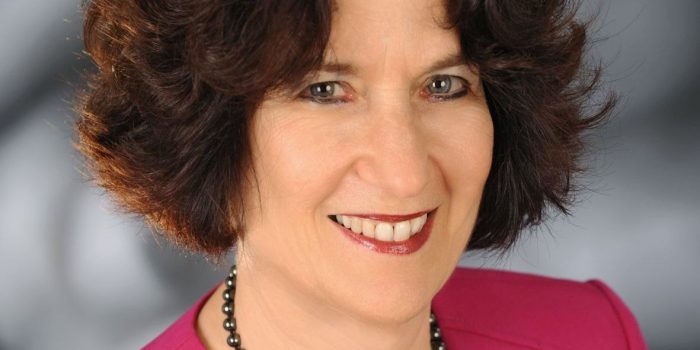 Marjorie Rosenberg
Today, we have a very special interview for you! So if you haven't already, go grab a cup of tea and some chocolate chip biscuits, sit in a comfy chair and enjoy the second Meet a Member interview with BESIG member and ex-coordinator, Marjorie Rosenberg. Read on to find out more about the history of BESIG, how Marjorie encourages singing in the classroom and for more reasons why attending the BESIG conference in October 2019 could boost your professional profile!
Marjorie Rosenberg has been teaching since 1981 in Graz, Austria and has written business English materials for CUP, Cengage, Pearson and Express Publishing. She was IATEFL BESIG coordinator from 2009-2015 and IATEFL President from 2015-2017.
You've been on several different boards and committees (IATEFL BESIG, IATEFL), why?
I had been attending IATEFL BESIG conferences since 1995 (missing only a few) and decided to run for a position as one of the Events Coordinator on the BESIG Committee at the 21st Conference in Bonn in 2008. As I had served as Chair of TEA (Teachers of English in Austria) from 2003 – 2005, I was aware of how rewarding working on a committee could be. A year later, when both Coordinators stood down, I ran for Joint-Coordinator in Poznan. I was very glad to be chosen for the job and welcomed the chance to work in my field of business English with like-minded professionals to help shape the SIG and develop ideas for the future. Attending SIG Coordinator meetings made me more aware of the work of the IATEFL Trustees and I decided to run for the open Vice-president position, eventually serving as IATEFL President from 2015-2017. I feel that what we learn from these volunteer jobs is invaluable, especially for those of us teaching business English, as the skills we have to acquire are similar to those our students and clients use every day in the workplace. My students have commented that they feel I really understand their jobs (running meetings, setting agendas, keeping discussions to the point, etc.) as I have done this myself.
How would you like to see IATEFL BESIG continue and develop?
I was very glad to see that the committee had expanded to include a number of people to help out with ideas for events, to deal with social media and so on. Delegating was extremely important to me when I was Coordinator. Although we were a small committee, we were very productive due to the extra teams such as BOT (BESIG Online Team) and BET (BESIG Editorial Team) and I think developing more of these is a chance for new people to find ways to contribute. I am very glad that we began two of the scholarships while I was on the committee (The BESIG Facilitator Scholarship and the Maria Keller First-Time Speaker Scholarship). What has been exciting to see are the travel grants, the increased cooperation with other SIGS and the expansion of IATEFL BESIG into new countries where we had not yet had conferences. I also think the social media presence is vital and helps to set up a feeling of community.
Do you have a favourite conference you love attending?
I would have to say that IATEFL BESIG is one of my favourite conferences, probably because I feel so at home.  At this point, after having attended 19 of them (Berlin will be my 20th), I know a number of people there but am also thrilled to have the chance to meet new people. Iasi was really interesting for me as a colleague of mine had won the Roving Reporter Travel Grant bringing her to her first IATEFL BESIG, a teacher I met in Peru had won the IATEFL BESIG Maria Keller Scholarship so was able to make the trip and a colleague I had met in Romania at another conference joined us after I told her about IATEFL BESIG. We were able to get together one night over a meal and it was a wonderful feeling forming connections between people coming from completely different countries and backgrounds, but all sharing a love of teaching and learning.
Tell us about a business English class or student you made a big impact on?
I have been working with a group of project managers at my local bank for the past 3 or 4 years.  The course began as a one-semester class and they keep extending it. We have excellent rapport and they feel that they are learning a lot about teamwork, collaboration and communication in addition to improving their language competencies. They are now much more comfortable going to meetings where only English is spoken or having teleconferences with colleagues in other countries.
Having studied classical vocal performance, have you used this skill in your classes? If so, how?
For years, I brought my guitar and we sang at the beginning of lessons. I did this in general English classes for years (choosing songs with particular grammar or vocabulary) and a student who then joined a business English class I gave asked why we couldn't continue the tradition as he said it helped his 'brain switch to English'. I think performing, however, has also helped with giving presentations and plenaries, as getting up in front of an audience was something I had got used to while running and performing in a small opera company in New York.
What advice would you give someone attending the IATEFL BESIG conference for the first time?
I would tell them to have a look at the videos we made for those attending the IATEFL conference for the first time: https://iatefl.adobeconnect.com/_a875541554/p5hv42kohti/?proto=true It is also important to bring along business cards, approach and introduce yourself to people (we were all first-timers at some point), talk to people in sessions and at breaks and join in social activities. When I first attended, we didn't have the benefit of social media but today first-time attendees can post on the IATEFL BESIG Facebook page and already start networking before they arrive. This is a great way to get to know people and to arrange meetings at the conference.  
Why is it beneficial to attend conferences and be a member of SIGs and teaching associations?
I just heard an interview with David Crystal about this topic and he said that he felt that belonging to a teaching association is a way for teachers to empower themselves which I would agree with. Freelancers, especially, often don't have the chance to chat with other teachers and belonging to an association is vital. We need a place to share ideas, problems, thoughts, challenges, etc. I have learned so much from my colleagues and feel that true empowerment comes from helping and encouraging others. Being a member of these associations makes us a part of something bigger, something we all need in one way or another.
Thanks a lot, Marjorie, for a great interview! If you would like to be interviewed and featured on the BESIG blog, send an email to Mandy at [email protected].
Questions and editing by Mandy Welfare
17th May 2019
MEET A MEMBER is available to IATEFL BESIG members and non-members alike but only features our current members. Another reason to join us and "BE with BESIG."