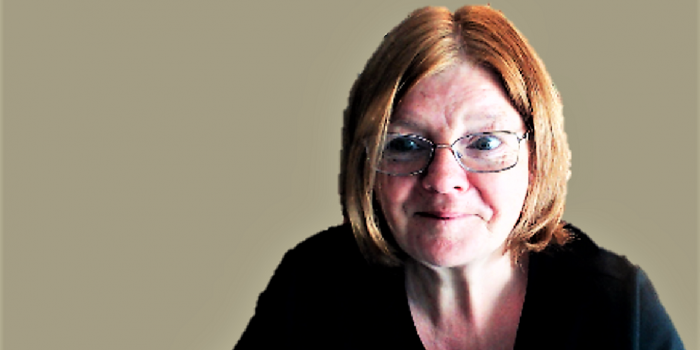 Sue Annan
Happy New Year! With this first interview of 2021, we'd like to wish you all the best for the rest of the year. Many of us will be reflecting on the past year and contemplating how we'd like to start this new year. So, let's read the latest Meet a Member interview with Sue Annan and see her reflections on her career so far.
Bio: Sue works in Jersey, the largest of the Channel Islands, near France. A trainer for Trinity College, London for 20 years she is also an #ELTmoderator and member of BOT. After doing her CertIBET in 2008, she joined IATEFL BESIG and has built her PLN with contacts from business teachers and communities. She is always happy to share with others.
What are some tasks you did on the IATEFL BESIG online team (BOT)?
I have been a member of the BOT since 2015 and have enjoyed the chance to work on a variety of projects. I was the timekeeper for the online pecha kucha during our last online symposium, which was fun! I have put together two EVO programmes and moderated them behind the scenes. This allowed me to meet many BE teachers and remain in contact with them. I have moderated our monthly webinars and I have also written summaries of the webinars for the newsletter. Recently I have played my part in the speaker training for the online conference. I really enjoyed moderating some of the sessions during the IATEFL BESIG Online Conference in November 2020.
 As a teacher trainer, you help new teachers at the start of their career. What tips can you give new teachers looking to move into business English teaching?
We always provide a look at the similarities and differences between GE and BE as part of the training course, often using case studies. Trainees with a business background are already great in these sessions, but everyone benefits from thinking about how to design a programme for BE students.
I would suggest that the trainees do a specific BE course and moreover I am a proponent of the use of a well-designed Needs Analysis so that just-in-time teaching can be delivered. Most newly qualified teachers don't do lots of BE in my college, but they can if they have background experience. I often help by sharing material if required.
During the Covid-19 pandemic, many people moved their work online. How has your work changed during this pandemic?
 It was interesting to see that our reach differed during the pandemic. Although our students don't normally come from far afield, we were able to tap into the online market in Asia and South America through our advertising. My BE students have either increased their number of sessions per week or dropped out entirely due to pressures of work. I have done more exam training recently and also had some university pre-service BE students, which I don't often have. I have also had time to develop new material which I will be able to use online, and f2f in the future.
You are based on the island of Jersey. What kind of students do you usually teach, both online and f2f?
My regular online students are 1-2-1 Business Executives from a range of companies from Finance to the Airline industry. I have been teaching some of them for 5 years or more. F2f, most of them are German, Swiss or French who are in the fields of HR, Energy, and Maritime, although the companies they work for are incredibly varied. Many students have such specific reasons for being at the college that they prefer to have 1-2-1 classes, but many are happy to do general business in groups. I do a lot of research for my classes and negotiate a fine line between needs and wants.
From time to time I teach in-house in law firms and trust companies, as St Helier, Jersey's capital, is an offshore finance centre and some foreign staff are not always able to write well. My General English classes are made up of students from all walks of life. We offer 50+ courses, watersports, and English with Golf, so our students are different at certain times of the year. And of course, twice a year I run training courses for the CertTesol. This gives me experience in a variety of roles.
What is the most unusual business English course you have taught?
I taught a French perfumier who insisted that I test all of his perfumes and give my impressions of the fragrances. You can imagine the smell in my classroom, and my daily headache. Or perhaps it was the executive from a French company who develops insects as food (shudder). We also offer tours of the desalination plant for our water executives and have taken students to visit our wastewater facility and our Energy from Waste plant. My favourite has to be the tours of the organic farms which we offer our French agricultural scientists. I really enjoy the preparation and debriefing sessions for those visits.
How do you keep your students motivated? Do you use the same methods for your trainee teachers?
 For me, the point is that students have lessons designed to suit their requirements. Getting to know who they are and how and where they work is important for building rapport. I use lots of visuals, infographics and videos and spend a great deal of time making sure my knowledge is up-to-date and my material is relevant. To a certain extent, the teacher trainees are not sure where they will end up, so their needs are less specific, making them more dependent on the core modules of the training course. I enjoy adding videos and quizzes to both groups to keep them motivated. I firmly believe that if you offer what is relevant to their needs and wants, the students will respond positively.
Why do you enjoy attending the annual IATEFL BESIG conference?
 I am always pleased if I can take away ideas I can use in my teaching and develop my hosting skills further. This year, I already made useful new contacts from the speaker training I did before the conference. The IATEFL BESIG conference always plays a big role in my life, from the practical ideas I can use immediately in the classroom, to the amazing amount of networking that goes on. Keeping my knowledge fresh is vital if I want to continue giving my best to my students and having access to some of the leaders in their field can only enhance what I can bring to the table.
Questions by Mandy Welfare
Editing by Christopher Chandler
January 3rd 2021
MEET A MEMBER is available to IATEFL BESIG members and non-members alike but only features our current members. Another reason to join us and "BE with BESIG."