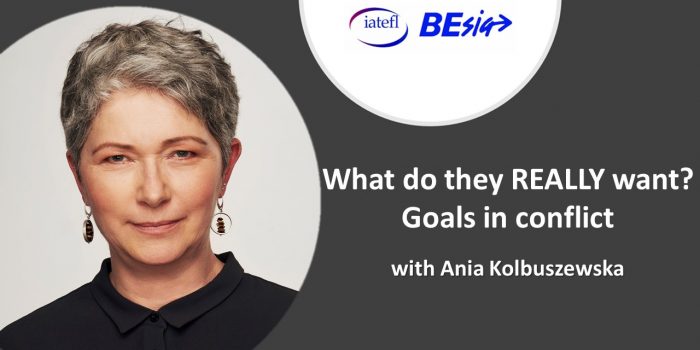 On 2 August the IATEFL BESIG Online Team hosted a webinar on the importance of identifying goals in conflict delivered by Ania Kolbuszewska.
During this practical session Ania Kolbuszewska shared some valuable advice on effective conflict resolution, as well as engaged the audience in an interactive discussion of specific conflict situations.
The recording is available to IATEFL BESIG members here.