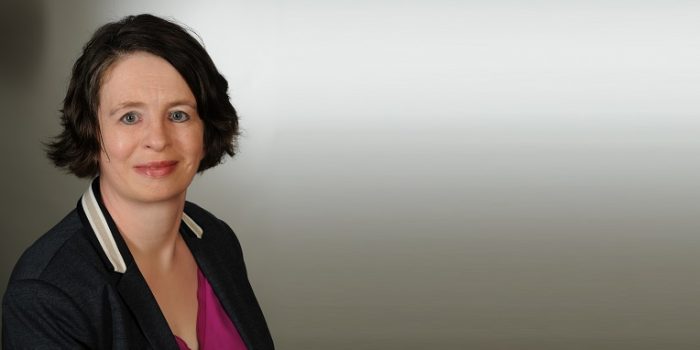 Petra Navel
Thanks for coming back to read this week's Meet a Member interview! This week, we return to Germany as we hear from Petra Navel, a trainer with a colourful background in various other occupations and cities. Read on to find out more about Petra's approach to teaching senior managers, how she keeps her students motivated and the importance of intercultural competence in her training sessions.
Bio: I work as Business English trainer and Neurolanguage coach and have been working in the business for 14 years. Before that, I worked for the British Teaching Centre in Munich as a Management assistant, Citibank N.A. in Dublin (Ireland) as investigator and in Customer service. I have a Bachelor of Arts in European studies and am an industrial clerk. www.english2business.de
How do you keep your already very fluent students motivated and engaged?
I design my coachings according to their needs, wishes and aims. I also work very closely on their job; that means the content of my coachings are relevant for them. They can practice the language during the sessions through, for example, role-plays. So, my sessions are really hands-on. I also constantly check in on them and we might define new aims in the learning process if necessary.
What does effective communication in English mean for you?
For me, effective communication in English means being able to express yourself politely in the same professional style as you would do in your native language. For example, often in a sales meeting you are focused only on getting the deal done because you are so nervous speaking in English and embarrassed about any mistakes you might make.  In this scenario, effective communication would mean for me that you make your clients feel comfortable, be a proper host, invite them for lunch afterwards and use your mistakes to break the ice. But sometimes businesspeople focus mainly on getting the deal done because they might not have the communication skills in English or the necessary skills in intercultural communication to entertain their clients during a business lunch.
How important is intercultural competence in your teaching practice?
Frankly speaking, I couldn't imagine my sessions without intercultural competence. My clients work with international business partners so they also need intercultural competence in their communication. They need to know, for example, how to make small talk before a meeting and what they could talk about. What is the difference between small talk in Germany and other countries? What different values could be connected to small talk etc.? How do you manage an international team? How do you be a proper host and give a company tour for e.g. Chinese clients?  I could continue the list ….
Clients might also not be aware that they wrongly judge situations when misunderstandings occur from their cultural point of view. Then it is my task to "guide" them through this process and to make sure they understand that just because things are done differently in other countries it is not "wrong".
What inspired you to change your career from working in business to teaching business communication skills?
I always loved to work independently and wasn't the type of person who needed close supervision or worked from 9 to 5.
When I moved to Bremen in 2005, I decided that it was the right time to start my own business. Communication skills were one part of business English which fascinated me because I experienced when I was working in Ireland how important and challenging they could be. During my schooldays, communication wasn't practiced much and once I had to speak in Ireland I was truly paralyzed. Nevertheless, I noticed that speaking in a foreign language and connecting with people can be a lot of fun. Thus, my approach is to actually let my clients experience how much fun speaking English in business can be.
How important is professional development to you?
Professional development is one of the most important parts of my job. Because once my client learns how to discuss sensitive issues with his business partners in English diplomatically and can express his expertise in English it means professional development for me. You also have to grow a little and be prepared to change in your behavior a bit to be a successful communicator in business English.
Does your training style change when working with senior managers?
When I work with senior managers, I coach them most of the time. From my point of view, training is not the right method of approaching senior managers because it is too directive. They are very motivated and need an empathic coach as a kind of "sparring partner" who brings out the best in them. The coach also needs to be very flexible regarding the content he wants to deal with in the session. Due to their stressful jobs, senior managers might want to discuss other issues or sometimes just need a conversation partner to reflect on different situations from their daily business.
How has being a member of BESIG benefited you?
I met a lot of interesting and inspiring colleagues in the webinars and the conference in Berlin. I have networked with them and gotten some ideas for my trainings like creating a podcast with your clients (Thanks to Silke Riegler!). I also enjoy discussing different issues related to the business English field like the future of business English and how we might work then. It would be great to collaborate more or do joint projects online.
Questions by Mandy Welfare
Editing by Mike Canning
17th August 2020
MEET A MEMBER is available to IATEFL BESIG members and non-members alike but only features our current members. Another reason to join us and "BE with BESIG."