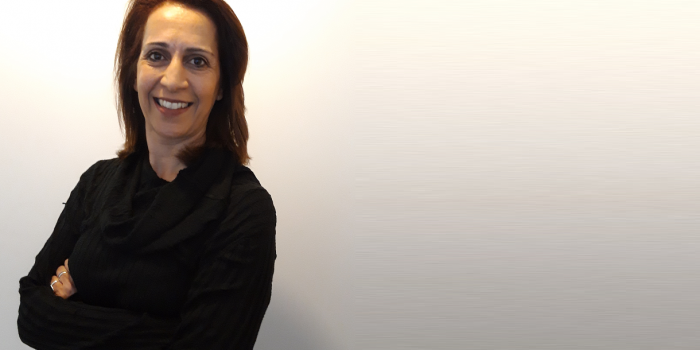 Zoe Hadjianastasiou
Welcome back! This week, we bring you yet another perspective from the myriad of faces who make up the BESIG membership. Zoe runs a language training company in Greece and is an institutional member of IATEFL and also chose to be a member of BESIG. Read on to find out more about the benefits of being an institutional member, and also about Zoe' s colourful background working for multinational companies.
Bio: Zoe has been a Business English Instructor for 30 years. She studied History and Linguistics and then specialized in Applied Linguistics and Teaching English for Specific Purposes at the University of Edinburgh, with an emphasis on Language Policies. Previously a Language Specialist for Microsoft Ireland and a training consultant in many countries, she is the co-Founder and Academic Director of LTES, a leader in Corporate Language Training and Localisation. www.ltes-global.com
When did you first and last attend a BESIG event?
I remember first attending a BESIG conference in Monaco back in 2005; I was hugely impressed! I really felt like I belonged. And my most recent experience was last November in Berlin.
What are some of the benefits of being an institutional member of BESIG?
The most important benefit to me – among many others – is that it helps you stay in tune with global trends: you stay in touch with developments in the field, share best practices, challenge yourself, etc.
Business language training provision is quite a demanding industry and as HR learning specialists evolve and are more aware of the targets their companies need to attain, so should our ability to respond to their demands. By continuously expanding my horizons and listening to other colleagues share their outlook and approach, I can successfully enrich my own established views and put everything I learn to good use.
 What changes have you seen in business English teaching in your 30-year career?
Many aspects remain the same – some of which come with a new name nowadays – but there have been some significant developments. The abundance of authentic industry-specific resources, including targeted audio-visual material, has helped us become much more effective in what we offer. The switch towards a less patronizing approach and more supportive role has also marked a big change. The term "coaching", in essence, reflects this very trend. Another significant change is that there are now a lot of experienced Business English trainers! Our community has grown so much stronger!
How do you share what you learn at conferences?
This is a very nice question. I am still struggling with finding the most effective way to share this knowledge with my team. The overwhelming amount of information needs to be effectively transmitted. Right after the last conference I attended, I decided to create a presentation with all the highlights, and I organized a teleconference to share this with my colleagues. As a next step we focused on isolating more specific key points of interest to our team which we discussed more thoroughly, expanding them further. The truth is that transmitting the overall BESIG Conference experience is not an easy task!
Why is professional development so important to you?
Evolve or die, don't they say? The more insight I gain, the more confident I am in approaching clients and delivering the best results possible. I get inspired with every single fresh idea, and then further brainwork springs from that. The fruit of this process is what we can capitalize on.
Tell us about a typical day as an Academic Director.
Well, I would compare a typical day in my shoes to a rollercoaster of sensations: from teleconferences to meetings with clients and associates, to training trainers and analyzing clients' needs, to creating and reviewing original content with my team of coordinators, to boosting motivation and making it fun for everybody involved; I would say that my day definitely keeps me on my toes!
What motivated you to set up your own training company?
I think I enjoy teaching as much as the contact with our clients. It is stimulating to be "attractive and convincing" 😊 and at the same time be organized and able to execute the best possible language program for our partners. Perhaps I enjoy the stress!
Being a member of IATEFL allows you to be a member of BESIG. For more information on becoming an institutional member of IATEFL, please visit: https://www.iatefl.org/get-involved/membership
Questions by Mandy Welfare
Editing by Mike Canning
25th April 2020
MEET A MEMBER is available to IATEFL BESIG members and non-members alike but only features our current members. Another reason to join us and "BE with BESIG."