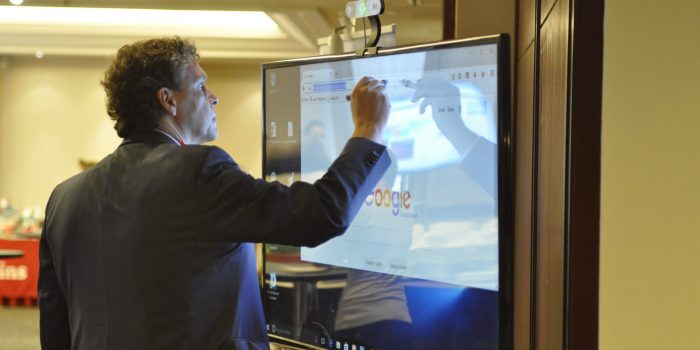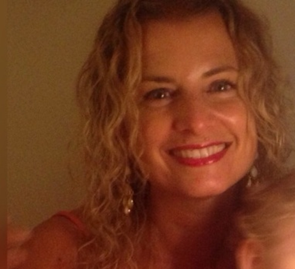 Following our saga with BE trainers from different continents, today we welcome Analía Duarte from Argentina.
Hello Analía, thank you for joining us today. Could you please tell our readers a little bit about yourself?
I am a puzzle solver. Because of being a teacher at heart and by profession, I am part of a professional puzzle that, far from being static and with a beginning and an end, turned out to be a game/hobby that gets reorganized and brings in new pieces that make it more and more complex every time I am ready for more. Since I am a BE trainer, I have become a professional that teaches and learns all the time.
I am an English teacher and a scientific-literary translator from Universidad del Salvador, Argentina. I hold an MA in ELT and Applied Linguistics from the University of London, England. From 2008 to 2010 I did an MA in Organizational and Business Psychology at Universidad de Belgrano, Argentina.
In 1995 I entered the academia when I joined Universidad Católica Argentina and Universidad del Salvador to teach undergraduate and graduate courses. Since 2001, I have also been part of Universidad de Belgrano, where I train English teachers and translators in second language Acquisition.
I have been the coordinator of APIBA's (Asociación de Profesores de Inglés de Buenos Aires) BESIG since April 2015.
Which were your first steps in the Business English world?
I have been teaching English as a foreign language since 1990. Except for the first 5 years, I have only taught adults, my passion. Back in 2006 I set up my own language consultancy firm, LEAPS Innovative English Methodology, known for generating linguistic autonomy and designed to meet the needs of today's global pools of talents. Autonomy has always been my 'obsession.' For some reason, since the early years of my career there lay my focus and to that my vocational heart inclined. No matter how 'accurate' the learners were, I intuitively felt my role in their professional lives was for me to go well beyond my teacher role. Later, after the two MAs and many years of experience plus loads of reading and exploring and training I was able to label my intuitions, tease them out, understand the complex processes adults go through when learning an L2. By 1996 I was already absolutely convinced that training was my thing, not teaching. As Oscar Blake – a renowned Argentinean organizational psychologist- claims, all needed areas of knowledge are rooted in what needs to be done. English for business is no exception. This changed my professional profile. I have taught English for doing not for knowing since then.
Since 2009 I have been exploring how I could leverage participants' interlanguage with resources other than the linguistic ones so that they could operate in English successfully regardless of the proficiency level they have. Since then, my strength has been developing participants' workplace oral skills by weaving together knowledge, skills and attitudes because my learners used and are using – and most likely will use – their English to relate with others, to get things done. The most significant twist to my professional profile since then has been the use of drama techniques to make my participants' performance improve dramatically. At present, we are exploring gestures as powerful communication tools which make learners more fluent and solid speakers. Since speech and gestures work as a single meaning-making mechanism, we are empowering learners' gesturing and making them better communicators who encode more fluently and expressively.
How was the market in your country at that time and how is it now?
In Argentina, before I joined the market, they tell me that our activity was extremely well positioned around the 90s. Professional BE Trainers were sought after and truly well paid. Since I joined and to date, there has been a general impoverishment. Contextual factors play against us in many ways. Broadly speaking, traditional BE training fees are anything but tempting. Companies do not seem willing to pay for what would allow a full-time in-company teacher make a good living, which, to me also includes leaving time for planning, keeping up-to-date, attending conferences, and the like. In addition, our working year traditionally goes from March to mid-December at most. However, I must also say that tiny as it is there is indeed a segment which truly values quality BE training and pays for what it is worth. That is the segment I have personally been focusing on for the last 5 years. Finally, I am an optimist by definition. I feel that if BE trainers make the upgrade the new BE setting calls for, the market will become healthier for us. If we change, a bigger part of the market may follow suit. I think it is worth exploring.
There are so many labels for our profession: trainer, facilitator, etc…  How would you call yourself?
A puzzler solver. I figure out what I need to resort to when I am in front of a given group or a participant. I know I am hired to let my participants do their job in English successfully, more efficiently. In situ I decide the time for being a teacher, a trainer or a coach. In my current BE practice, I guess I am a trainer 60% of the time, a coach 20% of the time and a teacher the remaining 20%.
Based on your experience, how would you describe the role of a BE trainer?
BE trainers' role is to go beyond so that they can make participants gain extra mileage and be able to do business in English. They must unleash the communication power that adults using English for the global workplace need today.
To that end they must be knowledgeable about L2 adult learning processes and be business literate, have business acumen. They must be flexible enough to draw on what emerges in spontaneous communication and meaningfully capitalize on it as well as be brave enough to step out of their comfort zone. Finally, they must be able to see the woods from the trees all the time, have a strong orientation to results and be skillful at decoding the context.
In a nutshell, their role is to articulate everything they do around the pivot for their being hired: a business solution for employees
Are BE trainers, represented in your country through a TA?
Indeed! There´re TAs all around Argentina, all of which are brought together under the Argentinean Federation of TAs, FAAPI. I belong to APIBA, my local TA. Unfortunately, I only joined two years ago when I knew of them. I wish I had known APIBA in my early years of my professional career.
As to BE within APIBA, our TA has an array of SIGs, one of which is the BESIG. APIBA's BESIG was up and running between 2001 and 2005 but was dormant until April 2015. Since then, I have been coordinating it. I must say this is one of the most rewarding professional experiences. Since only very few BE trainers are members of our TA, I would very much like to take this opportunity to invite colleagues to join their local TA and, most especially a BESIG. And if there is no BESIG in place, roll up your sleeves and offer your TA to set up one, what I did back in April 2015. TAs need us, teachers! TAs exist only if we teachers take an active role. I can assure you straightway that the gains will be boundless, larger than expected and, what's more, they are non-taxable gains! Your involvement will pay you high personal and professional dividends! Let me tell you why.
Teaching is about sharing. No other profession, in my view, shares more than teaching because teaching is the most bi directional activity I can think of. There is no learning at all if trainer and learner do not bond. There is no learning if trainers are not skillful enough at establishing rapport and reaching, truly reaching, the learner.  There is no learning if we trainers do not decode what each learner needs and are able to spell it out. This brings in the dimensions of the individual, the tacit mandate of keeping up with what learners want, expect and need, among others. As the singular becomes plural and the learner turns into learners, the challenge grows colossally at times.  Daunting as it may seem, we all know that it IS feasible to work it out. On top of that, we find it motivating; the challenge fuels us up.
The question I would like to ask colleagues is how each of you fills up your professional tank. The tank inevitably empties. I have found that APIBA, my local TA, is a most recommendable gas stations we BE trainers have where we can replenish our ideas bank, store up fresh approaches, revitalize our practice, learn about new trends, recent findings, and best practices. Last but certainly not least, we find tremendous opportunities for networking and socializing with colleagues in the friendliest and most nurturing manner you can imagine. We reach out well beyond our immediate circle of colleagues. We get to know the person behind the professional; priceless! There is no substitute for the personal touch, even truer in our profession.
Today, in APIBA's BESIG I am sharing extraordinary experiences with Alicia López and María Elena Levalle, my mentors in my early years, to whom I will be always grateful because I landed with them just at the right moment; they were key to my professional development. They are my professional ancestors and ancestors must be honored, always! Also, I am sharing with María Luz Callejo, with whom I walked all my professional life from our undergraduate courses to the MA in ELT and Applied Linguistics and who is the academic coordinator at my workplace today. I am sharing with immense colleagues from different backgrounds whom I would not have met had it not been thanks to APIBA. I am sharing with more junior trainers who have truly huge potential. Where else can we find so much unidiversity, unity in diversity? I am so thankful to them because I am becoming a better professional because of our experiences in APIBA.
By the way, I find it worth mentioning that as a result of our BESIG's work last year, this 2016 saw the birth of the first 96-hour university Diploma in BE Training, a highly innovative national and regional program, which APIBA is delivering together with the School of Foreign Languages at Universidad de Belgrano. Virginia López Grisolía, APIBA's president, shared this news with the IATEFL's BESIG community during her presentation in the last enriching online symposium.  Also, next 15 September our BESIG is making its first presentation in our national conference, the XLI Annual FAAPI Conference to be held in San Juan, Argentina, whose focus is "ELT as a multidisciplinary endeavor: growing through collaboration."  We are doing a special session entitled "Business English training in the era of global English: the new BE trainer."  Two big achievements for our BESIG and APIBA, our TA!
In what ways do Teacher Associations help develop a professional profile?
Belonging to a TA does make a difference.  Believe me! Let me bring in here someone I personally admire. I love cooking. It is one of my many hobbies, a joyful passion. I can stick to a recipe or I can mix and match, try out, 'design' what I cook. Cooking has incidentally trained me to be more and more creative. I love transforming, blending, enriching, savoring, having the art of opening the refrigerator and the kitchen cabinet and creating a harmonious output from whatever I have, marrying random ingredients, making the most out of them, allowing them to give out their best. As my main area of professional practice is business English teaching– the other one is teacher training – I often read a lot about business. I remember reading an article in 2014 where a business guy talked about the many lessons learned from cooking, which became useful for his professional practice but, most importantly, for life. One of the points he made was creativity and this is where I would like to bring in someone I admire: chef Adrià Ferran, claimed to be the world's greatest chef in his restaurant El Bulli. Certainly, the most creative.  On 29 November 2015 there appeared an article in Revista La Nación called "Ferran Adrià: Una mente brillante" (Ferran Adrià: a brilliant mind). Let me translate just one fragment of this interesting interview:
What does your phrase eat knowledge to nurture creativity mean?
I think it can be applied to all creative disciplines, to those activities which strive for innovation. In fact, knowledge is an essential factor to understand what we do; it is the fuel to nurture creativity, indeed.
Belonging to a TA is the professional gas stations where we teachers soak up knowledge, ideas, colleagues' experiences that fill up our teaching tank.
TAs are the professional kitchen where we cook new ideas, awaken our creativity, mix and match theories, get the inspiration for what we will try out in our sessions, experience WOW moments and gain unexpected insights that are revealed to us all the time.
TAs are a must for all teachers, regardless of what age group they teach, what area of the language they teach, who their learners are. They help us teachers understand better what we do. We must innovate all the time to truly cater for our learners' needs and meet the ever changing new challenges they present to us. We must eat knowledge to nurture creativity. We must eat knowledge to be updated professionals who keep up with what our teaching contexts call for and who are skillful enough to deliver what such contexts demand from us today. TAs are an ideal place to this end.
In your opinion, what are the perspectives for BE trainers?
In my country, BE trainers have a big area of professional growth to tap into. The business landscape calls for a pedagogy that resonates with the demands of English as the largest lingua franca. This is bringing in new challenges. BE trainers can become even more competent, qualified and valuable for the market if we give it what it needs from us today, which is different from what teacher training colleges have trained us for during the 4 years of training which are needed to become a teacher, which means that Argentinian teachers do have a truly solid background in L2 teaching already. In my view, we have a massive opportunity to change our learners' future if we start wearing trainers' outfits and even coach's outfits, though I admit the latter call for finer skills. In any case, the perspective is fairly bright if we go beyond the teacher role.
Marketwise, I will draw on the words of D. Reynolds, the 2016-2017 president of TESOL International Association  . He said "we must construct new ways of arguing for our worth in a world where career advancement is a business decision, not a civil service placement. We must be able to talk about and demonstrate our knowledge, skills, leadership, and vision. We must show our understanding of our profession and live our professionalism." To which I might dare add that this is hopefully going to position us better.
Do you have a motto in your professional life?
I do. The moment I first watched Harvard Business School professor and researcher Amy Cuddy's TED Talk "Your body language shapes who you are," I got hooked to this: and so I want to say to you, don't fake it till you make it. Fake it till you become it. Do it enough until you actually become it and internalize it. Being a BE trainer has often thrown me into unknown waters.  I am a Piscis. I am water. I was born water. Maybe this is one of the reasons why I am a BE trainer in the end because to be a professional BE trainer one must be as adaptable as water. The sea is vast, almost limitless. It moves and changes all the time. Providing we have the skills, professionalism and passion for our task, we will be able to surf the many different waves. Don't abandon, however challenging it might seem. Fake it till you make it. Fake it till you become it. Let's go on besigging!
Thank you, Analía!