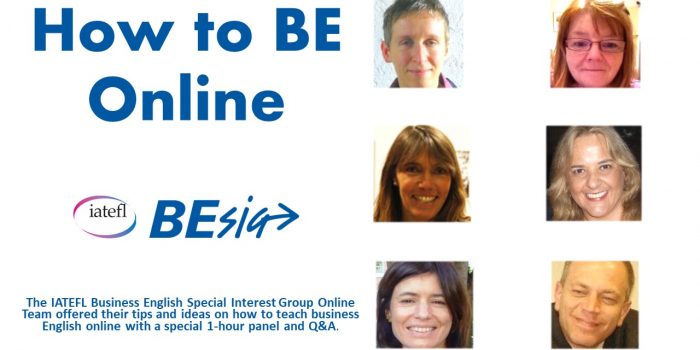 On Thursday, 26 March, the IATEFL BESIG online team conducted an interactive webinar to support our community worldwide.
In a time when teachers all over the world see themselves pushed to teach online, BESIG offered additional support to business English practitioners. This webinar was a practical and interactive discussion on best practices for delivering online training to business English learners.
Dana Poklepovic, one of the BESIG Joint Coordinators, kicked off the webinar with a short message from the committee, after which five practitioners from the BESIG online team shared their tried and tested methods of delivering content online, engaging learners and keeping them motivated. The second part of the webinar was dedicated to a Q&A.
The recording is available to IATEFL BESIG members here.