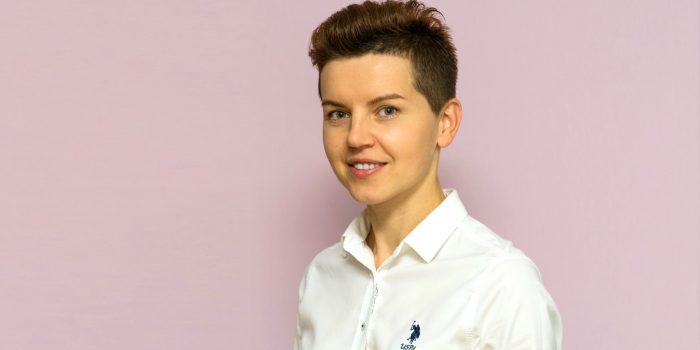 Iryna Mozhova
This week's BESIG member, although relatively new to BESIG, has very diverse experience teaching business English. Read on to discover the BE teaching context of yet another country, Ukraine, and to hear Iryna's top tips on being an ELT manager.
Bio: Iryna is a certified BE trainer and CELTA teacher. For the last 9 years, she has been working as a Manager of the English Language Training Department in a multinational IT company. On top of managerial activities, Iryna has been teaching and training IT professionals for about 13 years. In addition to standard in-class teaching, she runs individual and group soft-skills training sessions online. In addition, Iryna has 15+ years of experience in teaching English for Academic purposes and also General and Business English to students in the tertiary education system.
Link to website: https://www.linkedin.com/in/IrynaMozhova
How long have you been a member of BESIG and why did you first join?
I joined the team in June 2019, so I am quite new to BESIG. I first heard about BESIG from Evan Frendo at the 2nd ELT Forum run in Ukraine by Pearson and also through reading some articles in ELT journals, watching webinars, etc. It was also Maria Szugfil who inspired me to join the motivating and supportive BESIG community. Maria told me a lot about her wonderful experience of being a member of the network, and I realized that I wanted in.
What areas of business English training are you particularly interested in and why?
I work in a multinational company where the vast majority of business communication in English is carried out by non-native speakers who come from different cultural backgrounds. Therefore, I am explicitly interested in the concept of spoken communication in cross-cultural information exchange and how culture is reflected in different communication patterns of various business situations. Since one of our main aims is to help learners develop their communicative and intercultural competence in order to communicate effectively in a multicultural work environment, I think Business English teachers in Ukraine should be aware of the specific approaches and be armed with hands-on tools and methods for teaching Business English as a lingua franca.
What advice would you give a new ELT manager?
For a new or a would-be ELT manager, I would recommend doing some management training, both pre-service and on-the-job, if possible. The pressure of the newly obtained position, especially the time constraints, may make handling the job quite difficult. In most cases, new ELT managers have to learn from what they experienced as a teacher. Everything they do is more or less empirical. Of course, having a good DoS as a model or mentor might help, but nevertheless, specific training would be incredibly beneficial. With a management training course they will comprehensively cover all the areas of ELT management and get an understanding of the existing management systems and how to use them to facilitate the new scope of responsibilities rather than learning by trial and error on the job.
What skills should an in-company ELT manager have?
Being an ELT manager of a corporate English course in a giant company is like running your own outsourcing business. Apart from sound leadership skills necessary for any managerial position, you need to be a great communicator to liaise efficiently between the stakeholders, students, and English teachers. Knowledge of the company structure, its work, products, and services is a must to adjust the program of the courses to the real practical needs of your working students. Since in-company ELT managers are quite often involved in consulting for other departments, they should be trustworthy, highly professional, and aware of the business world. They need to interact not only with the learners but also with the stakeholders who pay for the in-house language training course, which calls for excellent negotiation skills. Honed planning and analytical skills are no less important, as an in-company ELT manager needs to anticipate potential risks on the program and evaluate the training delivery and outcomes.
Is being creative important in a business English context?
Of course, creative skills are of great value. In the 21st century, productivity is not only a matter of machines. The company's success depends on its people and their creativity. Creativity has become the key to productivity. Creative ideas make businesses more competitive. Successful employees need to be well-rounded people. They need active imaginations. Thus, during my business English lessons, I challenge my students to discuss business cases and projects to develop their creativity and sharpen their critical and analytical skills. I have also discovered that as I stimulate communicative tasks it not only helps my students enhance their language proficiency but also raises their team spirit. Their personal success results in improved company productivity.
What is the business English scene in Ukraine like?
Nowadays, the Ukrainian business sphere is undergoing fast-paced development and growth. As more and more investors and stockholders are willing to bring their companies here, international giants are launching new subsidiaries and representative offices in Ukraine and employing the local citizens. To ensure business success, the top management of such companies set high demands for their employees' level of English proficiency.
Business needs, together with modest General English competence of the staff, have created a market for English teaching. Most authorized testing centers in Ukraine address the issue by providing numerous specialized CELTA, DELTA, and similar courses for English teachers. At the same time, the much-needed niche of teaching business English is only beginning to take shape.
What are the challenges of teaching BE at a university as opposed to in-company?
The biggest challenge of teaching pre-service Business English learners is their lack of on-the-job experience. As most of these learners have little or no knowledge of the world of work, I have to teach them business basics along with English, and that's where I find my business experience particularly useful.
Besides, these young adults resemble "digital natives." They have tuned in to the global importance of English and acquired basic skills to lift them above the beginner level, but they don't know the scope nor do they possess the skill-set that their future work might require. I'm finding that if I,don't plan my lessons wisely, their intrinsic motivation may flag. Thus, I firmly believe that setting the right objectives defines the success of BE teaching.
If you would like to be interviewed and featured on the BESIG blog, send an email to Mandy at [email protected].
27th November 2019
MEET A MEMBER is available to IATEFL BESIG members and non-members alike but only features our current members. Another reason to join us and "BE with BESIG."