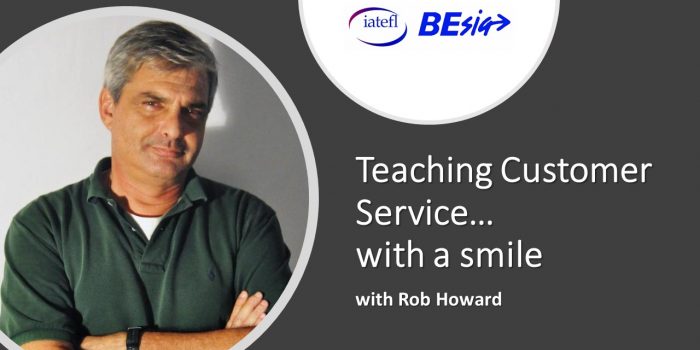 On 3 June, Rob Howard delivered a well-attended webinar on 'Teaching Customer Service … with a smile.'  As a Neurolanguage Coach and an EFL teacher, Rob trains teachers on how to effectively lead their freelance business. He is the founder of EFLtalks, co-founder of the Independent Authors and Publishers Group, and the President of the BRAZ-TESOL BESIG to name but a few of his roles.
Having such an extensive business and teaching experience, Rob combined the best of both worlds and divulged a series of relatable cases illustrating the instances of both highly professional and poor customer service provided by entrepreneurs and companies big and small. He gave specific advice on how we can apply this knowledge in a Business English training context to make it worthwhile for all the parties involved.
The recording is only available to BESIG members. One more reason to join IATEFL BESIG.