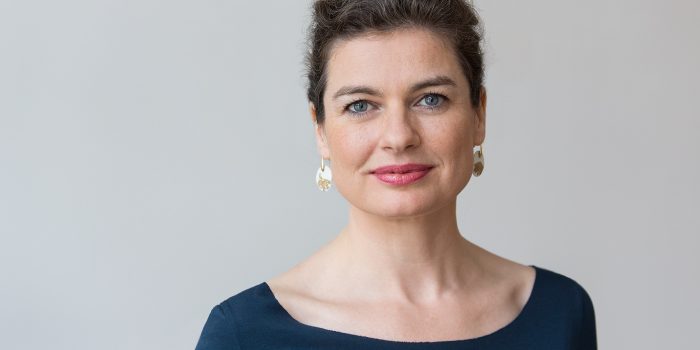 Catherine Lejtenyi
With the coming of a new year, we have the pleasure of meeting yet another BESIG member. In this interview, we learn about Catherine's approach to inciting an intercultural mindset in her business classes and how her father's wise words have had a lasting impact on her.
Bio: As a trilingual, multi-cultural Canadian, Catherine coaches intercultural communication with a focus on developing the international identity in teams and individuals to make them native speakers of English as a lingua franca. With a joy for traveling short and long distances, she has trained as a coach and communicator in Paris and Frankfurt while making Berlin her home in 2006.
What were your main takeaways from this year's BESIG conference?
This was actually my 4th time at the conference and my second time presenting. I got some great insights into online teaching, on marketing ourselves properly according to our worth, and some tips and insights into course and material development. But most of all, what really hit home is that our industry is full of kind and dynamic people with a variety of backgrounds and has a lot to offer, both as trainers and as colleagues.
How do you incorporate intercultural competence training in your classes?
Intercultural communication is one of the core competences I coach and train. I'm an International Coach Federation (ICF) certified systems coach, so I incorporate a lot of coaching methods in my courses to sensitize my clients as to how culture works in communication, and how they can build bridges to others to create truly democratic intercultural relationships.
What are the top skills that business English trainers need nowadays?
Trainers need to be aware of the rapidly changing market thanks to accelerated globalization processes and, of course, the advent of artificial intelligence (AI) and the predominance of digitization in our economies. Also, the way to do business is changing accordingly. That brings in a lot of other competences, including on one hand intercultural communication and English for the digitized world and the new "digital natives", and on the other hand, new marketing and client-acquisition strategies.
Where do you see yourself as a trainer in 10 years?
Coaching has really ignited my passion, and I hope to bring those competences to the global field, helping with communication and "developing the international identity in teams and individuals to make them native speakers of English as a lingua franca" (so runs the motto of my brand).
What do you think companies are looking for when they hire trainers to work in-house?
A lot of times, they themselves don't really know how the communication field has changed in the past couple of decades. So perhaps a better question is: what does the global economy need, and how can we persuade our clients to get on board?  Intercultural competences are coming increasingly to the fore. So, on top of on-going English courses, they can really benefit from workshops and seminars that strengthen intercultural aptitude and confidence in their communication when operating outside of their – linguistic or cultural or personal – comfort zone.
How has the focus of your business English teaching changed or developed over the years?
I have gone from being a competent language trainer to a communication coach, which has made training much more dynamic and holistic. I don't just focus on my client's English, I also coach their communication style for the international stage.
Who (or what) inspires you and your teaching practice?
My father once said: Civilization is based on the contract – meaning the ability to take people at their word, à la "my word is my bond". Once that breaks down, so does civilization. So the importance of good, faithful communication has been with me for a long time. Authenticity and integrity are the core values in my life and work, values that I try to represent in and through the way I teach and coach. That is thanks to my dad!
If you would like to be interviewed and featured on the BESIG blog, send an email to Mandy at [email protected].
Questions by Mandy Welfare
Editing by Mike Canning
21st December 2019
MEET A MEMBER is available to IATEFL BESIG members and non-members alike but only features our current members. Another reason to join us and "BE with BESIG."