3rd IATEFL BESIG Online Symposium
June 22, 2019 @ 11:45 am

-

7:00 pm

UTC+2

Free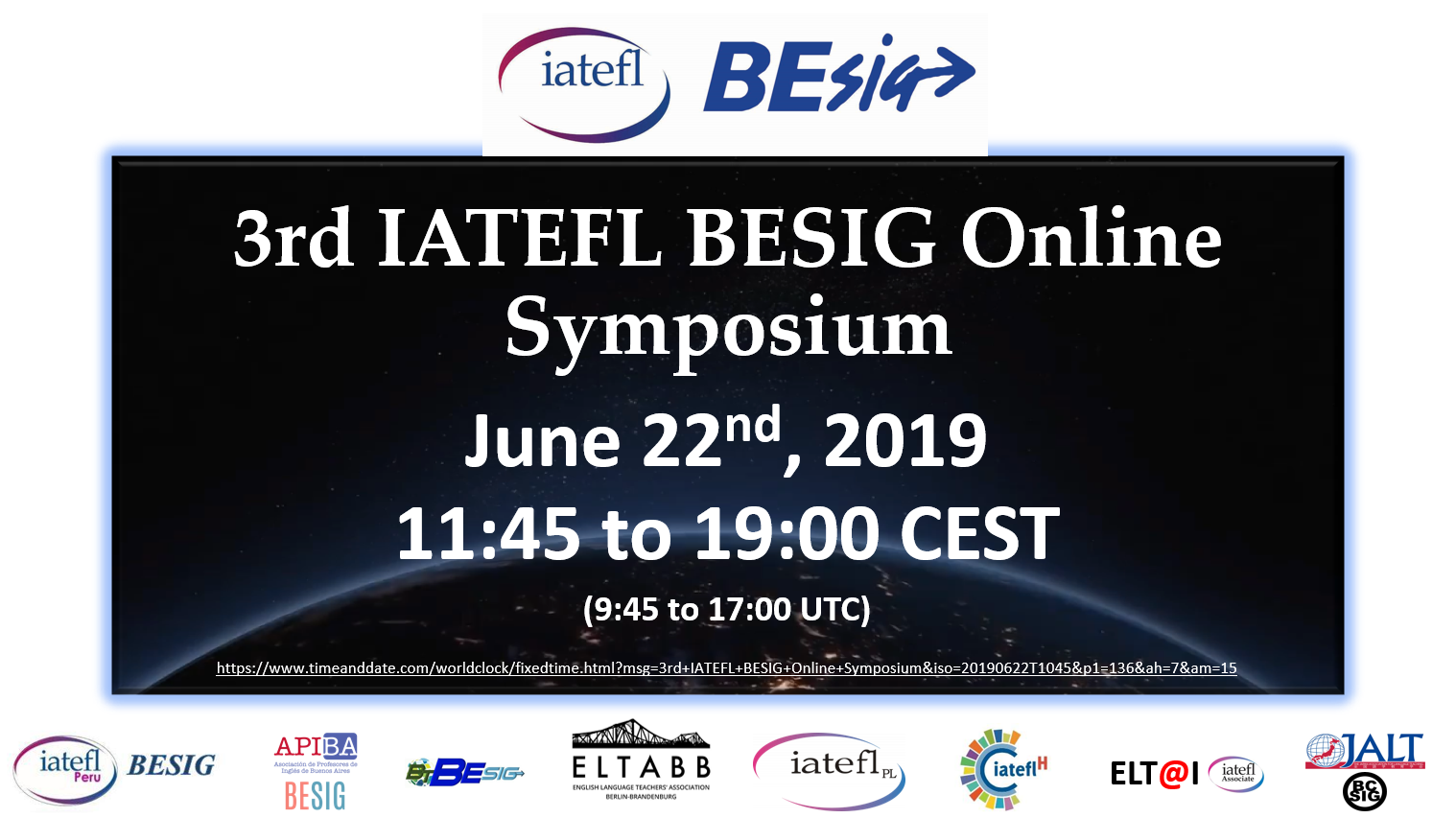 Join us as we travel the world again with the 3rd IATEFL BESIG Online Symposium. The BOT team has come up with an exciting and different idea for this year's event which will work its way across the globe again. This year we will feature JALT BizCom SIG from Japan, [email protected] BESIG from India, the IATEFL Hungary BESIG, IATEFL Poland BESIG, ELTABB from Germany, BRAZ-TESOL BESIG from Brazil, APIBA from Argentina and the IATEFL Peru BESIG as well as a segment from members of the IATEFL BESIG itself. The theme for the symposium will be Future-proofing Business English Teaching inspired by Michael Carrier's keynote presentation last year in Iasi, Romania. Michael himself will be joining us for a segment. Each segment will feature a 15-minute talk on a related subject from a representative from each organization, followed by a 15-minute interactive Swap Shop moderated by another organization member or members. For those of you who have never attended a BESIG Swap Shop, we encourage you to join in as the focus turns to you, the audience, to share your ideas and best practices with the group. This exciting format has been a big hit with our members and has brought to light many incredible ideas for your BE classroom. Be sure to check the website to see the times and schedule for this amazing event.
IMPORTANT NOTE: June 22nd will see time changes at some locations around the world so be sure to check your local time with the link below and set your clocks accordingly.
Check your local time here.
View or download the program here:  3rd Online Symposium Program