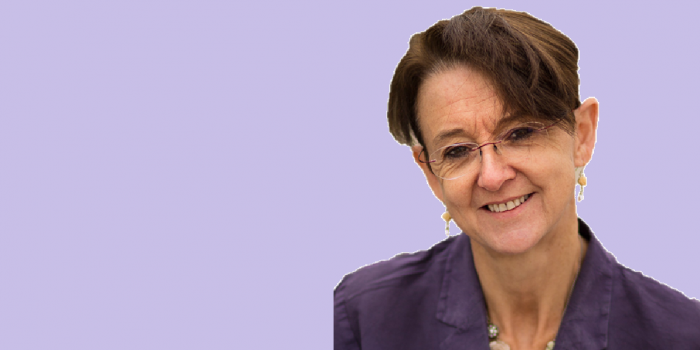 Rachel Appleby
Thanks for joining us for this next Meet a Member interview! This week, we are meeting long-standing IATEFL BESIG member and volunteer, Rachel Appleby, whose varied experience makes for an excellent read. Rachel tells us about how she keeps herself motivated professionally, what draws her back to the IATEFL BESIG conference each year and also about her particular approach to business English.
Bio: Rachel teaches advanced level BE & university students. She is a CELTA trainer and runs various on/offline teacher training courses for British Council & The Consultants-e. She's (co)written a range of student and teachers' books for OUP and Macmillan. She also volunteers for IATEFL BESIG. https://rachelappleby.edublogs.org/
When did you first attend an IATEFL BESIG conference and what draws you back each year?
I've lost track, and it seems (for the best reasons!) like forever, but it was probably the mid '90s, in Budapest or Poznan. It's always been one of my favourite conferences, not least for being able to mix with like-minded colleagues, but also because everyone strives for the best. There's a huge variety of topic areas which IATEFL BESIG covers – not just business issues per se, but traditional teaching approaches in work contexts, as well as new developments in terms of technology for teaching. Additionally, there's always been a focus on how business is changing, and I've always felt we've had active practitioners amongst us who keep their ears to the ground and generously share that too.
Tell us a bit about your background, what you did before getting into business English, and how it has helped your teaching practice.
My career began in the classical music industry and specifically artists' management, working for the likes of Yehudi Menuhin (violin). It was a dream-job come true, as I travelled widely with these musicians, and had glorious top-quality music to listen to. It also taught me a lot about people skills, and when I later moved to Decca / London Records (who famously rejected the Beatles, but not the Rolling Stones) I learnt more about marketing. Overall, this work was invaluable in giving me the confidence to walk into a company and teach English, and be able to ask the right questions about business and office life. It's moons ago, though, and I know that such marketing experience in an online world would be extremely useful now!
How do you keep yourself motivated?
'Variety is the spice of life', and 'a change is as good as a rest' are probably the two mottos which keep me going. I love my work, and have always taught a wide range of groups – level, size, GE/BE, and so on. Becoming a teacher trainer for business and general English opened more doors, and following an MSc from Aston University, and a stint at the British Council in Bratislava, I moved back to Budapest and took a post at ELTE University. This was totally different from my hitherto private language school teaching context, but working on BA and MA courses in this new environment was an educational breath of fresh air for me. I think what motivates me most is when I'm learning too, and I've always claimed that when teaching one:one, I tend to learn more about my students and their work than they do English! I'm now freelance and my work is more varied than ever.
I've also benefited from writing a few articles and reviews for MET and ELTJ (respectively), as well as being on the IATEFL-HU committee many years ago. These 'extra-curricular' activities help put the industry in perspective.
When you made the transition from teacher to writer, what skills helped you the most? What skills helped your teaching practice?
I wouldn't exactly say that I 'moved' from teacher to writer – or teacher to trainer. I like to imagine these as closely overlapping circles in a Venn diagram. I think I'm at my most productive when doing a bit of all three: they mutually benefit each other. I'm a better writer when I can try things out in class, and after running a CELTA course, I reflect far more on what I'm doing in the classroom, and so on. I've been lucky to work with some excellent editors, and if there's one thing I've learnt – relevant to everything I do – it's the adage 'less is more', for example in the spaces left on OUP's Business one:one pages, allowing learners room to think. (I sadly take no credit for the design of this series!)
You specialize in teaching advanced learners. How do they differ from learners with other levels?
I went through a period when most of my classes were beginner or elementary. The progress the students made was amazing, and mostly quite fast. I loved that energy. At advanced levels (C1/C2), I'd be lucky to witness much progress at all, though I'm at pains to point out specifics regularly to my students (increased confidence, fluency, great use of particular phrases, and so on). I love the challenge of addressing 'new' or different language issues which come up (attempting to clarify, e.g. wit, unwittingly, at my wits end, to wit), or – a very recent issue – how to help my student deliver MA lectures via YouTube video.
What is your approach to teaching business English?
Without being too academic, my rationale is always to start with the student(s), and what they want: this entails asking (the right) questions, which means I need to do a bit of research about my students' work and discipline. For me, however, this applies to anyone I'm teaching. I often think of the 'ESP' reference: isn't every student an 'S', a special case? Each person – even if it takes a bit of digging – has a special reason for learning English.
I strive to work with students' own materials and contexts, and 'upgrade' their language and skills. In parallel, however, I also enjoy bringing to life ELT materials in a fairly selective way: after all, there's so much out there; we really don't need to reinvent the wheel every time, and while they may work in specific vocabulary domains, grammar is grammar, and a variety of texts types supports skills development.
What were your highlights of the 2020 annual IATEFL BESIG conference?
Being a volunteer (hosting & moderating sessions) gave me an extra chance to work with an excellent team during the pre-conference get-togethers, and then on the day, liaising with the same committed and supportive professional team was extremely rewarding. That said, all the sessions I attended were very professional and rich with content, and I was impressed with how the whole event had been organised. For the conference to be also recognised in the EVE awards (gender equality) was an added bonus. What a team IATEFL BESIG is!
Questions by Mandy Welfare
Editing by Christopher Chandler
January 23rd 2021
MEET A MEMBER is available to IATEFL BESIG members and non-members alike but only features our current members. Another reason to join us and "BE with BESIG."