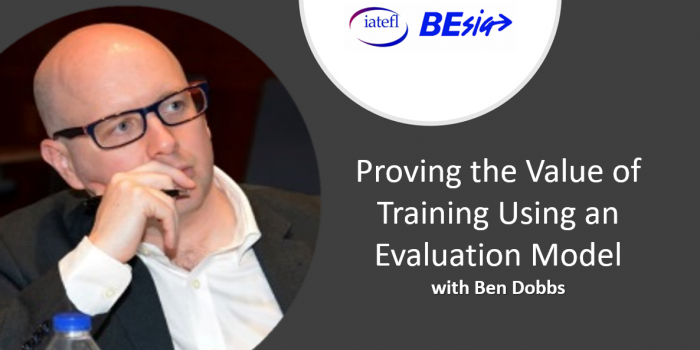 On Sunday, 3 May, the IATEFL BESIG Online Team hosted an insightful webinar delivered by Ben Dobbs.
Demonstrating the value of any training is essential for any and all stakeholders from us as trainer to the participants themselves and those who are sponsoring the training programme. As such, we need to show the value of our training. One highly effective approach to this is a training evaluation model.
This puts forward four levels of training evaluation:
Level 1 – feedback and favourable response
Level 2 – increases in knowledge
Level 3 – changes in behaviour
Level 4 – results achieved
This webinar looked at a training evaluation model from two perspectives: its uses in corporate training as added value for our clients and how it forms an essential part of trainer training.
The recording is available to IATEFL BESIG members here.