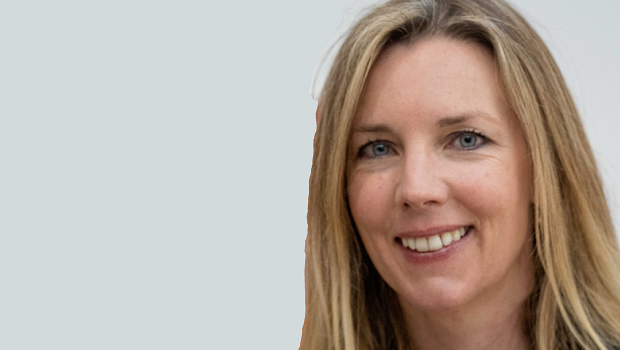 Catherine Aygen
Welcome back to this week's Meet a Member interview. We hope you are all keeping well and healthy! This week, we have the pleasure of meeting Catherine Aygen, a trainer who is based in the Côte d'Azur. Catherine talks about teaching in the perfume industry, the differences between teaching in France to Japan and Singapore, and also about setting up a small business.
Bio: Catherine Aygen runs an international business communication training company on the Côte d'Azur. She has worked for 12 years in France, in grandes écoles and with businesses. Before that, she worked for the British Council in Singapore and Tokyo. She has a Masters in Linguistics and the TESOL diploma. She's currently working on her French accent!
What were your first impressions of BESIG as an organization?
My first real contact with BESIG was at the conference last year in Berlin. I was very impressed with the quality and standard of the talks and it was great to meet so many other professionals working in the field.
What aspects of intercultural training do you include in your business English teaching?
I work with a lot of companies which are either subsidiaries of foreign companies or have a lot of international partners, so intercultural communication is an important part of my work.  People often don't understand why their colleagues in other countries behave the way they do. You can't make generalisations, and understanding the working culture in different global offices is very important. It differs quite significantly, even when each subsidiary is part of one global organisation.
Small things can make a big difference. For example, apologising in France is a huge admission of fault and to be avoided at all costs. However, when a company is working with Japanese clients, they may have to apologise sometimes as a way of smoothing relationships.
Did the niche of teaching people in the perfume industry find you or did you find it?
I moved to Grasse, in the South of France, in 2014, which you might have heard of as the capital of perfume. When I arrived, I knew nothing about the industry and had no idea how many companies work in this field, nearly all of which have some kind of production site in Grasse. The economy of the whole town is based on the flavours & fragrance industry, either producing different kinds of flavour or perfume ingredients, or providing goods to the industry. Since I started working with local companies, I have worked with the whole range of people, from the president to production operators. I have learnt so much, from how natural and synthetic extracts are made to the strategic direction of the industry.
What are the communication needs of people working in the fragrance and flavours industry?
 Most of the big companies are international, with headquarters based outside of France, and even those that are French companies are working globally. The majority of people working in the industry need to communicate with international colleagues, clients and suppliers. Even the production operators need to be able to understand enough English to use the IT systems.
I have a lot of demand for professional communication training, but also for my specialised workshops in presentation skills in English or confident conference calls. I actually find that this is one of the most difficult areas for a lot of people I work with: they have long conference calls with anglophone colleagues and find them tiring and stressful. There is also a big demand for technical language: for example, the production manager needs to be able to do production tours with visitors.
Did you notice any differences in teaching or in student expectations in Japan, Singapore and France?
Japan and France are quite similar in that people have usually gone through a school system that has an emphasis on correct written language rather than being able to communicate orally. In France, there really is a focus in schools on what you have done wrong, which makes having the courage to speak almost impossible! In general, people have the same hesitation about daring to speak English in both countries.
Singapore is totally different as English is an official language and everyone can speak it. When I worked with Singaporeans, the focus was on clear pronunciation and correcting any errors that cause ambiguity, particularly in writing. Singapore is a great example of people communicating successfully in what some people might call "non-standard English".
 Can you tell us what motivated you to set up your own training business?
When I arrived in Grasse, I realised that any job I could find would be really poorly paid with zero recognition for my experience and qualifications. I worked very briefly for the executive education arm of a business school (which paid extremely badly!) and quickly decided to set up my own company. I now outsource some work to other teachers and my aim is to pay them at the top of the market rate and give them opportunities for professional development.
What are the main challenges and rewards with running a small business in France?
It may not surprise you to learn that there are a lot of administrative hurdles to having a training business in France. I have to be officially registered as a training organisation and from the end of next year, we will be audited every 18 months, at a high cost of course!
One advantage is that nearly everybody working in France receives a training budget from the government and companies have to give a certain amount per year to training funding bodies, who then distribute the money. It's complicated to navigate, but easier to sell training when people and companies don't pay for it directly. The system has recently become simpler and individuals can use their training budget to buy training directly from organisations through an app.
All of this comes with a lot of administration…I spend hours on paperwork.
Questions by Mandy Welfare
Editing by Mike Canning
16th May 2020
MEET A MEMBER is available to IATEFL BESIG members and non-members alike but only features our current members. Another reason to join us and "BE with BESIG."