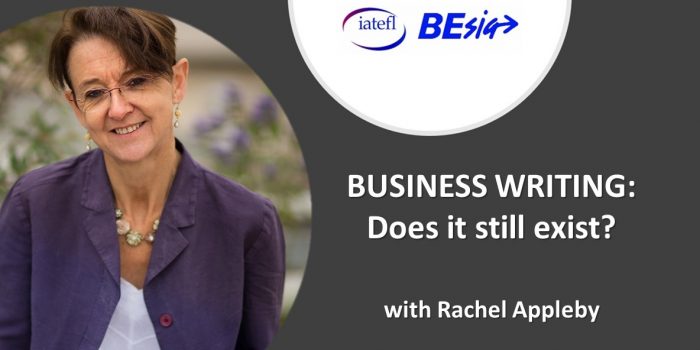 On Sunday, 23 February, the IATEFL BESIG Online Team hosted the February webinar 'BUSINESS WRITING: Does it still exist?' with Rachel Appleby.
Here's what Rachel Appleby said about this topic. 'Every day, we're bombarded with short, direct messages, attention-grabbing posts, abbreviations & emojis, and visuals galore – not just from friends, but from colleagues and for work too. Social media contributes increasingly to work-related content.
So, what does this mean for 'business writing'? What's required now of our learners, and how can we prepare, motivate and help them in class?
This online workshop aims to get you thinking about how you and your students write, and how we can stay on top of the game with clear and concise reader-focused texts.'
The recording is available to IATEFL BESIG members. Another reason to join us today.