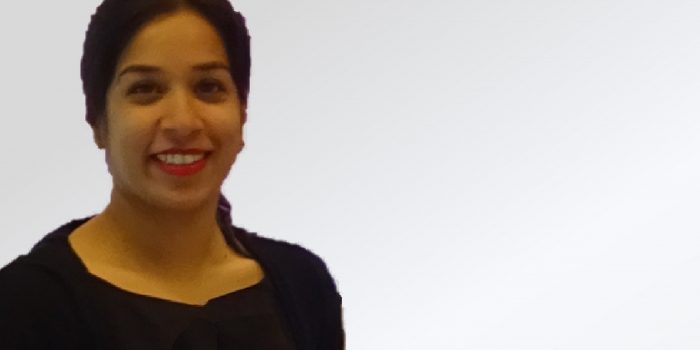 Shweta Paropkari
Thanks for tuning in to this year's third interview. This week, we're happy to get to know more about Shweta and the business English context in Hyderabad, India. Furthermore, she dives into how her professional background supports her teaching practice. Also, read on to find out how Albert Einstein can help us help our business English students.
Bio: I am an ESL exam trainer at Keshav Memorial Institute of Technology, Hyderabad, India and teach undergrads between the ages of 18 to 21. I have a Master's degree in English, a trainer certification in both BEC and IELTS, and have recently completed my certTESOL from The London School of English with Merit. Additionally, I'm a trained Cambridge presenter.
What is the BESIG scene like in Hyderabad, India?
Unfortunately, pretty non-existent. Business English in Hyderabad has started to gain traction in the past few years what with professionals and pre-service learners realizing that it is one of the factors will help bridge the academia-industry gap. However, while there are several centres offering to teach English for Business, there isn't a professional body of business teachers. It was one of the reasons that prompted me to sign up for IATEFL – BESIG.
How has your experience working in finance helped you teach business English?
My work required me to communicate on a daily basis with native speakers. This usually happened over telephone and email. Owing to this experience, I am able to create a realistic learning environment and use authentic material. For instance, for my class titled 'Email Essentials', I created worksheets using examples from emails I'd written during my corporate days (having acquired permissions to do so, of course!). I also reach out to friends and ex-colleagues who are still in business roles for input and to keep abreast of developments/changes in language used and skills required.  And since I attended a number of teleconferences and meetings, I am able to coach students better on the kind of language that is used in such instances.
In your opinion, how can having experience in business help business English teachers in your teaching context?
I feel that having experience in business adds an edge to your teaching. With pre-service students, especially, you are not just teaching language but also business concepts. Someone with experience in business can anticipate problems and questions and prepare for their classes accordingly. Sure, one can argue that you don't necessarily have to have a background in business and can brush up concepts before class. But, a lot of learning happens spontaneously and the fact that you can teach by the way of sharing your experiences with learners definitely makes a difference.
What tips can you give those who are teaching students who feel pressured to speak perfect English?  
I once read a quote by Albert Einstein which said, 'I never teach my pupils, I only attempt to provide the conditions in which they can learn.' That is precisely what I would recommend teachers do – create a safe, non-threatening learning environment – one which boosts the student's self-esteem. Positive reinforcement is a powerful thing. Every little step your student makes towards learning something new has to be praised. The more that students feel good about themselves, the more they will want to learn and the better they will do.
In addition to giving a feel-good factor to learning, teachers should include activities which have learners of varying levels working together – this facilitates peer learning and inculcates in the students the need to learn and no one feels left behind!
What kinds of students do you teach in Keshav Memorial Institute of Technology, Hyderabad? What do they need English for?
My students are undergraduates and they come from both vernacular (i.e. the medium of instructions is not English) and convent-educated (medium of instruction is English) background. Since Keshav Memorial Institute of Technology is what we call an urban college, not only are the students taught in English, but are also expected to have a decent command of the language in order to be able to attend campus lectures. A decent proportion is interested in travelling abroad for their Masters and hence have to take the IELTS/TOEFL and GRE – which again requires them to be well-versed in English.
What advice would you give someone starting out as a business English teacher in India?
In my opinion, every teacher wishing to take up teaching Business English ought to start with a needs-analysis. Business English is a vast field and therefore, understanding what your learners need will help you narrow down the skills to be taught in the classroom. Another thing to bear in mind is the fact that business environment is dynamic – it changes rapidly and may make the information you have out of date! So make sure that you stay on top of the latest developments in the field.
Moreover, try and create authentic content for your lessons. For example, if you are teaching a reading class, try to include articles from newspapers, magazines, trade journals or write-ups from blogs; if you are teaching a class on listening then news, YouTube videos, podcasts etc. are the way to go.  Trust me, not only will your students appreciate it, they will enjoy the classes a lot more for it!
What was the last BESIG event you attended? What were your main takeaways?
Actually, I am new to IATEFL and BESIG – having joined in April 2019. The only BESIG events I attended were the online sessions. However, I enjoy the discussions initiated on Facebook and interacting with a global peer group – I find them both stimulating and informative. In fact, it was the need for this kind of contact which prompted me to sign up for IATEFL and BESIG.
Should I have the opportunity to, I would love to attend a BESIG event in person.
Questions by Mandy Welfare
Editing by Mike Canning
February 1st 2020
MEET A MEMBER is available to IATEFL BESIG members and non-members alike but only features our current members. Another reason to join us and "BE with BESIG."