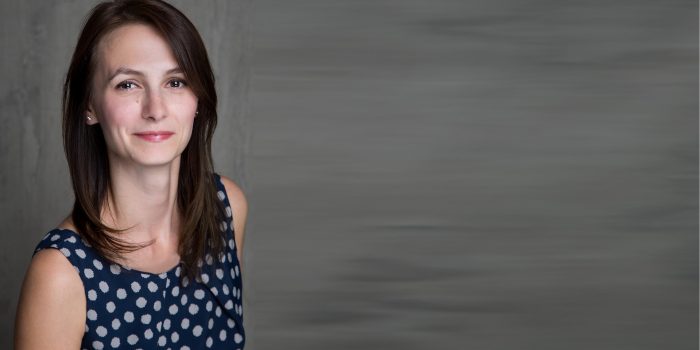 Irina Schmidt
This week, we have the pleasure of meeting one of BESIG's many volunteers. Irina talks about why she started volunteering for BESIG, how she uses her professional skills in her teaching and volunteering, and why more members should get involved as volunteers!
Bio: I was born and raised in Romania, but I left my home country in 2006 and came to Germany to do my BA in Business Administration. After my studies, I started working for a startup in the IT industry.  I led the marketing department there for seven years before starting my own marketing consulting agency, where I now also offer business English training. I live in Germany, in the Heidelberg area, with my husband and my five-year-old son.
Link to website: http://lemonade-marketing.de/ & https://irina-schmidt.com/
Tell us about why you started volunteering for BESIG.
In 2018 I was still new to the business English field and I was looking to network and connect with experts and professionals in this area. That's how I heard about IATFEL. I joined IATEFL and BESIG in 2019 and decided to attend the IATEFL Annual Conference in Liverpool. There, I met Even Frendo and Andreea Nechifor. They told me about the BESIG Annual Conference that was coming up in Berlin in October 2019. I had read that BESIG was looking for volunteers and I asked if there was anything I could do to help in terms of marketing, that being my area of expertise. We ended up devising an email marketing campaign for the BESIG Annual Conference.
So why did I start volunteering for BESIG? As I said, I was looking to network and meet other business English teaching professionals and I think conferences are a great place to do that, especially small, targeted ones like the BESIG Annual Conference. I figured if there was anything I could do and any way I could use my experience in marketing to support this conference, then I would love to do so. That would benefit not only me, but also the whole BESIG community.
How is English for marketing different from business English?
To be honest, I don't really teach English for marketing, but rather business English. Most of my students are actually professionals in the IT industry. Some of them are technical consultants or developers, some are in sales and pre-sales, and others are management assistants. My sessions mainly focus on communication and soft skills required in the workplace. So, we do a lot of role-plays around negotiations, presentations, escalation meetings, debates, etc.
How would you set up a course for marketing professionals?
The first thing I would want to know from my students would be, just like for any other course, what they are looking to learn from the course. Are they looking to improve their English to work better as a team, communicate better with customers, create better marketing material in English, etc.? I would devise the course around the skills that are important for their jobs, e.g., communication, presentations, material creation, etc. Additionally, I would try to incorporate as much marketing vocabulary as possible into the course activities. One activity I use to reinforce marketing vocabulary is to have students prepare and deliver presentations around marketing processes, lifecycles, etc. and basically 'teach' me about marketing. I also use this activity with my current IT students to reinforce IT terminology.
What are the main areas of improvement your business English student wish to focus on?  
Most of my students work in the IT industry where English is their lingua franca. This means that they actually do speak English on a daily basis, but they are looking to become more fluent and to build their confidence when using the English language. Some get stuck whenever they make a mistake or whenever they don't know a word. So we do a lot of fluency activities in class to make sure that they develop strategies for dealing with these types of situations and are able to communicate their message despite potential grammatical or lexis inaccuracies. Some of my students also struggle when it comes to listening to other non-native English language speakers. So I also build in listening comprehension exercises featuring various "non-native accents", with the goal of helping students develop listening strategies that support them whenever they miss a word or even a full sentence, like deducing from context or asking for repetition.
How do you keep up to date on the latest business trends and topics (relating to your students or in general)?
Well, I do a lot of research and competition review and I attend webinars and conferences as part of my marketing job.  These keep me up to date with trends in the IT industry through my marketing customers. I am also an avid reader of Wired® magazine, which is a must-read if you are interested in technology trends, but which also focuses on how emerging technologies affect culture, the economy, and politics. My business English students are, of course, also a great source of information. As far as keeping up to date with teaching trends is concerned, I read the English Teaching Professional magazine and I try to attend the BESIG webinars which so far have been very interesting and helpful.
What prompted your career in business English teaching?
I actually studied Business Administration and after my studies, I started working for a startup in the IT industry where I led the marketing department for seven years before starting my own marketing consulting agency. As part of my job I also write copy in English and two years ago I was asked by one of my customers to prepare a workshop on how to present in English for his employees. This is how I got into teaching business English. I eventually also did my CELTA and now I split my time between marketing and business English.
Why should business English teachers volunteer for BESIG?
I think the BESIG community is really an amazing thing, and the events, webinars, and publications that we all benefit from can only come to be through the work of our volunteers. So all those who want to continue networking, exchanging ideas, and learning from other like-minded professionals should consider volunteering their time and talents, to make sure that BESIG will continue for years to come.
There are different areas in the BESIG team where you can apply your skills.  We could use help in designing the newsletter, organising events, and promoting scholarships, to mention a few. If you are interested in volunteering for BESIG, send an email to: [email protected]
Questions by Mandy Welfare
Editing by Mike Canning
February 15th 2020
MEET A MEMBER is available to IATEFL BESIG members and non-members alike but only features our current members. Another reason to join us and "BE with BESIG."