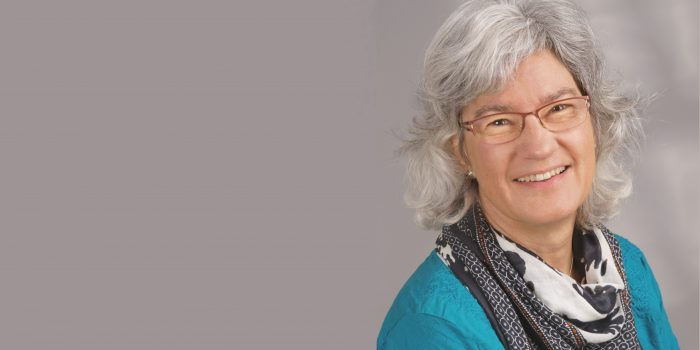 Chris Stanzer
We all love receiving and reading the BESIG newsletter, well this week, we have the pleasure of meeting a former newsletter editor, Chris Stanzer. Find out what goes on behind the scenes when producing the newsletter and also how teaching in Nigeria, Germany and Bulgaria influenced Chris' communication and teaching style.
Chris Stanzer, a past editor of BESIG's newsletter, came to ELT via being an art editor at a well-known educational publisher and a lecturer in the art department of a teachers training college in Nigeria. After many years in Germany where she taught business English in companies, she is now semi-retired in Bulgaria.
What did you most enjoy about editing BESIG's Business Issues?
I loved planning each issue and derived enormous satisfaction each time the contents came together, like finishing a jigsaw puzzle. Being quite a shy person, the editor position gave me the perfect excuse to approach people, strike up a conversation and ask them about their work. I enjoyed this contact with other BESIG members and the feeling of belonging which it gave me.
What makes a good teaching association newsletter?
The main focus of a teaching association's newsletter is to keep its members up-to-date with any changes to the association and to inform its members about the association's activities both as a record and for the benefit of those who can't attend. As IATEFL BESIG is an international SIG, I also tried to cover the activities of other BESIGs around the world.
Apart from that, if there is still room for articles of interest to members, this is a bonus. I was lucky in that in my time as editor, I was able to publish many articles from members of the SIG.
Where in the world have you taught business English?
I started out as a trainer of art teachers in Nigeria, followed by teaching general English in Saudi Arabia. On moving to Germany, I continued with this, eventually doing the CertIBET, joining BESIG and working in companies. After moving to Bulgaria, I continued teaching employees of a German company by telephone, but that has now come to an end.
How has living in different countries influenced your training?
Living in different countries and trying to communicate with a few words and gestures has certainly affected the way I speak and helped me to grade my speech according to the level of English of the learner. This has also given me an awareness of some of the difficulties language learners experience, and an insight into different customs and cultures.
What did you study and how did it help you as a trainer?
I originally studied Fine Art, predominately sculpture and printmaking. This was followed some time later by another degree in Art History. The latter gave me a love of research and attention to detail, acknowledging references and illustrations etc., which fed into producing the newsletter. In turn, editing the newsletter contributed to my personal development, as each new thing I learnt from sourcing articles for the newsletter fed into my training.
You recently relocated to Bulgaria, how is the BE scene there?
I'm afraid I can't really answer this yet. Bulgaria has an active Teachers' Association (BETA) which holds a conference every year. My impression so far is that some members teach BE in universities, but most other BE teachers are not members and probably work on their own.
Having lived in many different cultures, what tips would you give a business English trainer looking to relocate?
My most important tip for someone looking to relocate is to decide whether they want to teach face-to-face or remotely. Obviously the latter requires a good internet connection and the former a location where there are enough businesses which might need an English trainer. In both cases, I would advise them to cultivate their PLN (Personal Learning Network) beforehand as it can be very lonely starting over in a new location and with a supportive PLN, there is always help and advice on hand.
If you would like to be interviewed and featured on the BESIG blog, send an email to Mandy at [email protected].
Questions and editing by Mandy Welfare
5th October 2019
MEET A MEMBER is available to IATEFL BESIG members and non-members alike but only features our current members. Another reason to join us and "BE with BESIG."