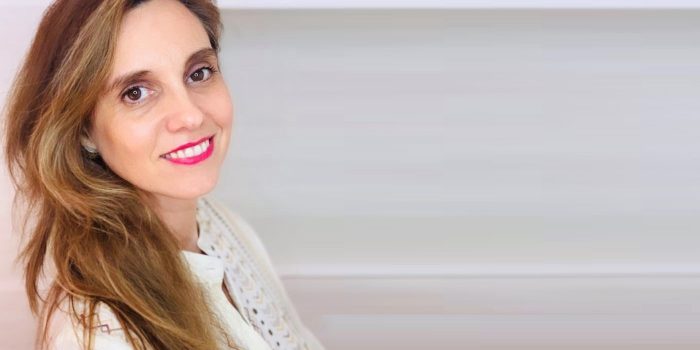 Karina Neira
Mindfulness is a hot buzz word which has got many business English teachers intrigued about how it can be incorporated into their teaching practice. This week's interviewee, Karina Neira, relates her experience using mindfulness in the classroom, talks about her first IATEFL conference and also relays her vast experience teaching pronunciation. Curious yet? Read on to find out more!
Karina Neira is a graduate English Teacher based in Buenos Aires, Argentina. Managing Director at Warwick Consultancy and Business English Mentoring. Former Phonetics and Laboratory Practice Lecturer at Teacher Training College. Mindfulness Instructor specialized in Education from The Academy for Mindful Teaching. She has coordinated APIBA Mindfulness SIG for 3 years.
What is a mindfulness instructor and how did you get interested in Mindfulness in BE? What benefits does this approach have?
First, I would like to clarify the meaning of "mindfulness" because since it has become so popular worldwide, the word mindfulness is being used in many different ways. Mindfulness is a powerful practice that enables us to pay attention to and become aware of what is happening in our mind and body in the present moment, coming from a place of kindness and curiosity. It is a secular meditation practice taught in mainstream settings to help people with physical and mental health problems.
A mindfulness instructor is a specially trained professional who facilitates mindfulness-based stress reduction programmes, originally developed by Dr. Jon Kabat Zinn 40 years ago. Teaching mindfulness requires specific skills and ongoing training, which goes beyond teaching breathing exercises. It's a way of life.
Over the years, as I continued to cultivate my mindfulness practice, I noticed that the more connected I felt with myself, the more attuned to my learners' needs I was. In general, learners came to class completely disconnected and overwhelmed by their heavy workloads, utterly unable to take in anything from the class. So, I made up my mind to include some mindful awareness exercises to help them root themselves in the present moment, reflect on their emotional states and create a moment to pause and start our sessions in a more focused and balanced state.
Your first field of expertise was Phonology at Teacher Training College (TTC). Why did you like that area?
I taught Phonetics and Laboratory Practice at TTC for ten years. Even as a young English learner, I was very keen on pronunciation. So, after graduation, it seemed like the most natural decision to want to specialize in the field which I had always loved and felt so passionate about. Why did I like it? Honestly, I think it was all about the challenge involved in improving my pronunciation as a 'non-native' speaker of English.
How did you go about teaching Phonology in Early Teacher Education Programmes? How has this helped you as a BE trainer?
In 2002, when I started teaching Laboratory Practice to 2nd and 4th year students at TTC, the methodology used was quite conventional, even monotonous and boring – Teacher trainees would read a text aloud and the Phonetics teacher would correct sounds and intonation patterns. To a certain extent, it seemed very mechanical and not very effective since students were unable to produce sounds and intonation organically in spontaneous speech. My approach included more communicative strategies where they could develop self-correction skills to train themselves for their future teaching careers. With my 4th year students, I also incorporated drama and storytelling techniques and later public speaking training.
My experience at TTC has taught me a lot about individual learning processes and how to find creative ways to cater to students' needs.
Do you find teaching phonetic symbols to in-company students useful? Do you have any tips on how to do this successfully?
My approach to teaching pronunciation to in-company learners is integration. Pronunciation can easily be taught alongside other language areas and skills. In my BE sessions, I always have a copy of Adrian Underhill's phonemic chart (as a sort of guide for learners) as well as some little mirrors and bands I use to train their proprioception. However, I believe it's essential to consider our learners' pronunciation goals. Are they seeking to achieve intelligibility, or do they want to go beyond intelligibility and create impact and more credibility? For instance, I have delivered many accent reduction programmes at call centers where my learners' goal was to communicate with clarity in order to do their jobs in English more effectively. So, there is no "one size fits all" approach to teaching pronunciation, only catering to what students really need and using strategies and methods accordingly.
How do you help students alleviate stress and anxiety when learning business English?
I create a very friendly atmosphere where they can feel safe and not threatened or judged. I carry out an inquiry-based approach where they reflect on what they perceive are their communication limitations and how they feel about them. In most cases, their so-called limitations or weaknesses are fueled by debilitative beliefs that hinder learning and performance, so I help them work on the beliefs that trigger anxiety and distress to take control of their own learning and thus facilitate learning.
Having taught for over 20 years, have you seen any commonalities amongst the needs of business English students?
Yes, indeed! Over the years, one commonality amongst the needs of my business English students has been to accelerate language learning as much as they could, especially at the A1 or A2 levels. They are all eager to learn fast but at the same time their workload is so heavy they cannot commit to coming to class regularly, and although they might be highly motivated, they get easily frustrated at realizing they are not making progress as quickly as they wish. Learning a foreign language is a process that can be optimized, of course, but still requires patience, discipline and lots of practice.
What was something you learned at the last BESIG conference or session you attended?
This year it was my first time at IATEFL, and I was honored to have the opportunity to present at the BESIG showcase as well! It was a dream come true! Besides, I had the pleasure to attend the pre-conference event organized by BESIG and TTEdSIG, which I extremely enjoyed since I could network with business English trainers from all over the world, share teaching experiences and build knowledge together. I learnt a lot about models of communication across cultures and, about giving feedback effectively. It was a very enriching and inspiring event.
If you would like to be interviewed and featured on the BESIG blog, send an email to Mandy at [email protected].
Questions and editing by Mandy Welfare
21st September 2019
MEET A MEMBER is available to IATEFL BESIG members and non-members alike but only features our current members. Another reason to join us and "BE with BESIG."