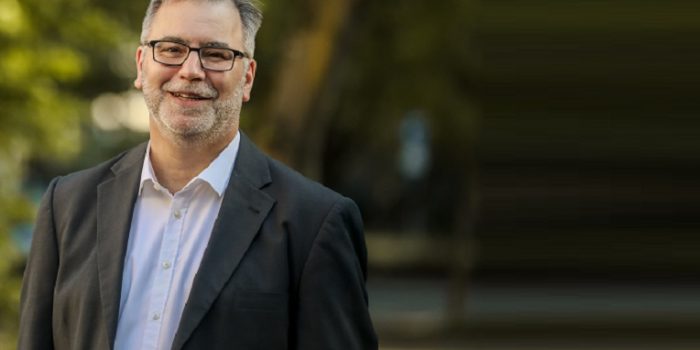 Timothy Phillips
With only 4 more weekends remaining until the 33rd annual BESIG conference, let's meet a member who has been involved in business English training and publishing since BESIG was a child. Tim Phillips has worn different hats throughout his career, so we're so pleased he shared his thoughts, experiences and ideas with us. Read on to find out more! 
Bio: Based in Germany, Tim has worked over 30 years in training and commercial roles. In the 1990s he co-developed an early in-company Business English e-learning program. He has promoted quality language training standards to corporates and recently represented a global ELT publisher. He continues to support innovative ELT projects and works as a business coach. www.performing-internationally.com 
How do you get the most out of your BESIG membership?
The annual conference has always been the key event for me. I started attending it in the early 90s, I think Wiesbaden was my first in 1994 and since then I've got to meet a wide range of interesting and highly engaged people and personalities in the Business English world. Even though it's online this year, it'll still be a thrill to meet old friends and see new faces. For me it's an essential event which enables participants to learn from everyone involved about where the Business English profession currently finds itself and where it sees itself going next: two big questions for this year. 
How does the experience of attending a BESIG conference differ being a publishing rep and an attendee?
There's a huge difference! As a rep I represented a global publisher whose prime purpose at the conference is to ensure that as many participants as possible are aware of their educational vision, titles and resources. So networking is principally about listening to participants' needs and informing them about the publisher's program.
As an attendee I am independent and not accountable to a commercial employer. I can therefore attend sessions and voice opinion without that possibly being interpreted as the standpoint of a commercial organization or of a hidden agenda. 
Tell us about a skill you worked on during the Covid-19 lockdown.
I'd already undergone training as a coach in the fundamentals of solution-focused coaching which has its roots in a highly pragmatic approach to personal development. A fellow BESIG member, actually, recommended I look at the REACH Method which is research-based and helps business leaders overcome their inner roadblocks and move beyond their comfort zone. So, I got qualified in this method via a virtual course.
I am sure many BE trainers have experienced business clients who are highly competent in English and yet who still feel have butterflies when they have to perform in front of their colleagues or in public.  So step-by-step (rather than a big leap) REACH supports them in developing their self-confidence. Interestingly, the coaching program is accompanied by online modules e.g. for professional networking, giving feedback etc., situations we often practice in a language context anyhow.
What have been the most exciting developments in business English over your career? And, which developments have been anti-climactic?
I was really excited about the early online development I was involved in in the mid-90s and which we sold to larger companies in the early 2000s. For the CATS project, we developed over 500 interactive modules which were equivalent to 2,000 printed pages of A4! Based on their results in an online diagnostic test, the system recommended modules to individual learners. Adults have a complex learning history, so why spend valuable time on stuff you know already? Time with the trainer would then focus on production and interaction.
But it proved terribly anti-climactic as the corporate learning world and, quite honestly, much of the Business English world were not ready for such an approach: online content for self-study so face-to-face training concentrated on productive language. Flipped learning as a concept came much later. And yet look where we are now!
What advice would you give trainers who want to establish a Start-Up?
These are challenging times, but my initial advice would always be: make really sure that your heart is in it and that you have the full support of those closest to you. 
Here are 5 practical steps I'd recommend:
Watch the famous

TEDx Talk by Simon Sinek

on

Why

and read his books. 

Then be razor-sharp on the

value and benefit

you are going to bring to

Whom exactly

.

Now define the

What

and

How

. 

How will you market and

sell

yourself? If you don't want to sell yourself, you might want to seriously rethink your venture.

Do the

financial maths

. Be

brutally honest

about

costs.

How long will it take to make

sales

and break even?
I'm currently helping with an idea in Legal English for The Legal English Professional, so despite everything, happily people still want to experiment!
You've given presentations on resilience. How can business English trainers be more resilient? Is it something we should be incorporating into our training?
There's a great quote from Samuel Koch who broke his back during a stunt on a famous TV show in Germany: "If it hurts, it's alive!" Sometimes learning, training, the economic environment like now, can really hurt and hurt some of us more than others. There are practical ways of dealing with this situation and above all seek professional help if you feel you need it. There's absolutely nothing to be ashamed of. 
Unless they've taken a specialist course, Business English trainers are not qualified in resilience training. Most of us have however been through challenging, possibly distressful times, and learnt from them. It's worth reflecting on how you managed: which inner resources and attitude helped you through – a technique you may wish to support your learners if they are, for example, challenged by work situations when using English.
In your opinion, what will our clients' future communication needs look like and how can we address them?
The world of work has changed dramatically in the last 6 months. I do believe this hybrid state of more virtual and less frequent in-person interaction is here to stay. So, logically, our clients are faced with communication challenges influenced by increased use of technology, more distant and less in-person interaction, working more intensively as virtual multinational team players and leaders, and increasingly stressful demands on their overall agility.
I question the appropriacy of Business English trainer as a future label. Nevertheless, for this profession to survive we need to picture and project ourselves with much more confidence as hybrid trainers and coaches in developing behavioural, intercultural and language skills in both virtual and face-to-face environments, fully aware that our linguistic contribution is an integrative part of the other two main competencies, and not necessarily our principal training skill.
*Please note only current BESIG members are eligible to be interviewed and everyone has the right to refuse to be interviewed.
Questions and editing by Mandy Welfare
17th October 2020
MEET A MEMBER is available to IATEFL BESIG members and non-members alike but only features our current members. Another reason to join us and "BE with BESIG."