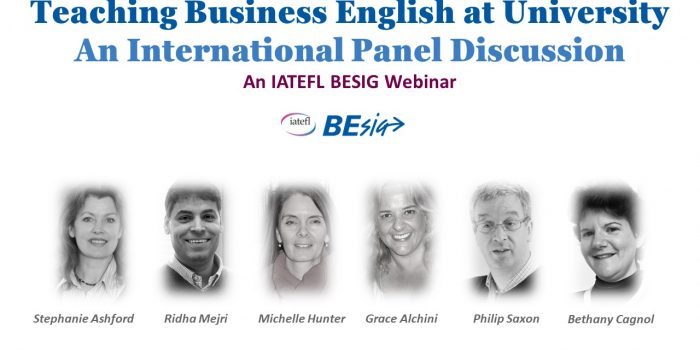 On 21 May the IATEFL BESIG team held an international panel discussion on teaching business English at university with Stephanie Ashford, Bethany Cagnol, Philip Saxon, Grace Alchini, Ridha Mejri, and Michelle Hunter.
Six experienced BE practitioners working in 4 different countries unpacked where academic and non-academic BE teaching intersect. Questions relating to adapting to university organisational requirements, large group class management and exam setting were addressed.
If you have ever considered transferring or extending your BE training skills to academic teaching, this webinar could help clarify what is important to know before signing up. Or if you are currently employed as a BE university teacher (BEUT), join in the discussion. It would be great to hear your views and experiences.
The recording is available to IATEFL BESIG members here.