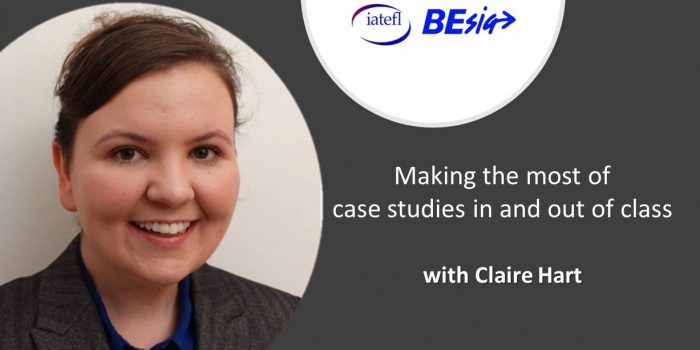 On Sunday, 11 August, the IATEFL BESIG team was happy to welcome everyone to the webinar on case studies with Claire Hart
We all feel that we should be using case studies with our business English learners, but we aren't always sure how to do that. In this webinar, Claire Hart shared how to select useful case studies and how to use them to generate meaningful communication opportunities.
The recording is available to IATEFL BESIG members only. Another reason to join us today.