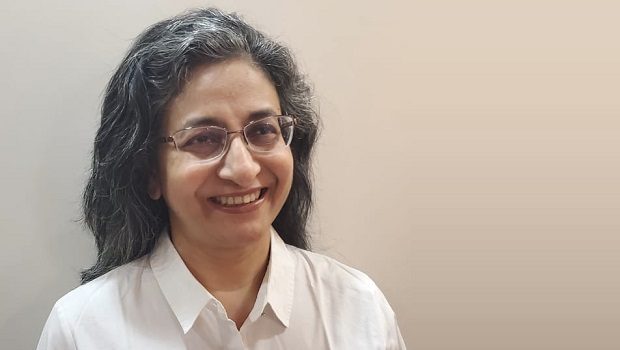 Dolon Gupta
Welcome to our next interview with our next BESIG member. Dolon shares her experiences teaching English to people who already work in a very multi-lingual setting. She will also tell us about some of the specifics of business English in Mumbai, including why business English students are not actually "students". Read on to find out why!
Bio: I am a consultant specializing in Articulation in English, Intercultural Communication & Management, Acquisition of Natural Languages and Soft Skills with experience in academic institutes and corporate houses. I've worked on integration projects of multilingual and multi-cultural teams across countries in Latin America, North America, Europe, Middle East and Asia.
What motivated you to join BESIG?
I first attended a BESIG conference in Munich in 2016. The people I met were motivated, bubbling with enthusiasm, ready to share and include. And as for the talks, presentations and workshops, I came away from each with new learnings and food for thought. I was pleasantly surprised to see the level of interest in the Indian market. Over the years, the interest has matured to engagement.
As a matter of fact, I was still not a member of IATEFL when I attended the conference. But after returning, the first thing I did was to get a membership. As someone based out of India, joining BESIG, I would like to do my small bit of bringing India and the world closer together in the field of business English.
You work as a consultant in the field of communication and culture. What does that entail?
I have worked as an in-house trainer at Tata Consultancy Services, where my primary task was providing training solutions to enhance collaboration and productivity of a 400,000+ workforce comprising 100+ nationalities and languages. It involved envisioning an overall strategy for language and culture in the organization, developing multi-level, scalable solutions, and enabling delivery of uniform, standardized quality of training across the globe.
As an independent consultant, one needs to be more flexible as organizational visions and requirements differ. One needs to cater to specific needs of varying types of companies. One may need to create material, design and deliver courses, create curricula, advise or provide a combination of these services.
Who are your students and what is the most common point they wish to improve?
Organizations in India prefer using the terms 'participant' or 'trainees' rather than 'students' – a term reserved for academics. The stated requirement, most often, is improvement of speaking skills. This is what everyone, across the board, wishes to improve. Pronunciation, accent, speed and intonation can be issues due to mother-tongue influence. Synthesizing information, framing and delivering are also issues.
However, when drilled down further, I feel the most common theme is miscommunication while interacting across cultures. The challenge, in my opinion, is more intercultural communication than speaking skills. Offense is taken when no offense was meant. The gap often appears to be a lack of understanding of cultural mindsets rather than clear speech with good pronunciation.
What are the top three things to keep in mind when communicating in a multicultural, multilingual environment?
First and foremost, trust. Time and effort need to be invested in building trust. It's absolutely critical for collaboration and productivity in geographically distributed teams.
Next, respect. However different the other person may be – in role, seniority, language, personality, background, culture – respect is essential to build healthy work relationships and bring out the best.
And last and probably the most important – connect. There is another human being with identical human emotions on the other side. Just some triggers may vary. Connect with a fellow human.
Do you believe intercultural competence can be measured?
There are many well-researched tools in the market to measure intercultural competence. Yet, in a vast field like human behaviour, it is difficult to be accurate. Variables like immediate triggers, specific contexts, and interpersonal dynamics can result in a person behaving differently from results the assessments throw up. Research is being conducted on neurosciences, neuroplasticity, and rewiring the brain, which is leading to paradigm shifts in intercultural studies. The day is not far away when intercultural competence will not only get measured with precision, but potential behaviour will also be predicted far more accurately.
You are based in Mumbai. How multicultural and multilingual is the business sector there?
Mumbai is the richest and most populous city of India. As the financial capital, it attracts people from across the world as well as all parts of India. It has a large expat community with the largest number of expats at CXO levels compared to any other city in India. English is the primary language of communication for business.
Of the sixteen major Indian languages spoken in Mumbai, three are used for business. Marathi, the local language of Mumbai, is used mainly in the government sector. Gujarati is used by small and medium business enterprises thanks to a thriving Gujarati community of entrepreneurs. Hindi, the national language of India, is also used. As for culture, Mumbai accommodates many. The business-like, non-interfering and cosmopolitan nature of the city allows multiple cultural styles to co-exist.
You work in curriculum design. How has new technology affected curriculum design?
Learner autonomy has received a boost thanks to technology. Hence, the main point one needs to keep in mind is to build comprehensive, flexible, adaptive curriculum structures so that learners can exercise full autonomy while personalizing content and pace of learning.
Technology makes it possible to build scalable, standardized products accessible from anywhere in the world. In the process, curricula now respond to a very different set of learning needs, leading to a shift in content type, content format, mode of delivery and engagement methods.
I have experienced the transition from textbook-based curriculum to that on a digital platform. The journey has been fascinating.
Questions by Mandy Welfare
Editing by Mike Canning
15th June 2020
MEET A MEMBER is available to IATEFL BESIG members and non-members alike but only features our current members. Another reason to join us and "BE with BESIG."