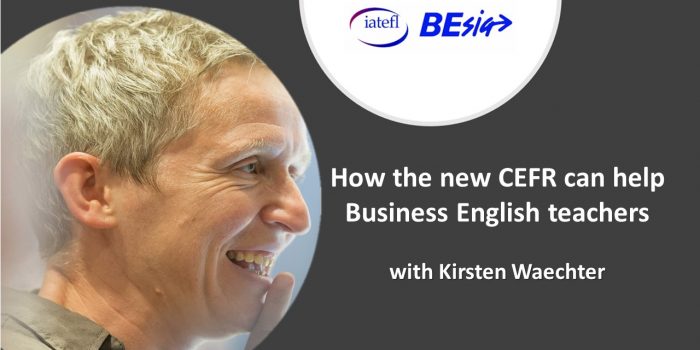 On Sunday, 8 September, the IATEFL BESIG Online Team was delighted to host the webinar "How the new CEFR can help Business English teachers" with Kirsten Waechter.
In this webinar, Kirsten Waechter took a closer look at some new features of the revised CEFR framework for language learning and together with the participants explored to what extent it could help BE teachers in their job. The new CEFR now reflects skills and competence in a lot more detail, allowing for better descriptions of competence and skills. Its new categories include intercultural skills, mediation and a closer look at functions of interaction and production, for example in correspondence or teamwork. The extended skills descriptions can be extremely useful when designing a course or setting goals for our learners to achieve and revising whether the goals have been achieved.
This webinar focused on the categories of mediation and intercultural communication to demonstrate how the new descriptors can help us in our work.
The recording is available to IATEFL BESIG members only. Another reason to join us today.