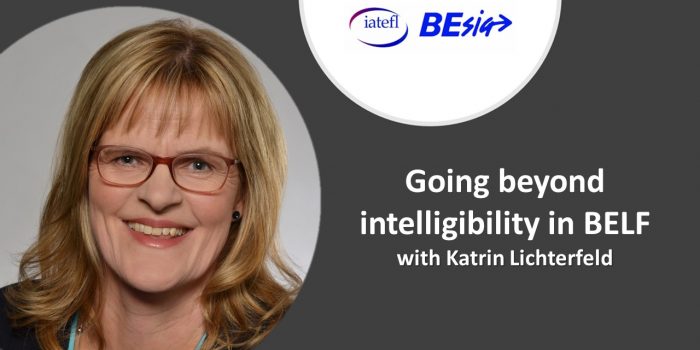 On Sunday, 3 February, the IATEFL BESIG Online Team held another well-attended webinar 'Going beyond intelligibility in BELF' with Katrin Lichterfeld, who was one of the keynote speakers at the IATEFL BESIG Annual Conference in Iasi in November 2018.
Katrin Lichterfeld spoke about the meaning of Business English as a Lingua Franca for our training, how to define learners' needs in terms of pronunciation and different accents. She also looked closely at the new CEFR Companion Volume and what it can offer the business English professionals.
Having equipped the participants with the tools to adopt the BELF approach, Katrin Lichterfeld shared her further ideas during a brief Q&A session.
The recording is only available to IATEFL BESIG members. Another reason to join us today.