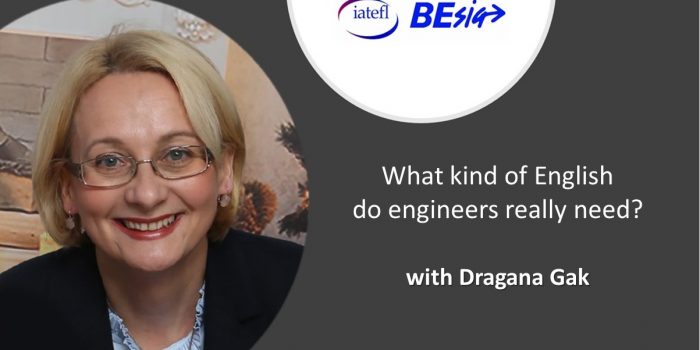 If you ask engineers to describe their jobs, it is very likely that you will get an answer like this: "It is a creative job which involves working on a variety of projects, solving problems, understanding and explaining processes." However, it also means to be involved in business-related activities such as presenting, taking part in meetings, negotiating, writing emails and reports, etc. In fact, for the majority of engineers, these two seemingly different career aspects intertwine and require engineers to be managers, business-people and entrepreneurs as well.
For us, language teachers, this poses a particular challenge. How to be prepared for both, the profession-related and business-related language? How to recognize and meet all the needs our learners/clients might have in such a complex working environment? How does all this reflect the design of courses, materials, and activities?
In this webinar, Dragana Gak explored different roles engineers have nowadays and looked at ideas for making engaging activities and ultimately successful ESP/Business English course for engineers.
The recording is available to IATEFL BESIG members only. Another reason to join us today.