In addition to our face-to-face events, which take place throughout the year, IATEFL BESIG is very active online, organizing a full programme of webinars and other online events on a wide range of topics every year. In an effort to reach as wide an audience as possible, and to fulfil IATEFL's charitable mandate, these events are open and free to everyone.
The events are organised by the BESIG Online Team (BOT), often in partnership with other teaching associations from around the world.
Upcoming and recent events are listed below. An archive of past online events will be available soon.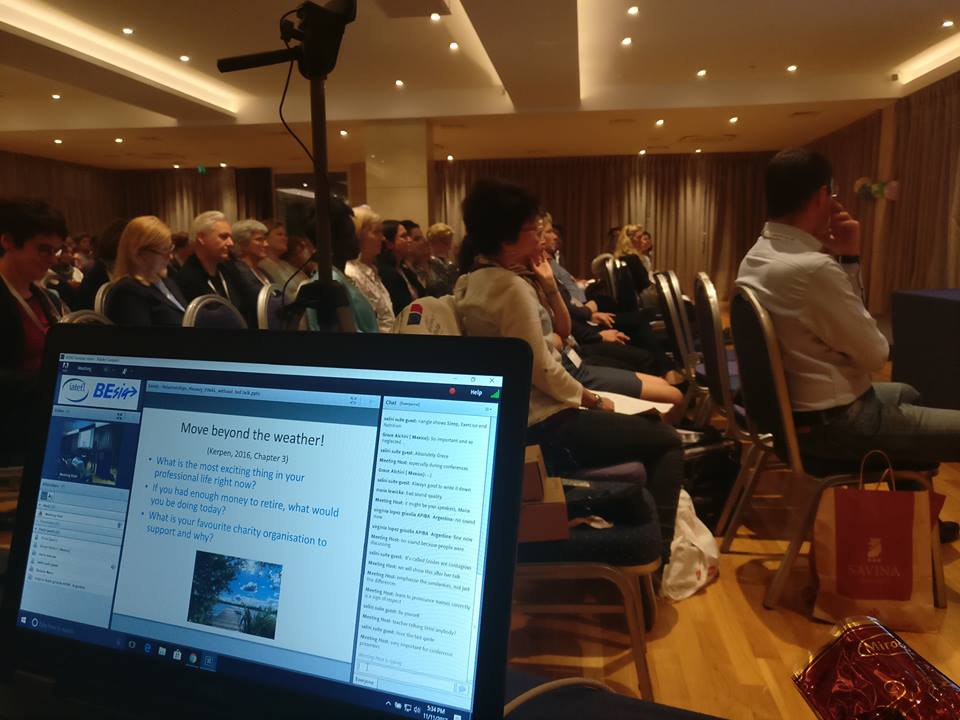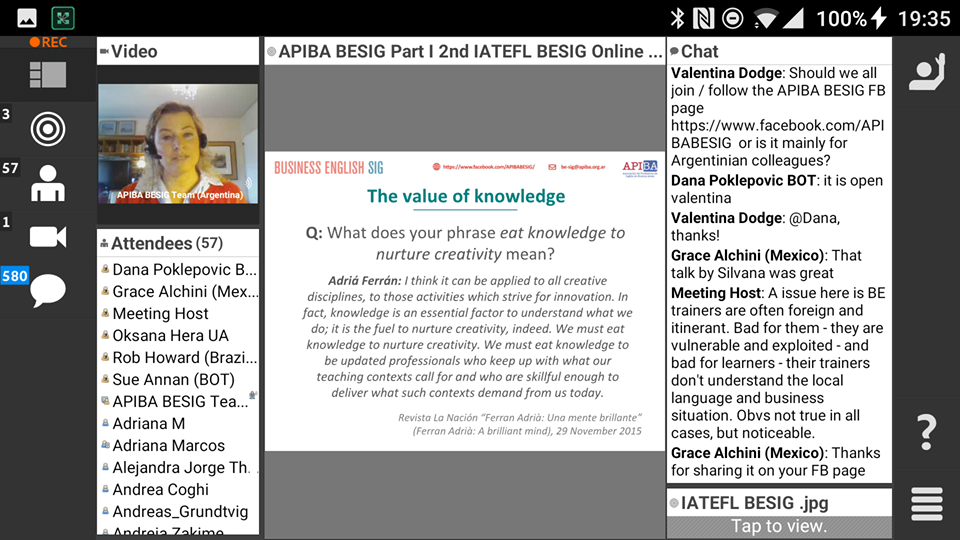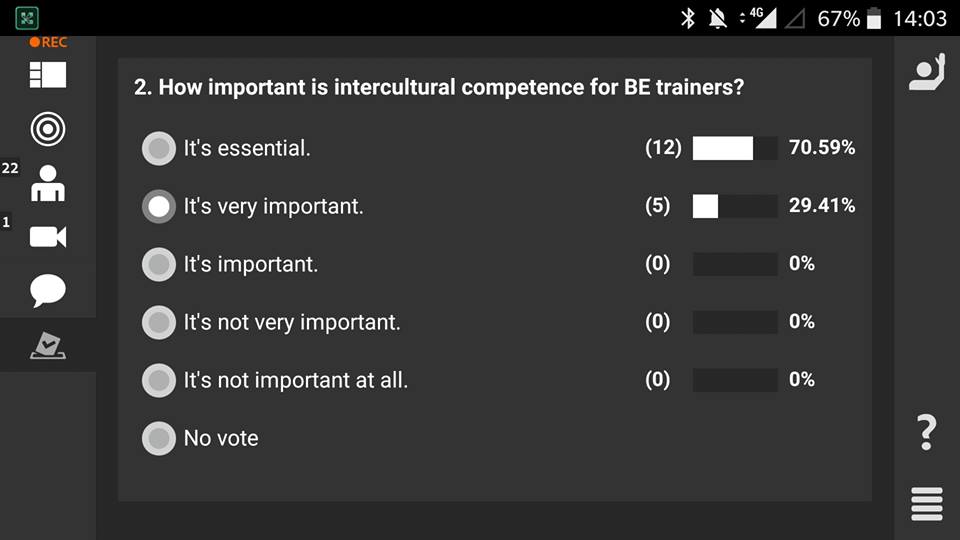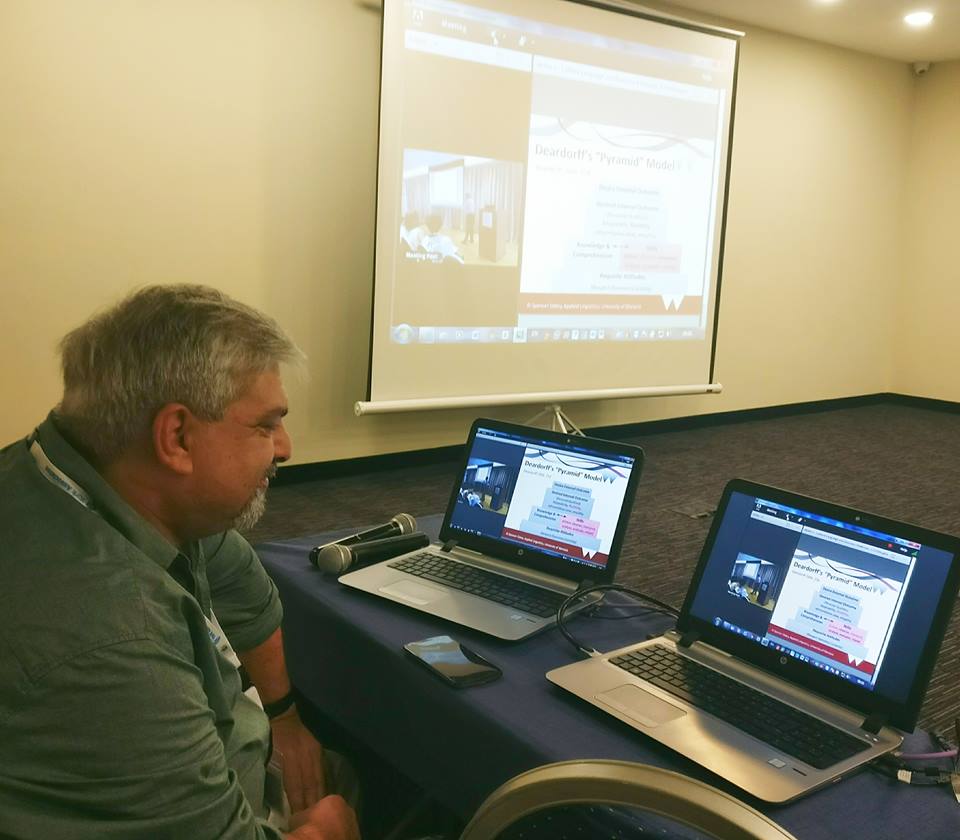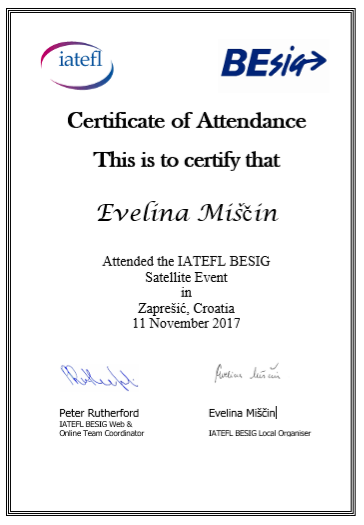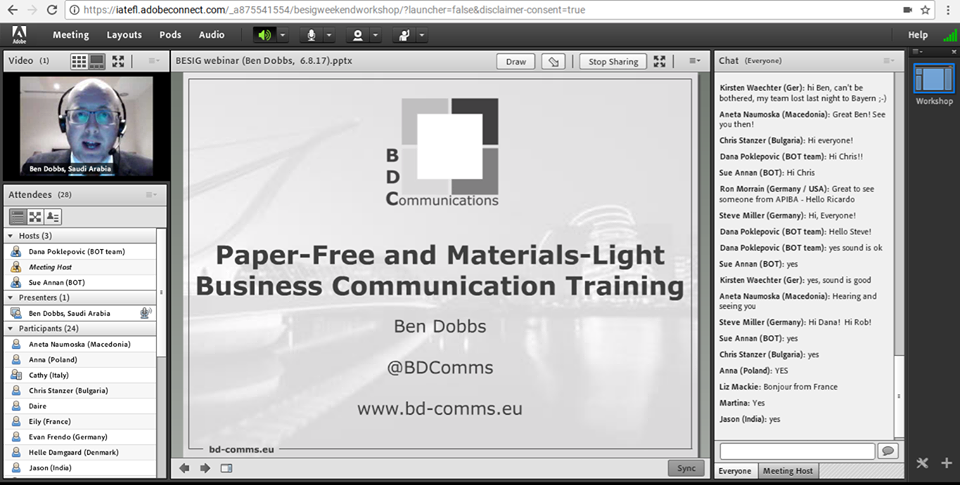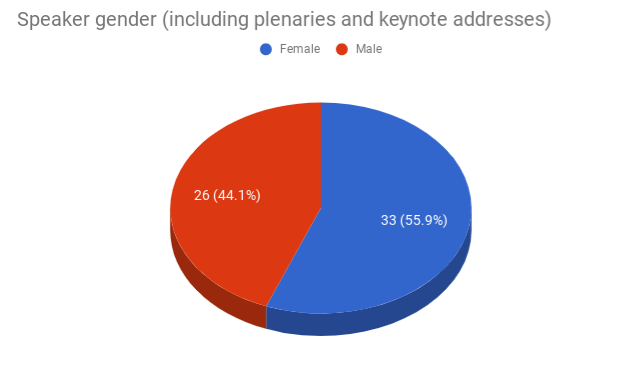 Date:
3 February 2019
Join us online on Sunday, 3 February, at 3pm UTC (3pm GMT) for a webinar titled, "Going beyond intelligibility in BELF" with Katrin Lichterfeld.
What does Business English as a Lingua Franca (BELF) mean for your training? How do you define your learners' needs concerning pronunciation, listening (different accents) or communication breakdown? What does the new CEFR Companion Volume offer? I want you to leave this session with a kind of BELF toolbox.
Katrin Lichterfeld
After working in the export department of a beverage group, Katrin Lichterfeld did an MA (Science of teaching and learning languages). For nearly two decades, she has been working as a freelance in-company trainer in the Ruhr area in Germany and has learned about BELF in practice from various clients.
Join the live event here.