IATEFL BESIG runs a number of events each year, our biggest being our Annual Conference, which takes place every November.
We also play a very active role in IATEFL's Annual Conference, which takes place in the UK every March or April. There we organize a Pre-Conference Event, as well as a full business English programme day, comprising talks and workshops on a wide range of business English topics and an Open Forum for members to get to know each other.
Further opportunities to benefit from the work of practitioners in all aspects of business English and English for Specific Purposes (ESP) are provided by the Summer conferences (or Symposia) that the SIG regularly organizes, as well as by our frequent online events.
Scroll down to see our upcoming face-to-face events.
Click here to see our past events.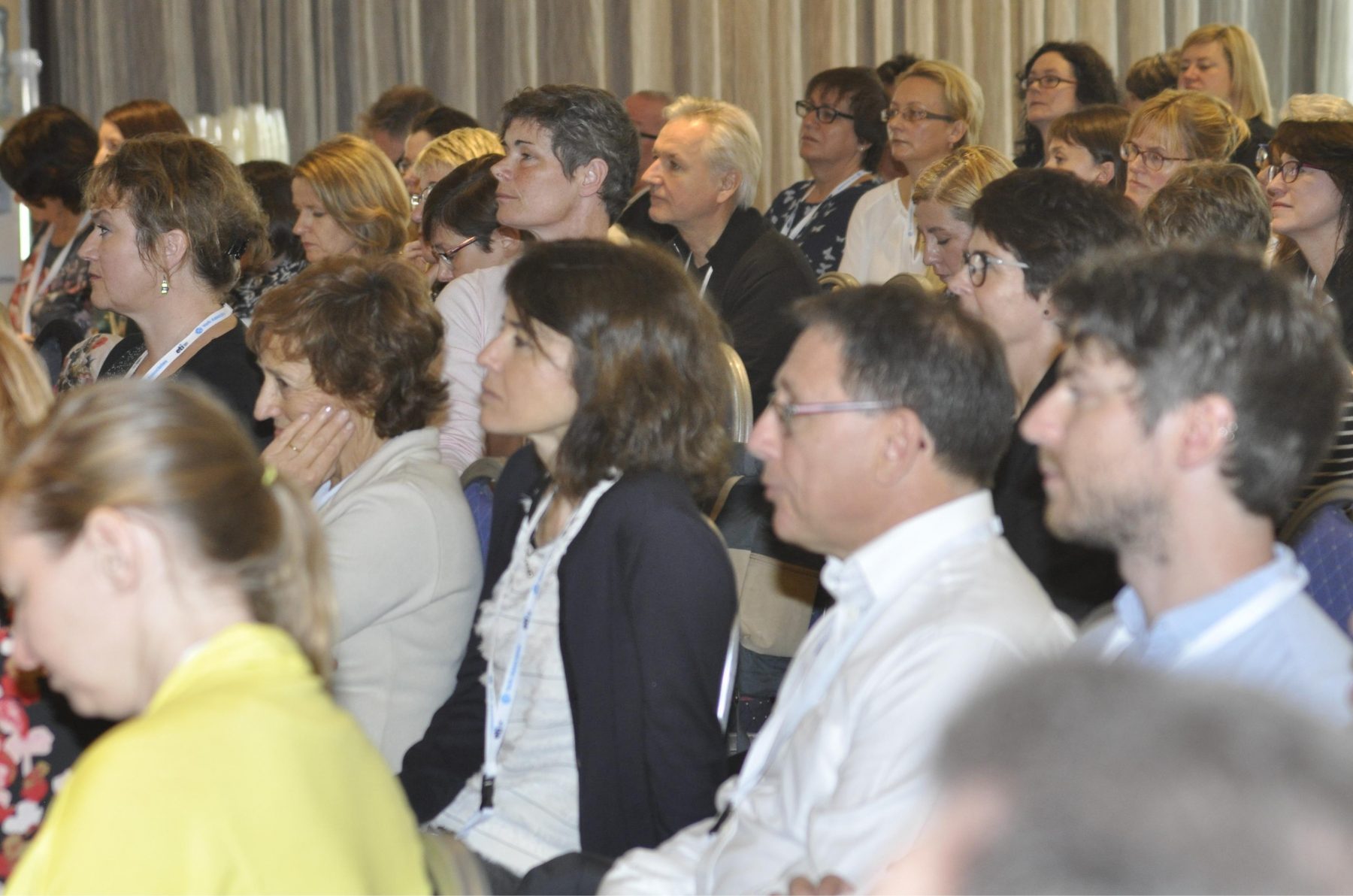 Date: 11-13 October 2019
We are very excited to announce that the 32nd IATEFL BESIG Annual Conference will take place at Wista conventions Adlershof, Berlin, Germany from 9.00am on Friday, 11 October to 2.00pm Sunday, 13 October 2019.
Last year in Iasi, we explored the frontiers of business English, with over 80 talks and workshops on coaching, technology, management, soft skills, intercultural communication and innovative teaching methods. This year we're going back to basics and investigate which tried and tested methods have stood the test of time and which innovative practices have become fundamental concepts in business English in recent years.
The conference will also include a GISIG strand on tackling global challenges such as sustainability, climate change and inclusion in the business English classroom.
Our venue is Wista conventions in Berlin Adlershof. With seven elegant and fully-equipped conference rooms, a state-of-the-art plenary room and a generous exhibition area, Wista conventions can welcome maximum 450 participants.
It only takes half an hour by S-Bahn to get from Alexanderplatz in central Berlin to Adlershof. The main road here is Rudower Chaussee, and the tram running along it connects the university campus, the Technology Park and even a new residential area, further linking the areas to either side of the railway. There are over 20 eateries and restaurants in the area, as well as 3 hotels.