Pre-Conference Event at the IATEFL Annual Conference, Liverpool, UK
April 1, 2019 @ 10:00 am

-

5:00 pm

UTC+0
Our Pre-Conference Event at the 2019 IATEFL Annual Conference will be held jointly with the IATEFL Teacher Training and Education Special Interest Group.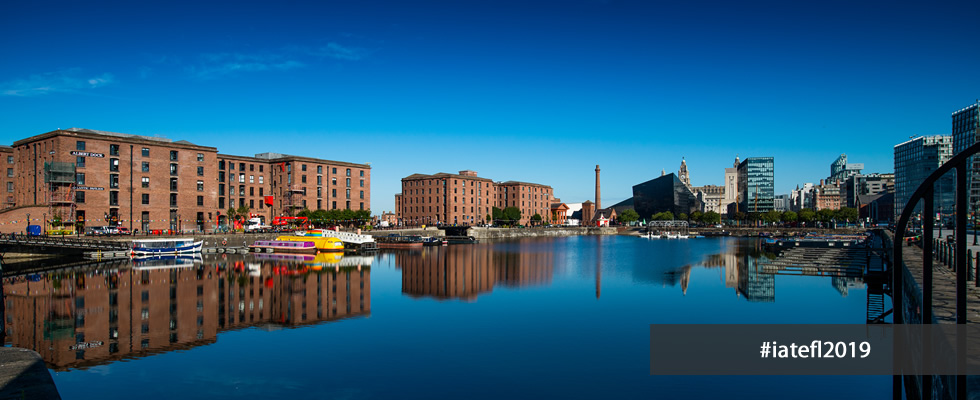 Training (Business) English teachers to prepare learners for modern workplaces: Integration of soft skills
---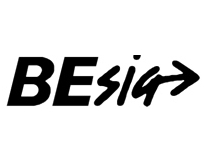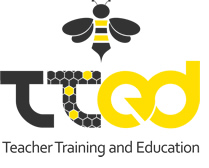 ---
In a rapidly globalised world, adult English learners today typically need communication skills, such as negotiating, presenting and managing meetings, as well as soft skills associated with a workplace context, such as collaboration, teamwork and intercultural competence, to be employable.
Such soft skills are often described as transferable skills because they are not directly related to a specific position or job.
The challenge is complicated by the fact that English teachers tend to come to the job either with a background in ELT, but limited business experience, or with considerable business experience but lacking the know-how normally associated with trained language teachers. In addition, teachers may be required to teach in quite different contexts, (e.g. tertiary, language schools or in-company), contexts which place completely different demands on the teacher.
In this PCE, our aim is to explore how best we can prepare and support business English teachers in designing and delivering courses which integrate soft skills and help learners function more efficiently in today's business world.
The day will start off with talks/workshops by experienced practitioners in the field, before moving on to focus groups which will each consider different parts of the challenge. The final discussion will aim to bring the key points and perspectives together.
Our speakers and events for the day will be:
Understanding what we really mean by soft skills in the context of teacher education 
The session will begin with getting participants to identify different types of soft skills (in a structured way), and fit them into a framework to create a common set of terms to help future discussion.  We will link this to the Cambridge Framework for Life Competencies.  We will then look at Can Do statements for soft skills that are part of the Framework, which will help participants to think about what those skills really mean in practice, and how they can adapt them to their own contexts.  And finally, we will explore how the Can Do statements can be used to support teaching practice and learner evaluation.
Presenter: Ben Knight, Cambridge University Press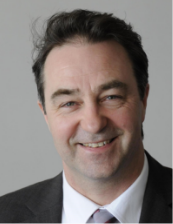 Ben Knight is Director for Language & Pedagogy Research at Cambridge University Press.  He leads on using high quality academic research to develop more effective learning materials and resources.  With his expertise in curriculum development and pedagogical research, he helps to underpin Cambridge's educational resources with research-based insights and conceptual models.  He has taught and worked in various countries around the world, with International House, the British Council, Cambridge Assessment, City & Guilds, and other schools and universities. 
---
Incorporating workplace readiness skills: Successes, challenges and opportunities
Studies have demonstrated that strong English language competency is directly tied to higher salaries and increased employability. Yet despite these efforts, a surprising number of enterprises are reporting dissatisfaction with student English language readiness for the workplace. Most universities in non-English speaking countries either teach certain core content through the medium of English or require a strong level of competency to graduate at a B2 level or above.
In this talk, we will look at how Laureate Education, the world's largest network of private universities, is approaching workplace readiness and how language departments of the network universities are contributing to this effort.  We will pay attention to the dual role language plays as a tool to strengthen transversal competencies while being one of the competencies itself. We will discuss successes and challenges and suggest some possible routes for the future.
Presenter: Gordon Lewis, Laureate Network Universities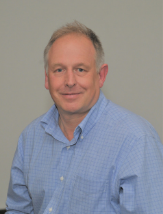 Gordon Lewis is Vice President, Languages for Laureate Higher Education, based in Princeton, NJ, USA. He earned a B.S. in Languages and Linguistics from Georgetown University, Washington D.C. and an M.S. from the Monterey Institute of International Studies, Monterey , California . From 1991-1999 he ran a language school for children in Berlin, Germany. From 2001 to 2004 he was Director of Instructor Training and Development for Berlitz Kids in Princeton , New Jersey . From 2004-2008 he was Academic Director of Kaplan English Programs, based in New York City. Gordon has served on the committee of the IATEFL Young Learners Special Interest Group and served as an editorial board member of ELT Journal. He is co-author of Games for Children and Grammar for Young Learners and author of The Internet and Young Learners, Teenagers, Making the Most of Technology, and Learning Technology, all published by Oxford University Press.
---
Employability: Supporting trainers in soft skills development
If a salesperson is failing to retain clients, if a team is unable to come to decisions easily, or if a company lacks that competitive edge, the chances are, there is a soft skills gap. Otherwise known as interpersonal, communication, transferable or people skills, soft skills are what effectively help a team maximize its technical know-how. Soft skills might include the ability to listen actively, build relationships or, manage time, but could equally include giving effective instructions, facilitating a meeting, or resolving conflict. With soft skills development (finally) now being included in mainstream Business English coursebooks, the time has surely come to ensure trainers are themselves 'work-ready' and in a position to improve their students employability by helping them acquire soft skills in English. This talk will consider how best to support trainers in their understanding of the rationale behind soft skills as well as provide tips and hints , including techniques from other sectors, to meet the employability demands of our Business English learners.
Presenter: Ros Wright, Freelance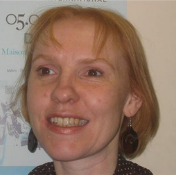 With an MA in ELT Materials Development, Ros Wright is a teacher trainer, materials writer and trainer, specializing in medical English. She has written several ESP titles and is currently part of the team writing Business Partner for Pearson. A former President of TESOL France, Ros is now a Trustee of IATEFL.
---
Focus Groups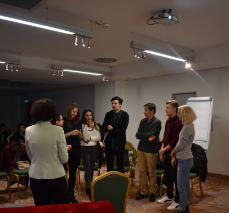 After lunch we will be moving on to focus groups which will each consider the different parts of the challenge. The final discussion will aim to bring the key points and perspectives together.
---
Click on the button below for details of how to register for this event.